Here is a great video from Sam covering two ways to register a device to KFS. We will be covering how to register from the control panel.

1. Press the 'System Menu' button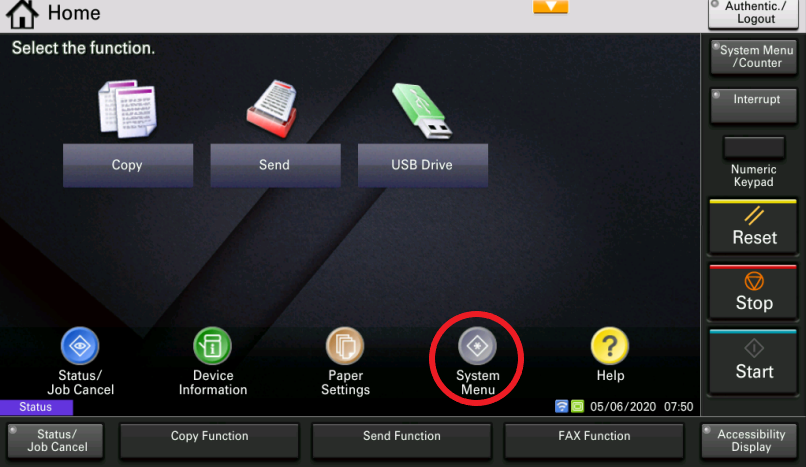 2. Press the 'Down Arrow'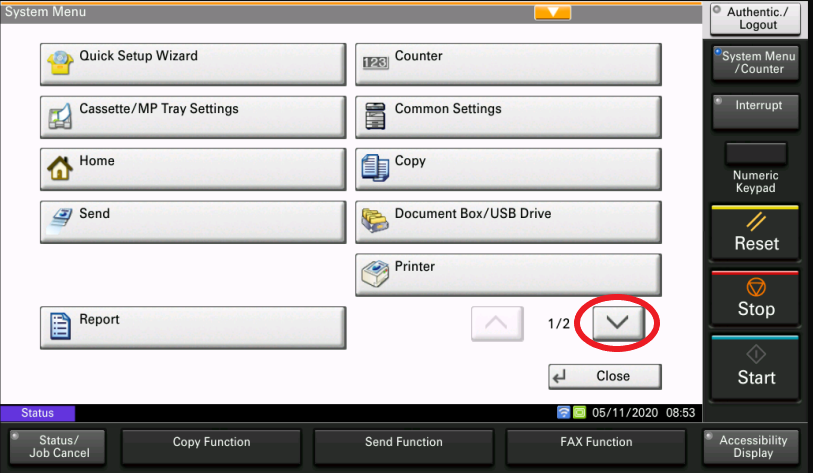 3. Press the 'System/Network' button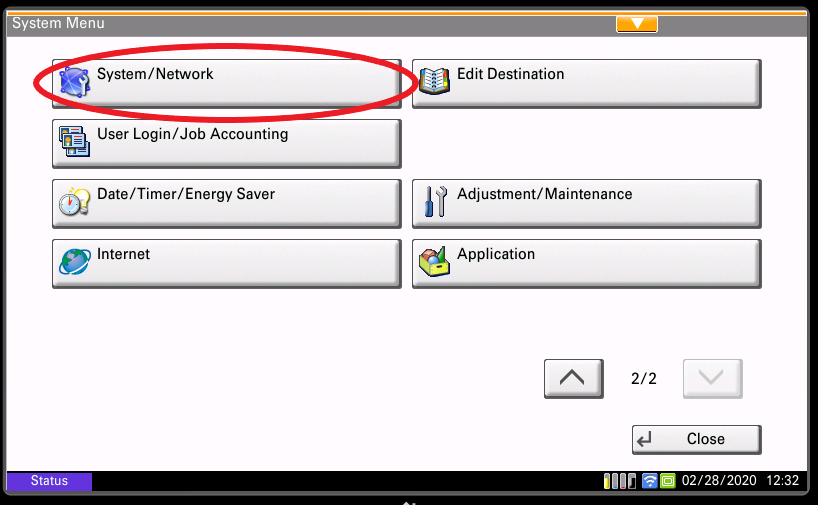 4. Login with your credentials
(The picture below is just an example. For administrator credentials, please reach out to your IT administrator or your Kyocera Service Provider)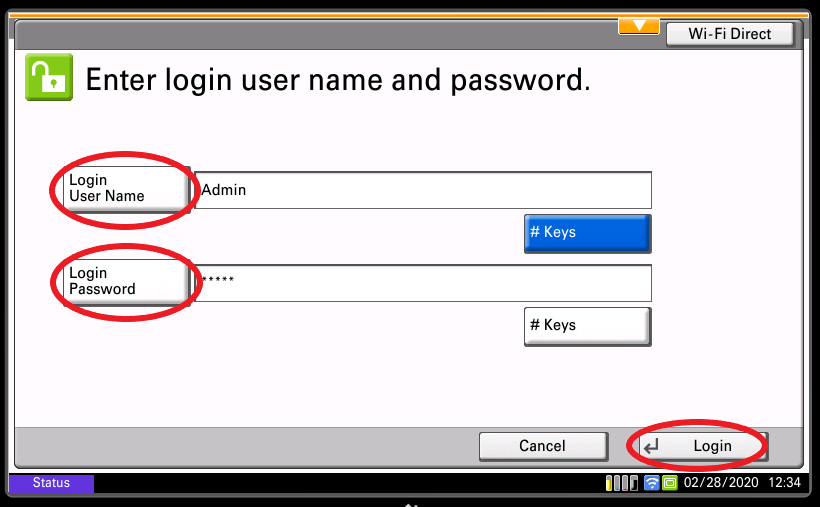 5. Press the 'Down Arrow' button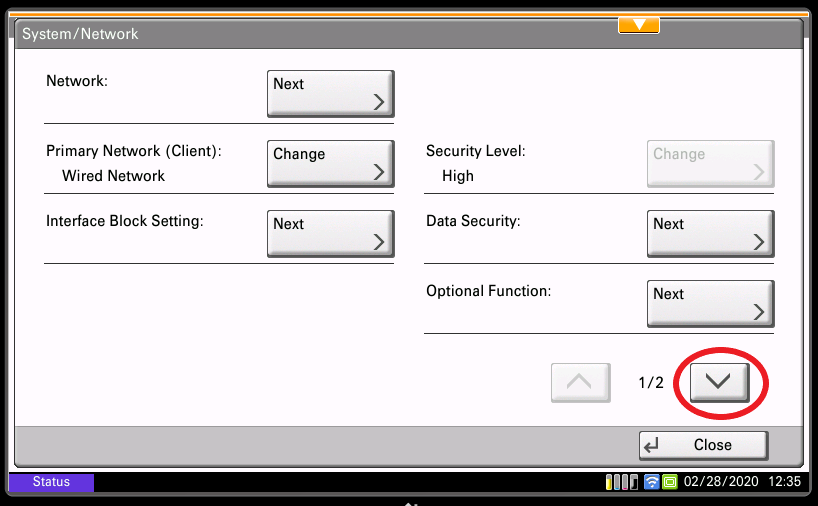 6. Press the 'Remote Services' button and turn it 'On'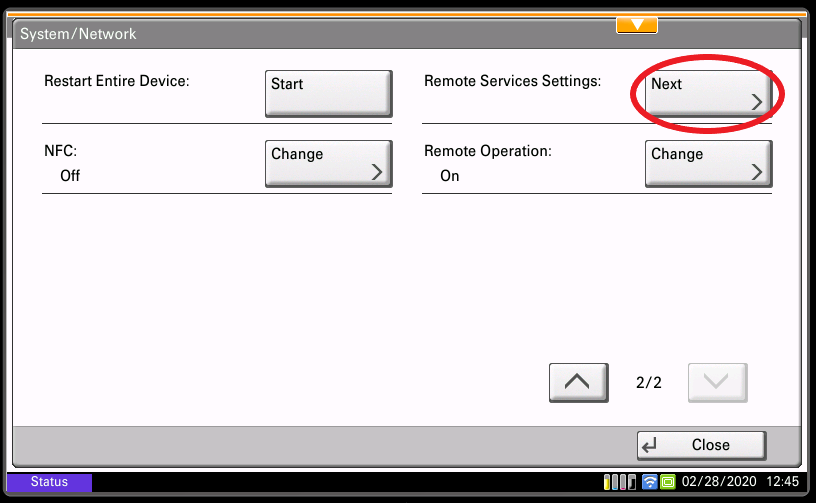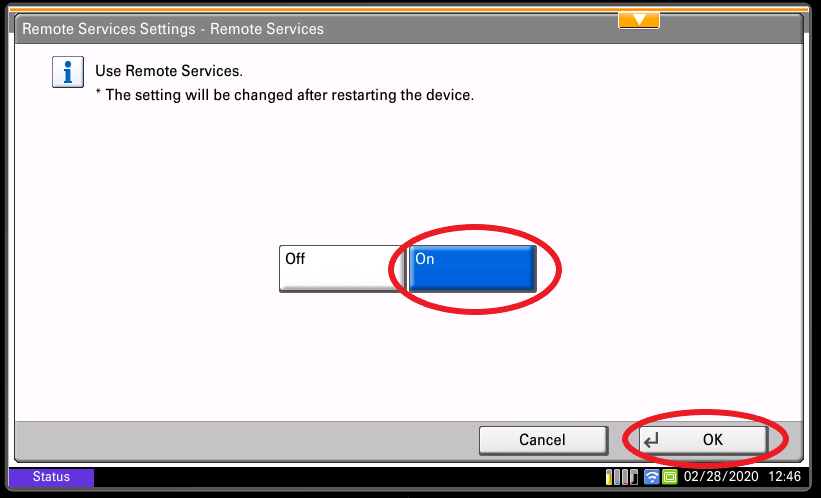 7. Press the 'Server Settings' button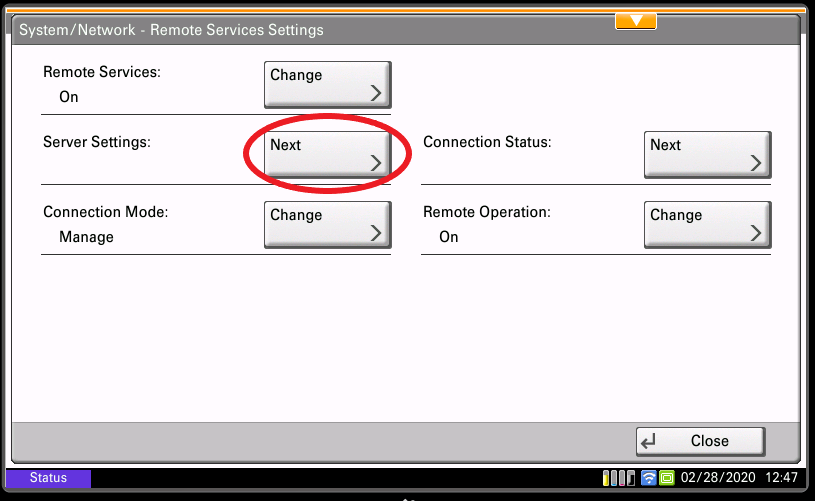 8. Fill out the 'URL', 'Access Code', and press 'Submit'
(Make sure that the URL matches the one shown in this picture. The access code is case-sensitive.)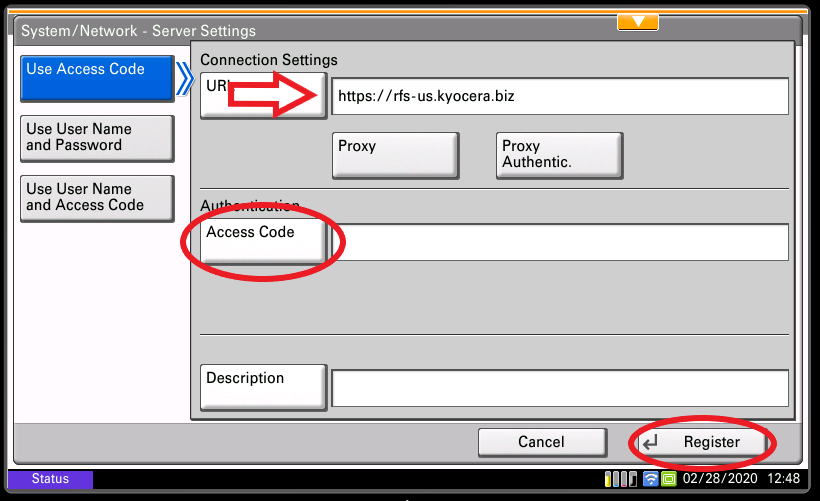 9. You're finished!
(You will see a pop-up saying "Registered Group Name: *Your group name*". If you got any sort of error after pressing the register button, please reach out to your Kyocera Service Provider for assistance.)