Here is a great video from Sam, our lead product trainer, on how to edit the network settings from the web interface of your Kyocera MFP.

1. Type your machine's IP address into the URL bar of a web-browser #
(If you do not know your machine's IP address, see our guide here: How to find your IP address)

2. You will receive a certificate error. Press 'Show Advanced' and then '*Proceed to *Your IP address*' #
(This example is from Google Chrome. If using another web browser, your certificate error will look slightly different. Just make sure to proceed to the site.)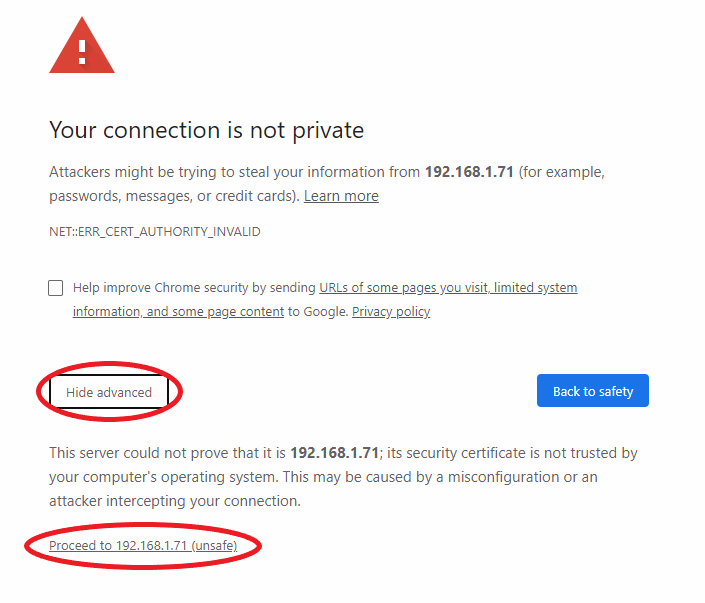 3. Login with your credentials #
(The picture below is just an example. For administrator credentials, please reach out to your IT administrator or your Kyocera Service Provider)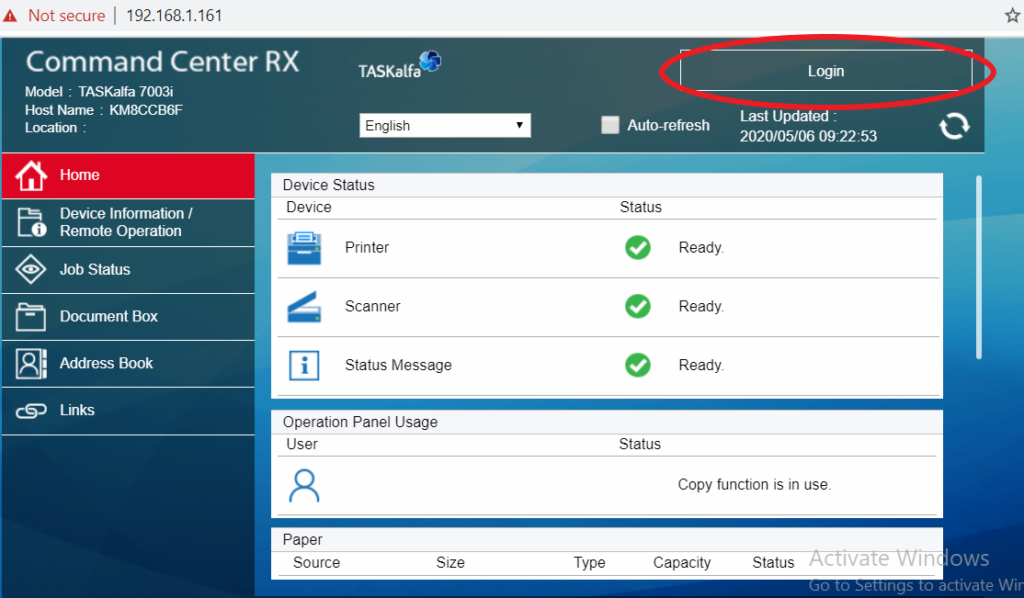 4. Highlight 'Network Settings' and click 'TCP/IP' #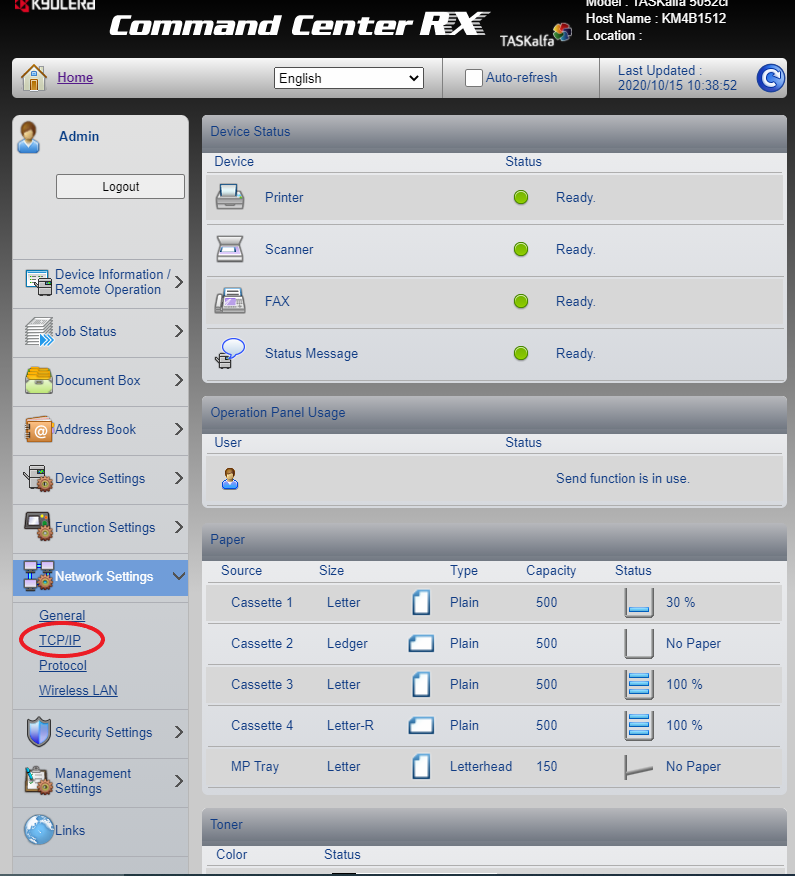 5. Fill out the necessary network settings #
(Your settings may be arranged slightly differently depending on the model of your Kyocera device. IP address, Subnet Mask, Domain Name, Gateway, and DNS settings will always be found under this tab on Kyocera devices.)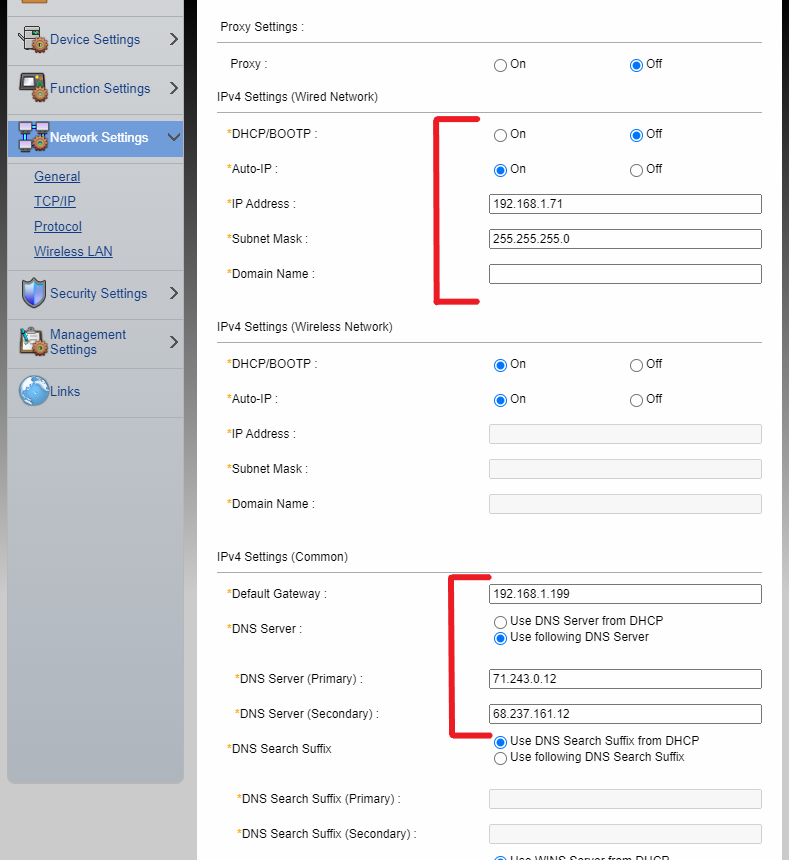 6. Press 'Submit' at the bottom of the page #
You're done!