BDS can help you find the right copier lease solution to enhance your business productivity. We can assist you if you need to lease one copier or a fleet of copiers.
Leasing your copier has several advantages, including lower costs, maintenance packages, and can reduce environmental impact. Additionally, leasing your copier conserves capital, protects against inflation, and minimizes the risk of your equipment becoming obsolete.
Top Benefits of leasing your Multifunction Copier
Businesses can deduct the cost of copier lease for tax purposes
Upgrade your copier technology as your business grows and your needs change
Estimate future costs with flexible copier leasing
Customer service that exceeds your expectations
Multiple financing options to fit every budget
Ongoing tech support and maintenance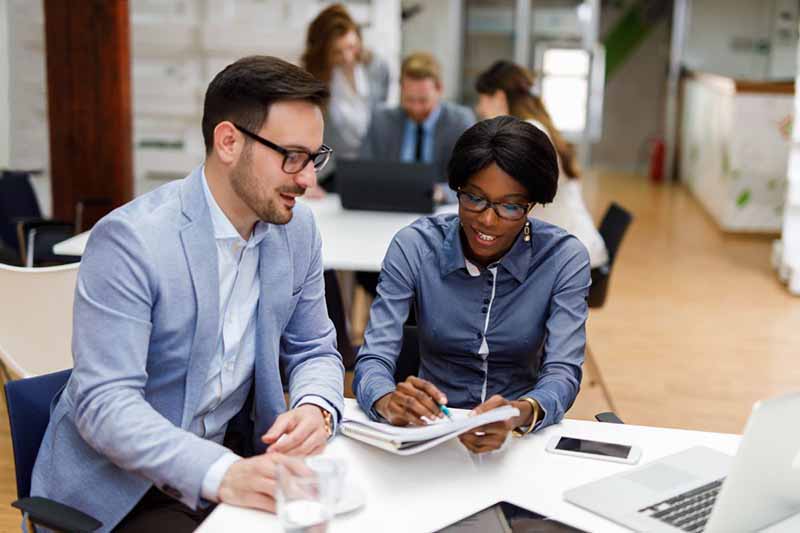 Why Choose BDS for your Copier Leasing Needs?
BDS is an authorized reseller of several brands such as Kyocera, Xerox, Ricoh, Canon, HP, Konica Minolta, etc., and can walk you through which brand and model would benefit your company the most. Our dedicated customer care team uses our advanced processes to provide clients with the best possible solutions, sales, and support to meet the gold standard of customer satisfaction.
Ready to get started? Get a Copier Leasing Quote
What to consider when looking for a copier lease?
Every step of the decision-making process at BDS is guided by our team of experts who assist you in weighing the pros and cons of leasing a copier. Consider these six factors when deciding on the type and price of a copier.

Contracts for copier maintenance and supplies
Is your company looking for copier leases that include full service? With our team monitoring and anticipating your multifunction copier needs, you'll never run out of supplies.

Print/Copy Volume
Based on your monthly print and copy volume, the type of copier machine you select is a significant determinant of costs.

Flexible leasing options
There are times when you may need to modify your lease terms, and BDS understands that things change. Short-term copier leasing allows you to avoid long-term commitments. We can help you out before your lease expires – with our options to buy out of existing leases!

Technology requirements
Copiers can be required to meet specific technical specifications by companies. Is it necessary for the copier to scan/fax and be in color? Additionally, your workplace may have requirements for operating systems.

Copier Features
Do you need additional features for the copier, such as paper trays, hole-punch, or faxing and scanning capabilities?

Number of Copier Devices Needed
Depending on the brand and model you choose, there may be a lower cost per unit associated with leasing several copiers rather than one.
Why should you lease your Multifunction Copier? 
Leasing your copier has several advantages, including lower costs and maintenance packages, and can reduce environmental impact
Buying vs. Leasing an MFP Printer 
A multifunction printer (MFP) is an essential part of your office technology. Deciding whether to purchase or lease one can be a tough decision.
Benefits of Leasing a Kyocera Multifunction Printer
Leasing Kyocera printers can be more cost-effective than purchasing them outright for many small and medium-sized businesses.