We Guarantee Unparalleled Technology & Impeccable Support
BDS provides the print office equipment and solutions you need while maximizing system uptime with proactive preventative maintenance.
LET'S TALK
WHY BDS
We Guarantee Unparalleled Technology & Impeccable Support
BDS provides the office equipment and solutions you need while maximizing system uptime with proactive preventative maintenance.
We Partner with You to Provide the Perfect Technology for Your Business
As your technology partner, BDS will evaluate your print environment and user behaviors to right-size technology equipment and solutions for any size organization.
BDS Delivers the Best Brands & Service for Your Business
We provide full sales and service on copiers, MFPs (multifunction printers), and large format printers from leading brands like Kyocera, Canon, HP, Ricoh, and more. We're experts at finding the perfect all-in-one printer or copier for your business.
Managed Print Solutions to Improve Productivity
Leverage the BDS Fleet Management Program to proactively identify, reduce and manage your total cost of printing. We help protect your printer investment by reducing and monitoring print-related costs, minimizing downtime, increasing efficiency, and extending the useful life of your printers and copiers.
Industry Leading, Best-In-Class Service
Our regional teams of certified print support experts are ready to serve you. We safeguard against potential issues in a proactive and preventive manner with our complimentary Preventative Maintenance Program issued on every copier system we sell.
Put 40+ Years of Experience to Work for YOU!
Ask around and you'll quickly understand why BDS is one of New England's largest business technology providers. We're a trusted partner to law offices, accounting firms, religious organizations, schools, healthcare, insurance, and many other industries.
View Our Industry Solutions
WHY BDS
BDS is an authorized Kyocera, Canon, and Ricoh reseller. Our experience and expertise are on the ready, whether you are searching for cost-cutting MPS service programs, digital multifunctional copying systems, scanning & archiving solutions, or document management systems.
Our mission has never wavered for more than 40 years – to provide our customers with the unparalleled technology and impeccable support they need, while maximizing system uptime with proactive preventative maintenance.
Our customers and team are a testament to our success.
"Coming to an office that was using a small desktop multi-machine, the frustration level was high. Our IT person recommended BDS, and it is the single best improvement to the operation of this business in my opinion!"
Landscape Design and Construction Company
"Technicians are absolutely excellent. I've worked with BDS over several years at both my current and previous places of employment, and BDS has by far the best technicians I've encountered. When they walk through the door, I breathe a sigh of relief, knowing they won't leave until the issue is resolved."
Religious Organization
"BDS is awesome! There is no other way to say it."
Insurance Company
"The new dispatch emails are awesome! I love that they let me know when the technician is on the way."
Non-Profit Organization
"I trust the BDS Service Team without question and depend on that trust when you guys are needed on site."
Pharmacy
You can count on our local team for the following services:


Multifunction Copiers & Printers
The printer and copier have evolved into multifunctional devices capable of printing, copying, scanning, faxing, and all-in-one features.

Cloud & Software Solutions
Our cloud and software solutions allow you to print remotely to any printer, anywhere in the world, even from the cloud, without compromising security policies or modifying the network, applications, or devices.

Production Print Systems
Production printing is the best option for businesses that require high print volume and high quality.

Managed Print Services
Our managed print services optimize and streamline your company's print environment. BDS takes responsibility for print technology in your business. We analyze your printing usage and identify opportunities to optimize it quickly.

Mail & Postage
Would you like to change from traditional stamps, multi-step online postage, or other postage meter companies? Let us walk you through mail & postage print requirements to help you maximize your mailing and postage savings.

Copier Leasing
From high-speed MFP copiers to compact printers, BDS has you covered with the best selection of multifunctional copier machines available for lease.
We take pride in our customer service!
Our goal is to help you design, build, and implement office technology solutions to keep you ahead of your competition. Get a more efficient work environment and boost your productivity with our managed office services.
With us, all your IT, printing, and document needs are handled under one roof. There's no more wasted time when you have one vendor, one support team, and one solution – BDS.
Your success is our top priority. Let's work together to implement the most advanced processes available in the industry today. Talk To Our Experts To Transform Your Office
BDS recognizes the changing scope of Office Document Technology in today's office.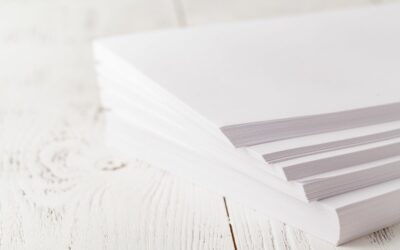 Learn about the uses of A4 paper and the best methods for printing with this paper size.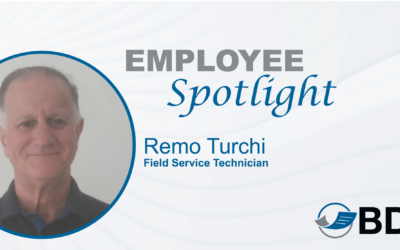 Our September 2023 Employee Spotlight features Remo Turchi, our Field Service Technician.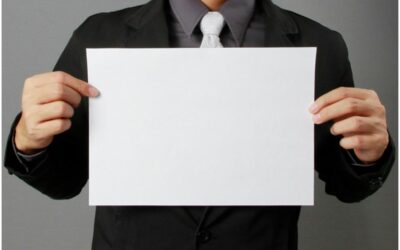 Most office supply stores stock A4 and letter-sized paper, and multifunction printers are engineered to accommodate these two sizes.