Let us handle your print solutions so you can focus on your business
We are committed to providing the best office technology solutions for printers, copiers, wide-format scanners, managed print services, and document management.
Whatever the size of your business, providing the right print solutions can improve your day-to-day operations. For that reason, we don't miss a thing when designing your ideal office solution.
BDS will work with you every step of the way to understand your print environment, users' behaviors, and actual printing costs. Since 1978, we've provided copiers, printers, and document services to customers across New England. Let us assist you with a tailored workplace solution including supplies, equipment, and on-site services that will transform your printing.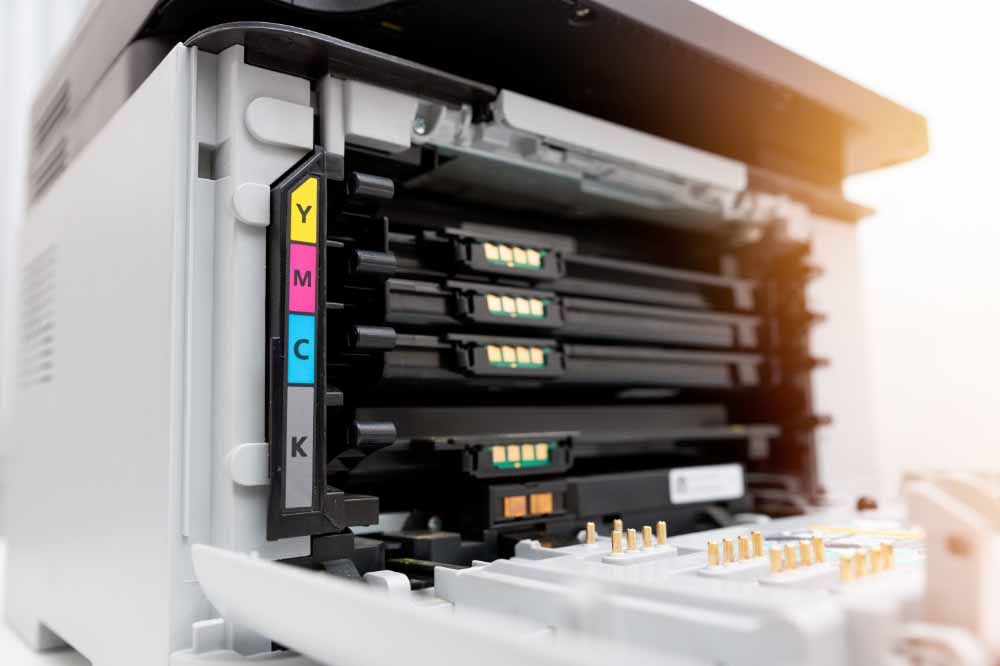 Office Technology
Technology and equipment are essential in the office to facilitate collaboration, drive productivity, stimulate innovation, and deliver competitive advantages while lowering costs. By partnering with industry-leading companies like Kyocera, Ricoh, Canon, and Xerox, BDS can provide our customers with the most advanced office technology available. Regardless of your company's size, BDS office solutions will help you transform your office technology.

Managed Services
Today, most organizations perceive printing costs as a significant and uncontrollable expense, and printing costs can eat up to 3 percent of a business's revenue. We will identify, reduce, and manage your total printing costs through our managed print services program. By lowering and monitoring print-related costs, minimizing downtime, increasing efficiency, and extending the useful life of your printers, BDS can help you protect your printer investment.

Multifunction Copiers & Printers
The printer and copier have evolved into multifunctional devices capable of printing, copying, scanning, faxing, and all-in-one features. As a result, MFP Copiers & Printers are ideal for digitizing documents and streamlining workflows.

Cloud & Software Solutions
Due to the shift from traditional on-premise IT infrastructure to cloud services, the demand for cloud printing solutions is rapidly growing. Our cloud and software solutions allow you to print remotely to any printer, anywhere in the world, even from the cloud, without compromising security policies or modifying the network, applications, or devices.

Production Print Systems
Production printing is the best option for businesses that require high print volume and high quality. Production print systems are ideal for graphic and commercial printing and have all the capabilities to deliver professionally printed materials. BDS offers black and white and color production units.

Managed Print Services
Our managed print services optimize and streamline your company's print environment. BDS takes responsibility for print technology in your business. We analyze your printing usage and identify opportunities to optimize it quickly.

Mail & Postage
Would you like to change from traditional stamps, multi-step online postage, or other postage meter companies? Let us walk you through mail & postage print requirements to help you maximize your mailing and postage savings. Our Postage Meter systems provide you with a convenient, easy way to print postage documents for all mail services.

Copier Leasing
From high-speed MFP copiers to compact printers, BDS has you covered with the best selection of multifunctional copier machines available for lease.Every step of the decision-making process at BDS is guided by our team of experts who assist you in weighing the pros and cons of leasing a copier