Multifunction printers can help companies print and finish marketing materials like direct mail and ads in-house. Print finishing techniques can help increase your in-house marketing efforts when integrated into multifunction printers and reduce overall marketing costs.
Businesses can easily create top-quality postcards, booklets, business cards, and letters to give their business the image it wants to project with a range of finished products. The purpose of this article is to discuss what happens after the printing process. "Print finishing" is the process that occurs after the printed materials.
Benefits of Print and Finishing Solutions
You won't believe how many things a printer can do. However, few offices utilize these features to their full potential to improve efficiency, and the finishing option is one such feature. A large number of companies that print documents every day utilize four leading printing and finishing options. We discuss opportunities to make your printed pieces look professional without printing services.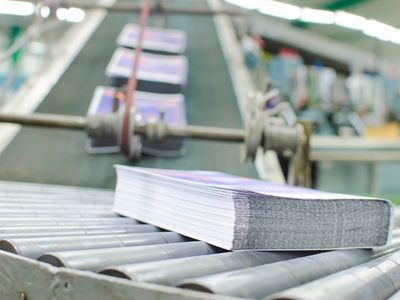 1. Finish Your Booklets On Your Printer With the Booklet Finisher

Printing, folding, and stapling create booklets quickly and efficiently with the booklet finisher. A booklet page is printed by folding two sides at the center. Some multifunction printers also offer saddle stitching (or stapling) and spiral coils on the edges for a more refined appearance. Businesses needing to file documents into binders or folders will find hole-punching a lifesaver.

2. The Hole-Punching Process

Printers with inner finisher hole-punch accessories can punch holes. When printing or copying sheets, the hole punch feature punches holes automatically. A hole punch finisher allows you to punch holes neatly on stacks of paper. You can choose between two or three holes for perfect binding.

3. Using the Stapling Function with Printed Items

Staple Documents automatically as they print with the stapling function. Staple finishers increase work efficiency and save time. With a staple finisher attachment, stapling pages manually becomes obsolete. Stapling automatically is a great finishing option when you want to keep sections of your print job together.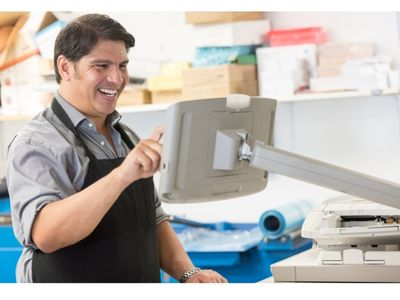 4. Printing with a Folding Finisher

The optional folding finisher allows you to fold printed paper. Today's most common folding techniques are the C-fold, half-fold, Z-fold, and accordion fold.
Print Finishing Solutions Can Save You Time and Money
The finishing options will save you the trouble of manually stapling or folding documents again. A multifunction printer with internal and external finishers is a great addition to any modern office. It can save you time and hassle. Ready to transform your office with a new multifunction copier with finishing options? Contact us today.