Multifunction Copiers & Printers
All-in-one fast-paced machines






Multifunction systems are the best way for businesses to handle a variety of print and copy jobs efficiently.
Combine all your office tasks into one, easy-to-use multifunction machine. Our complete line of multifunctional printers and copiers will meet the needs of small offices to large enterprises. With these all-in-one devices, copiers, and fax machines, you can print in black and white and color and streamline your business print operations.
 Kyocera, Canon, Ricoh, HP, and Xerox multifunction printers (MFP). We can help you find the speed, quality, convenience, and reliability you're looking for. We can help you find the speed, quality, convenience, and reliability you're looking for. Explore printers and copiers that can copy, scan, print, fax, and more with ease. Let us be your one stop office technology solution!
Benefits of using a Multifunctional Printer or Copier for your business

Organizes documents better
An organization's printing infrastructure is centralized in a multifunction printer, simplifying document management. Multifunction printers and copiers can transform an office into a productivity powerhouse.

Manage your print environment easier
All printing operations on one network make it easier to control the printer environment. A controlled print environment boosts security and decreases printing costs.

Reduce office costs all-around
A multifunction printer reduces the overall cost of paper, ink cartridges, and other consumables over its lifetime.

One simplified interface
Color touchscreens and simple navigation devices in multifunction printers make them easy for users to master and meet all their printing, scanning, and copying needs in one single step.
Copiers and Scanners We Support
Copiers
Xerox
Hewlett Packard
Savin
Lanier
Ricoh
Canon
Konica Minolta
Kyocera
and others
Scanners
Fujitsu
Hewlett Packard
Panasonic
Panini
Unisys
Digital Check
and others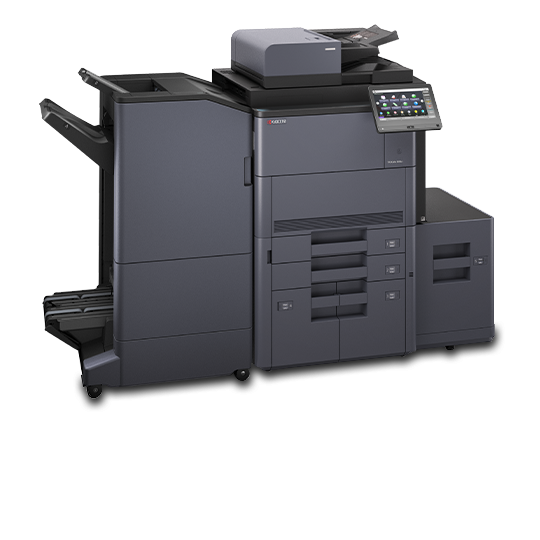 Why choose BDS for your Multifunction Printer or Copier?
BDS will analyze your company's existing document workflow and recommend MFP copiers and printers tailored to your print environment to improve document processing, security, and cost savings. Our clients rely on us as experts to understand their office operations and recommend solutions to make the office run smoothly. We can seamlessly implement print solutions with external vendors or internal staff using our team of experts.
Installation services are included with multifunction copiers and printers


Resolution Of DOA And Warranty Issues

Configuration And Installation


Removal Of Packing Materials

Removal And Disposal Of Obsolete Equipment
Get a Quote for a Multifunction Copier
Why should you lease your Multifunction Copier? 
Leasing your copier has several advantages, including lower costs and maintenance packages, and can reduce environmental impact
Copier Leasing Services
A multifunction printer (MFP) is an essential part of your office technology. Deciding whether to purchase or lease one can be a tough decision.
The Ultimate Guide to Multifunction Copier Leasing!
You'll find six steps to consider before contacting a multifunction copier dealer.