Xerox printer leases can be tailored to your exact needs, so you only pay for what you use. Furthermore, you get the latest technology without committing to a long-term investment.
With the right printing tools, work becomes easier.
Xerox® technology and solutions deliver performance you don't have to think about, so you can focus on what's critical. A leader in the print industry, Xerox produces some of the best printers, copiers, and production printing systems. From compact, conventional products to large-scale, precision equipment, Xerox is forward-thinking. To support businesses throughout New England and Florida, BDS leases high-quality Xerox printers featuring the latest technology and printing features.
In addition, BDS offers customized service plans to ensure that your Xerox printer is always up and running. We provide supplies, support, and maintenance to keep your system running smoothly and efficiently. Our team of experts is available to answer any questions you may have.
Get the very best from Xerox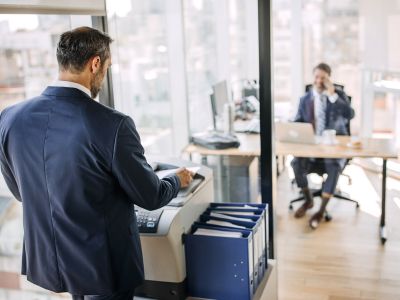 Printing with Xerox is a breeze.
You can get more done with reliable performance.
With Xerox solutions, you can work anywhere, anytime, and however, you want.
With layers of security features and solutions, Xerox can stop threats before they start.
Limited IT resources? Easy. Non-technical users can get up and running quickly with Xerox® solutions and technology.
Xerox printers offer solutions tailored to improve productivity, efficiency, and security.
Our Xerox copier and printer service and leasing agreements
Many businesses can benefit from Xerox printer leasing. Lease agreements allow you to access equipment without making an upfront purchase. This makes upgrading or adding updated equipment easier as business needs evolve.
Our leasing solutions are tailored to optimize your IT investments and lower your total cost of ownership. Service agreements complement our leasing plans.
Our technical troubleshooting and repair services keep your equipment running. Managing all these services on one bill is easy and cost-effective.
Why lease a copier with BDS?
A lease is a big commitment. Consider your budget, document output needs, and staff productivity. Our BDS team is here to help with custom lease terms to fit your budget. Our knowledgeable staff can answer all your questions and provide expert guidance on Xerox equipment.
We understand the printing challenges many industries face, such as accounting, finance, construction, education, government, health care, legal, and nonprofits.
Trust us to help you find the ideal printing machine for your office.
Request a quote for your Xerox printer lease today
BDS can help you get started or terminate an existing printer-copier lease. We support you in all stages of the process, from the start to the finish. We have affordable pricing plans that fit your budget.
Request a quote today. We offer various flexible leasing options tailored to meet your needs. Our team of leasing professionals will ensure you get the best deal. Contact us today to learn more.