Plotters & Wide Format Printers
Our wide format printers and plotters provide precision,
productivity, and high-quality color capabilities.
Simplify your workflow with an all-in-one wide format printer or plotter that delivers a more efficient and productive working method.
You can achieve wide format output exceeding expectations and capture new opportunities by producing technical drawings, detailed maps and planograms, and CAD drawings and blueprints in record time. Ricoh, Kyocera, Canon, HP, and other industry-leading brands are available from BDS, the premier dealer of wide format printers and plotters.
With our large format printers, you can also print marketing materials, including banners, graphics, posters, and signs in-house. Wide format printers offer exceptional technology, quality, and speed, revolutionizing how your company prints. Stop wasting your company's time running to the print shop and take control of your printing with a wide format printer.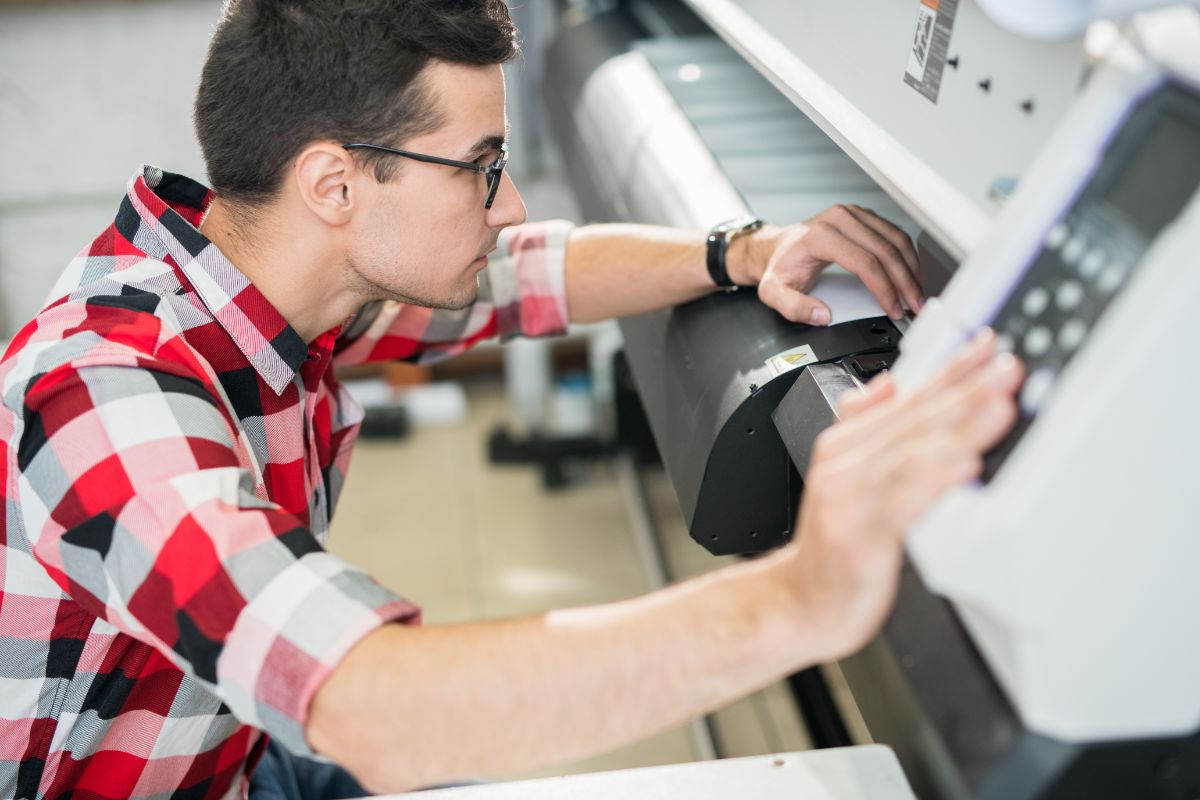 Benefits of Plotters & Wide Format Printers
Wide format printers from BDS can print larger images than desktop and multifunction printers can. You can lease or purchase one.

In-house printing is made easy with wide format printers.
With a wide format printer, you can consolidate your printing and communication needs into one multifunction device. Reduce your need to outsource printing by producing technical drawings, detailed maps and planograms, CAD drawings, blueprints, and marketing materials. Collaboration in the cloud increases efficiency and eliminates redundancies when working with remote teams.

Outstanding color output
To create different shades and tones, Wide format printers use individual ink cartridges to enhance color reproduction. Inkjets containing cyan, magenta, and yellow ink may be combined in a combination cartridge for an office printer. Using a wide format printer, you can print high-quality shading and gradient patterns for all your posters and banners.

Wide Format Printing saves you time and money
Without printer fees, your investment in a wide format printer can put money back into your budget over time. The cost of print vendors has disappeared, and now you don't have to pay for deliveries. Furthermore, you will have even more flexibility if you want to print from your mobile device in conjunction with a wide format printer saving time from communicating back and forth with a printer.

Wide Format Print Speeds
A wide format printer is designed to handle heavy use and fast speeds as a commercial printer. Wide format printers can be run day and night, many times continuously, so your company can maximize its use and expenditure while getting all the documents it needs on time and accurately printed.
Why choose us for your wide format & plotter print needs?
Our dedicated team takes the time to understand your wide format business objectives, print applications, and peak periods when you need maximum response time to ensure consistent uptime. BDS offers flexible leasing, and affordable purchase options are available for any wide format and plotter needs. We provide affordable and flexible wide format printing solutions with top-rated service and customer support eliminating the need to use a print service. Our experience and extensive portfolio of wide format print solutions have earned us an enviable reputation.
Ready to take your wide format printing in-house? Contact our team to get started today.
Wide Format Printing Resources
What Are Wide Format Printers and their Benefits?
With its outstanding technology, quality, and speed, the wide format printer revolutionizes the way your company prints.