Kyocera Printers for High Volume Offices and Small Businesses
Meet All Your Business Needs with Kyocera Printers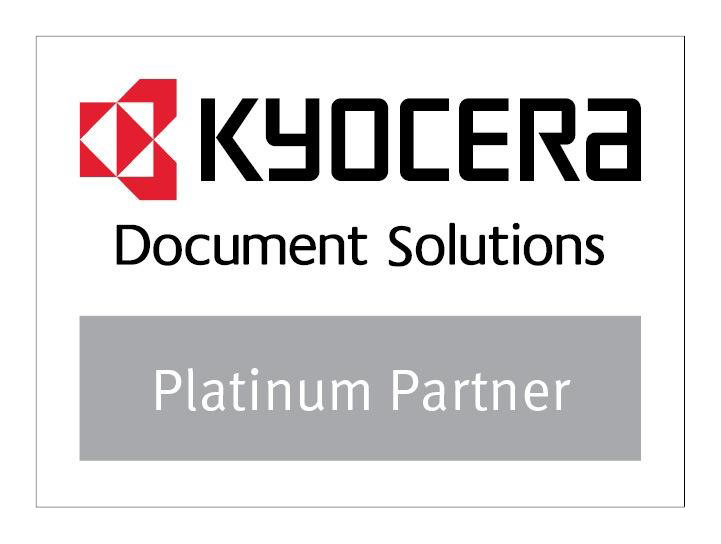 Our company is a platinum dealer for Kyocera Copiers, Printers and Multifunction Machines.
Our Kyocera Business line includes the TASKalfa and ECOSYS series of printers, copiers, and multifunctional machines. We offer a fully integrated line of color and black-and-white multifunctional
copiers
, digital production systems, and wide format plotters. You can print, scan, copy, and fax with your Kyocera multifunction copiers.

Boost productivity with Kyocera Compact desktop copiers and printers.

Boost productivity with Kyocera Compact desktop copiers and printers.

Production printers from Kyocera with high-speed inkjet technology.

You can choose between black-and-white and color multifunction copiers based on your business needs.
Keeping Up with Evolving Office Technology is Easy with Kyocera Laser Printers & Copiers
Lease Kyocera products through BDS and…
Never worry about downtime, maintenance, or supplies
Get a custom Kyocera configuration for your office and supported devices.
Print, copy, fax, scan, and distribute Kyocera document solutions in high volumes.
With Kyocera A3/A4 black and white printer models, you get crisp, clear images without sacrificing productivity or versatility. Our color models surpass the competition with features like high-resolution, vibrant color, standard duplex printing, and mobile printing and scanning capabilities – all in an affordable package that provides flexibility for growth.
Kyocera Copier Leases
Do you want your Kyocera copier lease to be high-quality, reliable, secure, and customizable? Whether it's a Kyocera product for your home or business, we'll help you find the right leasing program that works for you. Our leases programs include the following:

Kyocera Copier Services
Are you interested in Kyocera copier leasing with full service? As our team remotely monitors and anticipates your needs, you won't run out of supplies and will spend less time trying to fix your Kyocera printer copier.

Speed of Printing/Volume of Copy Machines
Your monthly printing and copying volume greatly influences printer/copier costs. Our print analysis can help you find a Kyocera printer lease that reduces costs and streamlines printing. We can help you find the perfect Kyocera printer for your business, regardless of your print volume.

Flexible Leasing Options
As things change, you may have to adjust your lease terms from time to time. You can avoid long-term commitments by leasing a copier for a short time. By leasing from us, you can anticipate future print costs and upgrade your Kyocera technology as your business grows. We can help you out before your lease expires – with our lease buyout options!

Features of Kyocera Multifunction Printers
The Kyocera ECOSYS and Kyocera TASKAlfa multifunction printers simplify technology management and end-user experience. The MFP's interface allows you to print, copy, scan, and fax with these all-in-one printers. Regarding color printing, Kyocera is known for its quality and precision. Need more functionality? Add paper trays, hole punches, faxing, and scanning for a complete all-in-one solution

Technical Requirements for Kyocera
Printers, copiers, and scanners may require technical specifications and settings. The Kyocera print business offers highly intuitive print functions through its control panels, making scanning and sending from the interface a breeze. Depending on your workplace, there may be requirements for operating systems. BDS can assist you at every step.

Print Security Features
You can protect your business and maximize ROI with BDS as your print security expert. Kyocera printers can be installed, monitored, and patched remotely on your network to ensure the security of your printers' print data.
Why Lease a Kyocera Business Printer?
Due to their enhanced capabilities and superior quality, Kyocera printers are on top of the industry. The main advantages are outstanding graphics and precision color printing, which a standard printer cannot match.
Kyocera also designs printers capable of handling extensive demands at incredible speeds. Signing a Kyocera printer lease can help your business regularly keep up with the required output without sacrificing image or color quality.
We are your one-stop source for Kyocera copier printers.
Today, we continue to place the highest priority on customer service, as it was our foundation.
You can rely on us as an authorized Kyocera reseller to help determine the brand and model that will best serve your business needs. We offer a transparent payment process and flexible leasing terms when you lease a Kyocera printer through BDS.
With our Managed Print services, you can benefit from our expertise and experience to save time and money. As a result of our advanced processes, BDS provides our clients with the best possible solutions, sales, and support.
We offer technical support, training, and product information about Kyocera equipment. With multiple offices across New England and an average response time of two hours, we care for our customers' needs.
Ready to get started? Get a Quote