Kyocera Commerical Printers
Kyocera Commercial Printers are the perfect choice for businesses looking for reliable, cost-effective printing solutions to reduce downtime and minimize costs.
Kyocera is known for its reliable and high-quality commercial printers designed to meet the demands of businesses and organizations.
Kyocera commercial printers offer fast printing speeds to handle high-volume printing tasks efficiently. Whether you need to print documents, reports, marketing materials, or other business-critical materials, these printers can keep up with demanding work environments.
Kyocera's commercial printer lineup offers a range of options to suit your business needs. With their focus on quality, performance, and cost-efficiency, Kyocera printers are a reliable choice for businesses looking for professional-grade printing solutions.
Key features and benefits of Kyocera commercial printers:

Versatility and Flexibility:
Kyocera commercial printers are designed to accommodate various media sizes, types, and weights. They support different paper trays and optional finishing capabilities, such as stapling, hole punching, and booklet-making, allowing you to create a wide range of professionally finished documents in house.

Advanced Printing Technology:
Kyocera commercial printers incorporate advanced printing technologies to deliver exceptional print quality. With precise toner placement and color accuracy, these printers produce sharp text, vibrant graphics, and detailed images, ensuring professional-looking output.

Enhanced Workflow Efficiency:

Kyocera commercial printers come equipped with features that enhance workflow efficiency. From built-in document management solutions to seamless integration with third-party software, these printers streamline document processing, storage, and retrieval, improving overall productivity.

Kyocera prioritizes data security in their commercial printers. These printers offer features like secure printing, user authentication, and encryption, ensuring that sensitive information remains protected throughout the printing process.
Scalability
Kyocera printers are built to scale, allowing you to expand your printing capabilities as your business grows. Whether you need to add more devices, increase paper capacity, or enhance finishing options, Kyocera offers flexible solutions to accommodate your evolving needs.
Document Management
Kyocera commercial printers offer advanced document management features. They often include built-in document management solutions, such as optical character recognition (OCR) and advanced scanning capabilities. These features enable you to digitize, organize, and retrieve documents more efficiently, enhancing productivity and reducing manual tasks.
Robust Performance
Kyocera's commercial printers are engineered for reliable and efficient operation in demanding print environments. These printers are designed to handle large print volumes with consistent speed and quality. You can rely on them to deliver fast, high-quality prints, ensuring smooth workflow and meeting tight deadlines.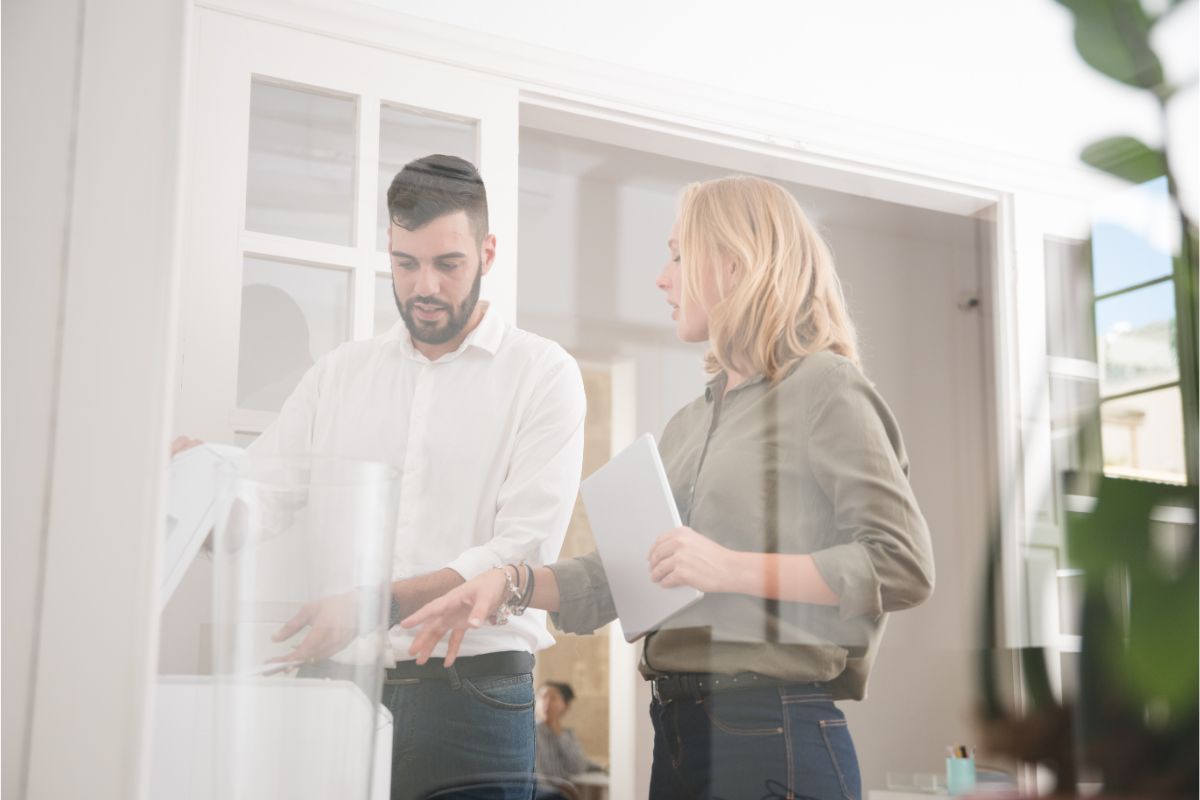 Our range of Kyocera Commercial Printers provides customizable solutions tailored to meet the needs of large offices, busy workgroups, and high-volume production facilities.
These printers excel in medium to large workgroup environments, offering robust performance and multi-functionality. With our Kyocera Commercial Printers, you can expect reliable and efficient MFP copiers that enhance productivity and streamline your printing processes.
Ready to get started? Get a Quote
By choosing Kyocera, you gain access to a comprehensive range of printing solutions tailored to your business needs. From multifunctional copiers to digital production systems and wide format plotters, we provide the tools to enhance productivity, efficiency, and overall document management in your organization.