Ricoh Printers and Copiers for the Workplace
Ricoh multifunction printers and copiers are designed to meet all your business needs.
Ricoh Multifunction Printers and Copiers
As an authorized Ricoh Partner, we can assist with the following:

Multifunction Ricoh copiers and printers for the workplace.

Stay current with emerging document management demands with RICOH Always Current Technology.

Depending on your business needs, multifunction copiers are available in black, white, or color.

With Ricoh Printers, you can quickly and easily create presentations, legal binders, classroom materials, and more.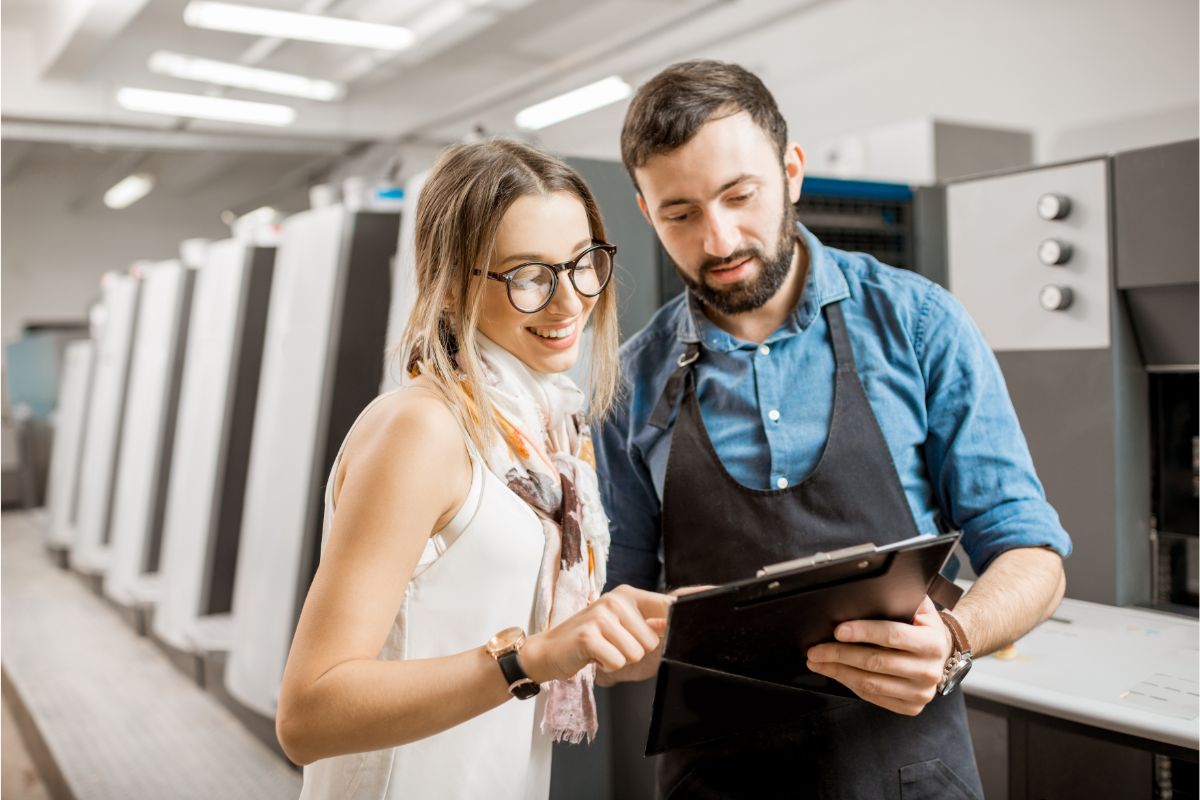 A complete line of multifunction copiers and digital production systems is available in both black and white and color. Your Ricoh office printer can print, scan, copy, and fax.
The Ricoh IM Series (Intelligent – Multifunction) transforms office printing by integrating printer hardware and software, adapting to the demands of today's digital workplaces. We tailor these MFDs to our customers' needs with Dynamic Workplace Intelligence. You'll never have to worry about downtime, maintenance, or supplies when you lease Ricoh products through BDS.
Ricoh Copier Leases
Do you want your Ricoh print copier lease to be high-quality, reliable, secure, and customizable? Whether it's a Ricoh product for a home office or business, we'll help you find the right leasing program that works for you. Our leases programs include:

Are you interested in Ricoh copier printer leasing with full service? When our team remotely monitors and anticipates your needs, you'll never run out of supplies, minimize downtime, and spend less time trying to fix your MFP copier printer.

Speeds and Volumes of Ricoh Copy Machines
Copying and printing volumes significantly affect the cost of printers and copiers. We can help you find the Ricoh printer lease that efficiently reduces costs and streamlines printing through our print analysis. BDS can find you the perfect printer from Ricoh for your business regardless of your print volume.

Copier Leases for Short and Long Terms

The lease terms may need to be adjusted from time to time as things change. Short-term copier leasing allows you to avoid long-term commitments. You can upgrade your Ricoh technology with our copier lease program as your business grows. Our lease buyout options can help you out before your lease expires!

Ricoh Multifunction Features

With the Ricoh IM multifunction series, users can enjoy an easy, intuitive user experience while managing technology. The MFP's interface lets users print, copy, scan, and fax from the all-in-one printers. Do you need more functionality? A complete all-in-one solution can include paper trays, hole punches, and binding with print finishing options.

The Requirements For Ricoh Technology

There may be technical specifications and print settings that printers, copiers, and scanners must meet. The Ricoh control panels offer highly intuitive printing functions, making scanning and sending from the interface a breeze. BDS can help you with any operating system requirements at your workplace.

Keeping Your Prints Secure
Our print security experts can help you select the right security features and software to protect your business and maximize ROI. Remotely operating Ricoh printers can ensure the security of your printers' print data by installing, monitoring, and patching them on your network.
How can BDS help you with your Ricoh Copier Printer needs?
Customer service remains at the core of everything we do and remains our top priority.
We can assist you in selecting the most appropriate Ricoh model for your business as an authorized Ricoh reseller. With multiple offices across New England and Florida, we can quickly meet our customer's needs, with an average response time of just two hours.
Ricoh's Copier printer systems are ideal for printing, copying, faxing, scanning, and distributing documents in high volumes. Black and white Copier and printer models from Ricoh offer crisp, clear images without sacrificing versatility and productivity.