With Ricoh copier leasing, businesses can access advanced copying and multifunctional equipment without paying upfront costs.
Our Ricoh copier leasing program offers custom features and options to meet businesses' needs.
Ricoh copier leases provide companies with cutting-edge printing technology and streamlined maintenance and support processes.
Keeping up with technology is a challenge, but leasing enables businesses to upgrade Ricoh copier models regularly without incurring additional costs. Enhance your business's efficiency and gain access to cutting-edge features to keep your team productive.
Never worry about print downtime with BDS. As an authorized Ricoh Reseller, we provide complete copier installation, training, and ongoing support for Ricoh copiers.
We offer Ricoh copier leases tailored to meet the needs of businesses of all sizes. There is a wide selection of models and features to choose from, allowing companies to find the right solution for their needs.

Wide Range of Copier Models:
Ricoh offers a broad selection of copier models, from compact desktop units suitable for small offices to high-volume production machines designed for larger organizations. This allows businesses to choose copiers that match their specific requirements.

Customizable Lease Terms:
Our Ricoh customizable lease terms to accommodate the budget and preferences of each business. Lease terms often range from 24 to 60 months, but specific durations can be negotiated.

Maintenance and Support:
BDS offers Ricoh copier leases with maintenance and servicing included. In this way, the copier stays in good working order throughout the lease term. A maintenance program can consist of regular service, replacement of consumables, and troubleshooting support.

Access to the Latest Technology:
Leasing a Ricoh copier allows businesses to keep up with the latest copier technology. As technology evolves, businesses can upgrade to newer models or add additional features and capabilities to their leased copiers.

Trust BDS:
With BDS as an authorized Ricoh dealer, you'll have the best support available. Our Ricoh-certified status allows us to provide the best local support, including installation, training, and ongoing support for copier-related issues.

Environmental Considerations:
It is Ricoh's goal to design copiers that are environmentally friendly. A company's sustainability goals can be aligned with energy-saving features and eco-friendly options offered by some Ricoh copier printer models.
Elevated Efficiency:
Ricoh printers are the cornerstone of efficiency. Customized to meet the diverse and demanding needs of today's businesses, these printers incorporate numerous features and capabilities that empower organizations to streamline their document management processes, amplify productivity, and maintain exceptionally high-quality standards for their printed materials.
Reliability:
Ricoh copier printers have established a renowned reputation for their unwavering and reliable performance. Whether handling extensive document volumes or intricate graphics, these printers consistently deliver sharp, vivid, and refined results. This reliability plays a pivotal role in maintaining the credibility of a business's communications, marketing materials, and official documents.
Confidentiality:
In an era marked by increased concerns about data breaches and unauthorized access, Ricoh has taken proactive steps by integrating state-of-the-art security features to protect sensitive information. With encryption, user authentication protocols, and secure printing options, Ricoh guarantees the secure protection of confidential documents, further enhancing the trustworthiness of their systems.
Why Choose BDS for Your Ricoh Copier Leasing Needs?
When you choose BDS for your Ricoh copier leasing requirements, you can anticipate a collaborative and supportive partnership, supported by a dedicated team focused on your satisfaction. Our commitment is to assist you in making well-informed decisions and to ensure that the leasing process is a smooth and beneficial move for your business.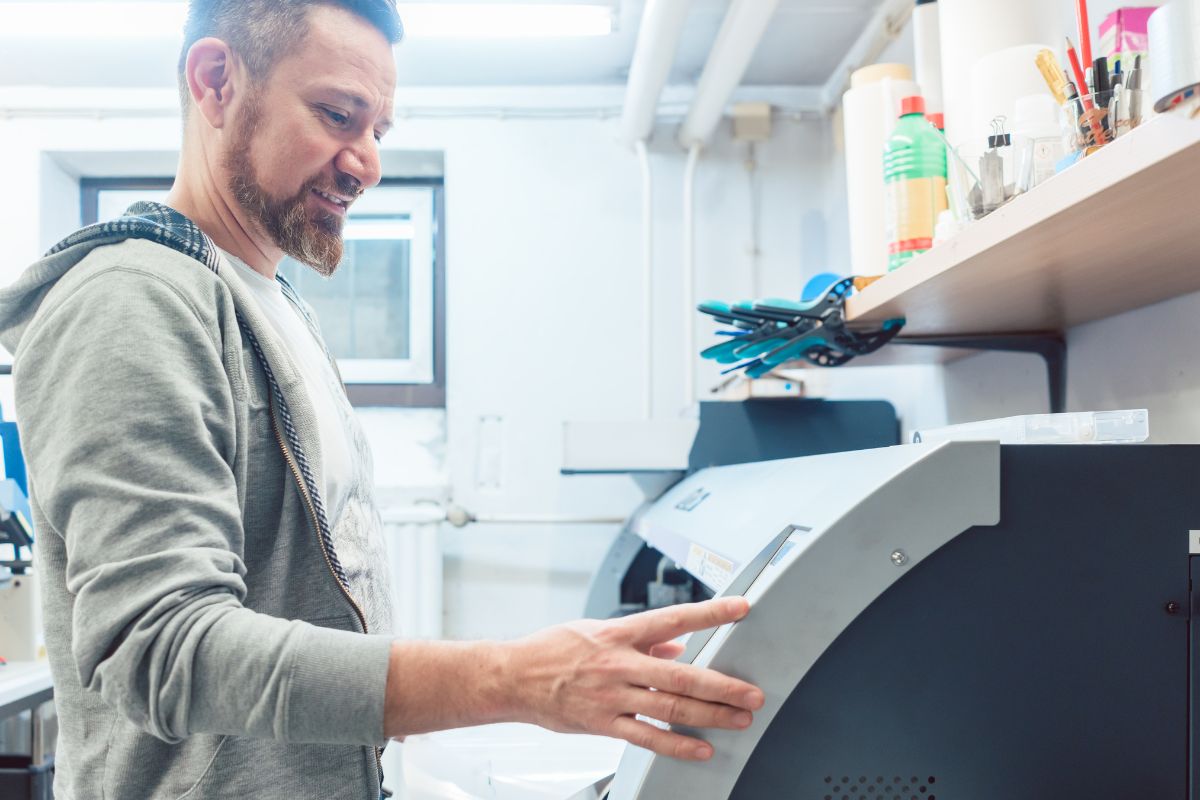 When time is critical, Ricoh copiers and printers are reliable partners to efficiently handle unexpected increases in printing and scanning jobs.
Business printers from Ricoh ensure that document management and printing operations are secure. Designed to safeguard sensitive data, discourage unauthorized access, and ensure strict compliance with regulations, they are equipped with robust security features.
Ready to get started? Get a Quote
Businesses have unique needs, and we work closely with you to find a solution that optimizes your document workflow, enhances productivity, and reduces costs. Our expertise extends beyond hardware to encompass software integration and managed print services.