Here is a brief video from Sam where he describes what silent mode does, why you would want to use it, and how to enable it.
1. Press the 'System Menu' button #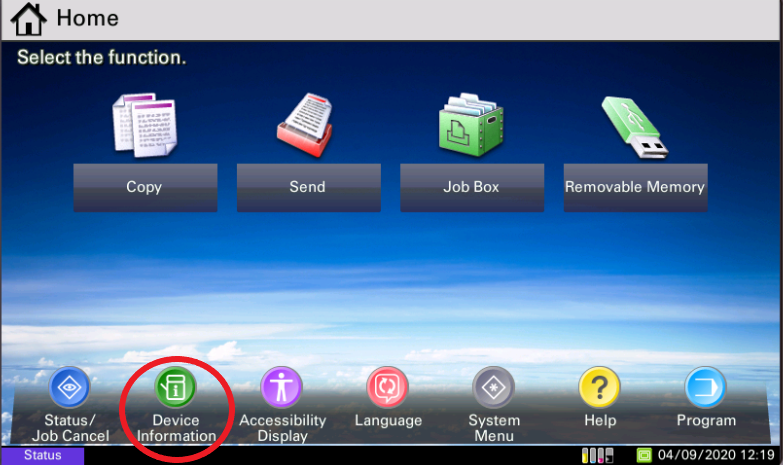 2. Press the 'Down Arrow' to go to page 2 #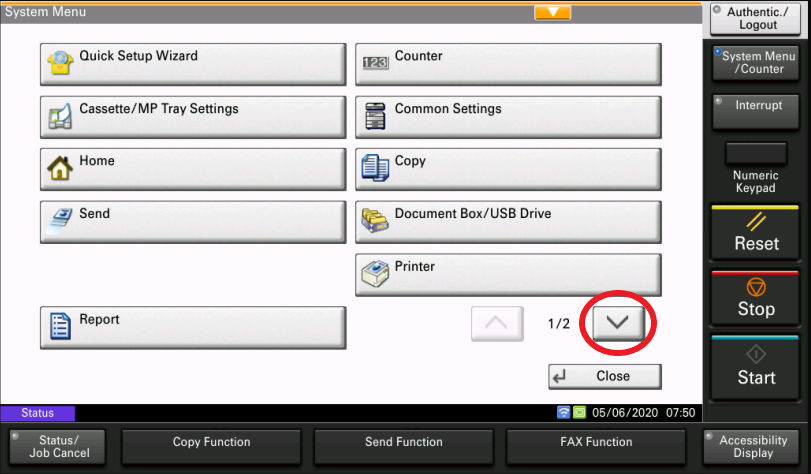 3. Press on the 'Adjustment/Maintenance' button #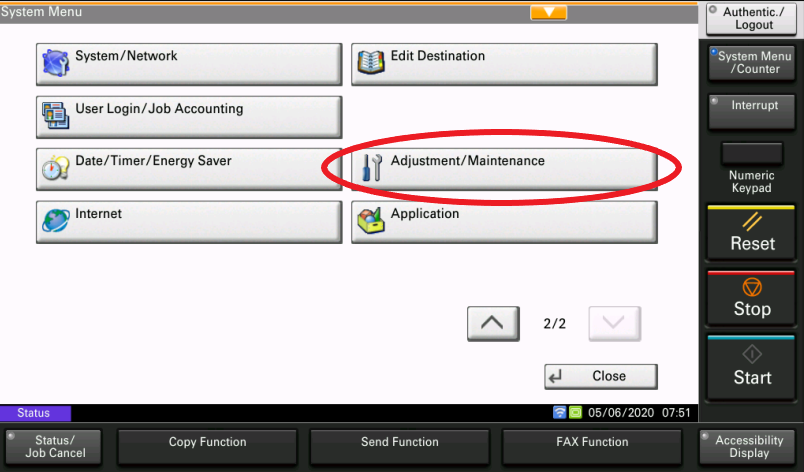 4. Press the 'Silent Mode' button #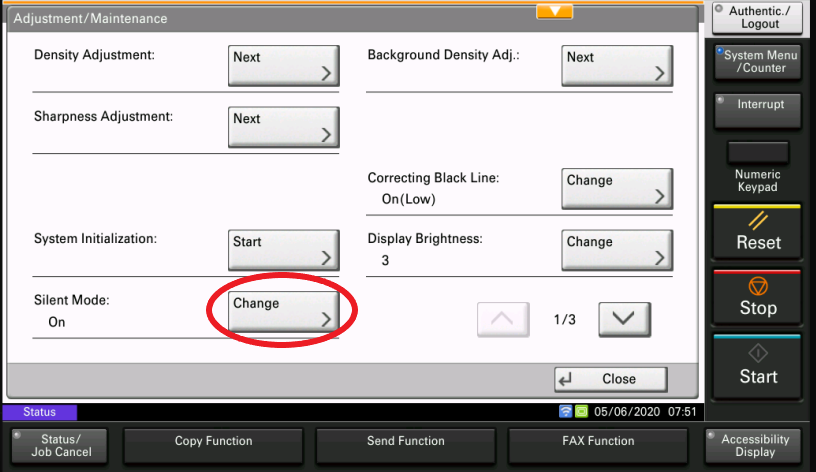 5. Toggle silent mode either 'On' or 'Off' #
(In this example silent mode is turned on)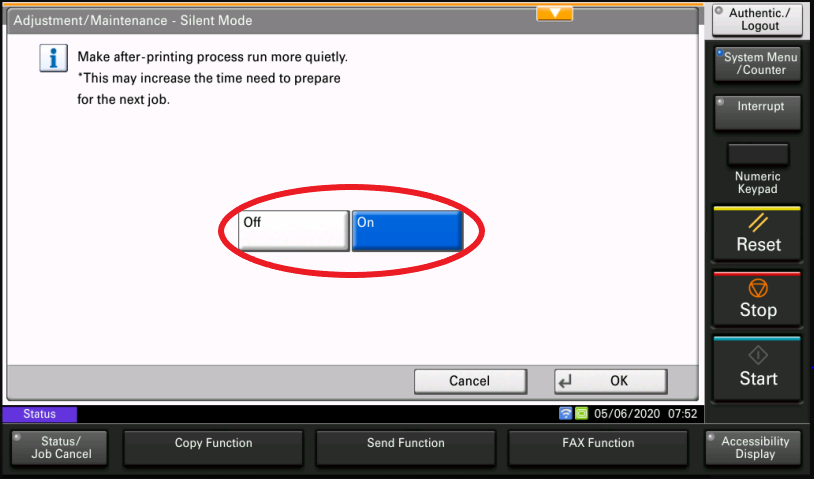 You're done!