Does your business or organization regularly print using A3 paper size? If so, you will need a A3 paper-size printer for your printing needs. A3 printers have printing capabilities that boost print resolution and photo quality for your prints. These printers help your documents gain a more professional look than other paper sizes and printers.
Finding the right A3 paper size printer for you can be an arduous task if you are unfamiliar with the market. That is why BDS is here to help! Leasing your next A3 paper size printer may be the best choice if you are looking for an affordable A3 printer on the market.
How do I determine the type of A3 size printer that suits me?
Some considerations are worth exploring when deciding the right A3 size printer for you. First, you should consider your budget. If you do not already, your team should have an allocated budget for your print environment. A budget can help ensure that you are not spending more money than you have on equipment.
Furthermore, your budget will help you realistically determine your printing options for your environment. For instance, you are interested in purchasing a large and expensive A3 printer, but your budget does not account for the price of the current printer. You will then have to shift and explore other printer options.
However, do not get discouraged if you cannot afford more advanced printers at the retail price. When you partner with a local print partner, other finance options may appeal to you. At BDS, you can lease your next A3 printer or purchase a certified preowned one. Both financing options are cost-effective and allow you to incorporate the most iconic equipment from brands you love, including Kyocera, Canon, and Xerox, at a fraction of the cost.
Budget is only one aspect worth considering. Some other things you can explore before investing in an A3 size printer include the following:
Print speed
If you work in a bustling office environment, you will want to ensure that speed is one of the top criteria for your next printer purchase. Many A3 printers on the market offer different speed options for printing, otherwise known as PPM (Pages Per Minute). A higher PPM indicates a higher speed, which will be invaluable to businesses with increased demand.
Conversely, if your business does not print as frequently, you may be better off saving money by investing in a more cost-efficient model with a lower PPM. Either way, determining your speed needs will help you make a more confident and educated decision when investing in your new A3 printer. You should never feel pressured to buy equipment without knowing your device's essential numbers and specifications, including PPM.
Paper handling capabilities
Equally as crucial as speed is paper handling capabilities. Many A3 printers have different paper trays designed to hold a specific amount of printer paper. Some printers have a smaller threshold for paper, whereas others can handle a considerable amount. Determining what is right for you includes looking at the number of documents printed in your office. You can determine this number by performing a print audit.
Advanced capabilities
Are you looking for a plain, straightforward A3 printer that can reliably print your documents? Or are you looking for an A3 printer with advanced technology, including Bluetooth and mobile printing? Either way, there is an option available to you! Determining which option is best for you may boil down to personal preference. In some instances, investing in a more expensive A3 printer will provide your business with additional features that will benefit your business.
For instance, if you have remote or hybrid teams, including a mobile printing feature with wifi in your print environment may be an excellent choice! That way, staff can easily share and print documents directly from their mobile devices instead of having to from one computer. For some businesses and organizations, investing in a printer with such advanced capabilities might not be the most practical decision.
In these cases, it may be best to stick with a more traditional printer to save money. We would not want you to invest in new equipment that would not find much use in your print environment. If you are still weary or need clarification on these considerations, contact BDS today, and we will connect with you to find the best A3 printer for your needs!
Invest in your A3 printer with BDS!
To recap from the previous section, the important criteria to consider before investing in your A3 printer include the following:
Budget/Cost
Print speed
Paper handling capabilities
Advanced capabilities
After determining the needs of your print environment, you can get started with BDS on your next A3 printer! Before purchasing your printer at a local retailer, we suggest you research to find a local print dealer like BDS for your printing needs. A local print dealer can provide you with a multitude of benefits that you would not otherwise receive if shopping at a larger corporation.
When you invest in your A3 printer with BDS, you receive:
Superior customer service
Maintenance when you need it
High-quality equipment
Affordable finance options
Customer Service and maintenance when you need it
BDS has earned a stellar reputation for providing superior customer service to local New England and Florida businesses and organizations. In fact, we scored a 92.6 NPS (Net Promoter Score), which ranks our company in customer service. That score is way above the industry average, and we take pride in ensuring that this number continues to grow in years to come!
Customer service is integral to any print partnership. You should never feel pressured to purchase or invest in equipment that is not right for you. At BDS, we are not solely concerned with making a sale. We are passionate about providing tangible and effective office solutions that will last a long time. Our partnerships work so successfully because we encourage our clients to let us know their needs and wants so we can provide the best solutions.
Furthermore, we offer maintenance services when you need them. Say your printer begins malfunctioning in the morning. BDS can be there by early afternoon to help address the problem and get you back up and running. You will not find this kind of service anywhere else! Our high-quality equipment includes printers, copiers, and multifunction devices from popular brands like Kyocera, Canon, Ricoh, and more!
Finally, the affordable finance options are the strength of partnering with a local print partner. Today, we want to focus on A3 printer leasing and why this may be the best option for your business or organization.
The case for leasing your next A3 printer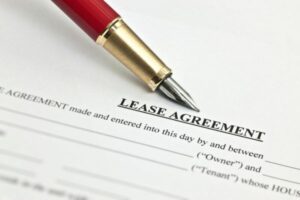 Like the inkjet printer or models of laser printers, A3 printers are a common type of printer. The accessibility of these printers comes from the fact that A3 print documents are one of the most uniform printing standards for businesses worldwide. This increased accessibility and visibility means a wide variety of devices are available.
We suggest leasing your next A3 printer with BDS. Leasing is great because it allows businesses and organizations to try out certain printers to see if they fit in their environment at a fraction of the cost. With so many models on the market, the last thing we want you to do is buy a random A3 printer for the market only to discover it does not meet your business needs.
Instead, BDS can get you started with the right printer that will work for your environment at a fraction of the cost. When you invest in an A3 printer with BDS, you receive complimentary maintenance and service, printer supplies, including ink cartridges and toner, and the ability to upgrade your device as your business grows and expands.
Both small and large businesses can benefit from leasing an A3 printer. Although leasing is a more popular option for smaller businesses, large businesses have also taken advantage of printer leasing. The beauty of this option is the flexibility of payments and upgrade options, which any business can benefit from.
Whether printing in black and white or color print, BDS has you covered with the best A3 printer lease. We can meet with you at your office to explore your printer's needs to help determine the best option for you. A3 printers are a terrific addition to most offices with printing equipment like multifunction devices with print, copy, and scan capabilities.
Get started on your printer lease with BDS
Are you ready to take the next step in your partnership with BDS? Request a quote today, and we will connect you with a BDS representative within the next 48 hours (about 2 days). Before you know it, we will get you up and running with your new A3 printer lease!
If you are looking for free resources to optimize your A3 printer or any other office solutions fully, check out our blog and knowledge base. Both include free resources, tips, tricks, and tutorials to help elevate your print environment to new levels. Follow us on Facebook, LinkedIn, YouTube, Instagram, and TikTok for the latest industry news and trends.