These printers are popular in offices and businesses that require high-quality color printing on large paper sizes.
There are many advantages and features of A3 laser color printers, including:
High-Quality Color Printing:

A3 laser printers make excellent color prints with clear text and vivid graphics. Laser technology ensures precision and consistency.

Large Paper Handling:

A3 printers can print larger paper sizes such as A3 and A4. This makes them suitable for creating posters, brochures, marketing materials, and documents that require more space.

Fast pages per minute:

Laser printers are generally faster than inkjet printers, which can be advantageous in a busy office environment where speed is crucial.

Cost-Effective:

Laser color printers can initially be more expensive, but they are more efficient for printing large pages. As a result, they end up saving money in the long term. Laser toner cartridges also have a longer lifespan than ink cartridges.

Duplex Printing:

Many A3 laser color printers come with duplex (double-sided) printing capabilities, which save on paper costs and reduce environmental impact.

Network Connectivity:

A3 laser color printers offer network connectivity options, allowing multiple users to access the printer over a network. This is essential in offices where numerous people must print from the same device.

Versatility:

A3 laser color printers can print on different paper and media types. These include cardstock and glossy paper. They are suitable for various printing needs.

Reliability:

Laser printers are rugged and dependable, needing less upkeep than inkjet printers.

Toner Cartridges:

Laser printers use toner cartridges that do not dry out like inkjet cartridges, so print quality stays consistent even with less use.
What is an A3 color laser multifunction printer?
An A3 color laser multifunction printer is a type of printer that combines several office functions into one device. These printers can print, copy, scan, and sometimes fax. They can print in color on big paper that measures 11.7 x 16.5 inches (or 297 x 420 mm).
Five key features and advantages of A3 color laser multifunction printers: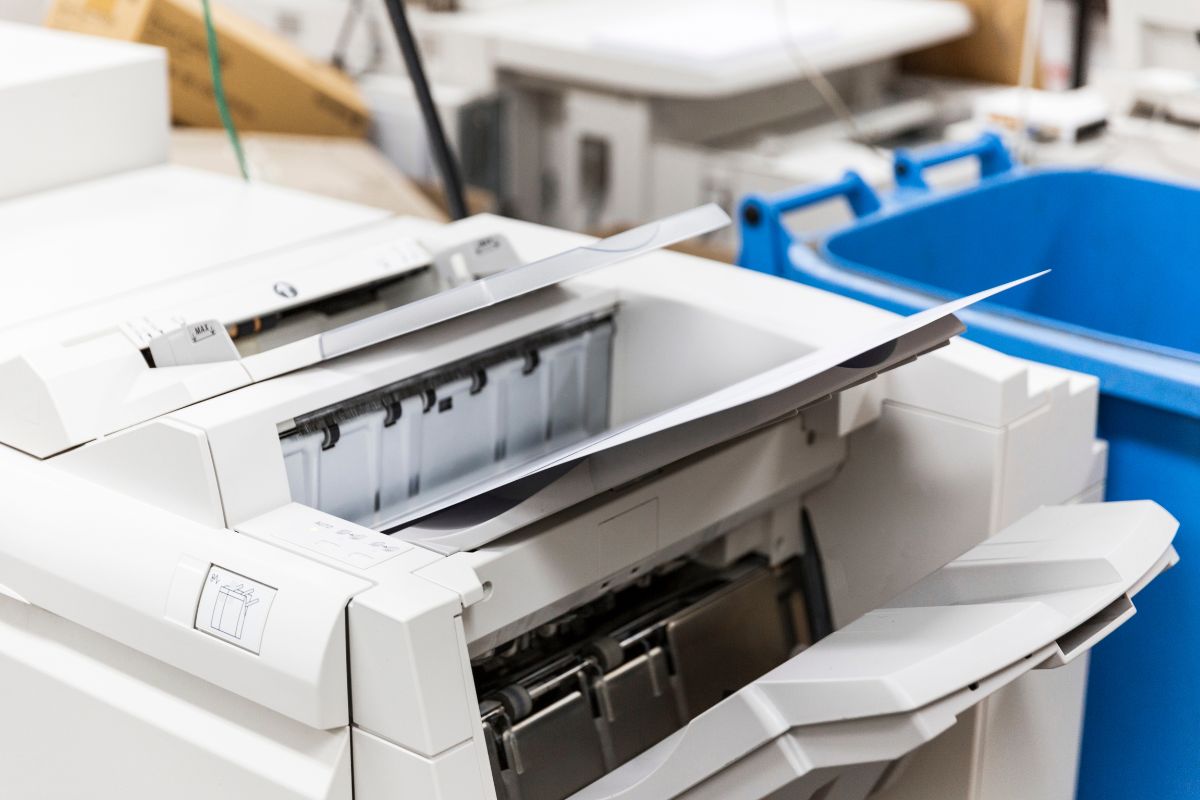 All-in-One Functionality:

A3 color laser MFPs are versatile and space-saving in offices, offering many functions in one device.

Automatic Document Feeder (ADF):

A3 MFPs can include an ADF, which automatically feeds multiple pages for scanning and copying.

Touchscreen Displays:

Many A3 MFPs feature user-friendly displays for easy navigation and configuration.

Fax Capability:

Some A3 color laser MFPs have fax capability, which is helpful for offices still using fax communication.

Versatile Paper Handling:

These MFPs can often handle various types of paper and media, including cardstock and glossy paper.
When shopping for an A3 laser color printer, consider factors such as printing speed, resolution, connectivity options, paper handling capabilities, and the total cost of ownership. This includes the price of consumables like toner cartridges. Choosing a printer that suits your specific printing needs and budget is important.