Are you in the local West Palm Beach area and looking for print solutions? BDS offers local Florida print solutions to businesses looking to upgrade their office environment and elevate their business to new heights! We offer customized print and office solutions to ensure that we meet your industry's unique needs.
We have experience partnering with clients working in accounting and finance, education, healthcare, government, insurance, and more! Our work with partners from diverse backgrounds allows us to shift and adapt our approach to providing print solutions and equipment to our local communities.
Managed Print Services
Is your print environment proactively managed? If not, BDS can help with our cutting-edge managed print services to help effectively manage your prints while avoiding the slowdown of workflows. BDS is a solution-focused printing company, and we have a few markers we follow to ensure the successful implementation of our services and equipment.
When you partner with BDS for managed print services, you can expect to receive the following:
Better control of your printing costs
Enhanced security
Reduction of waste
Maintenance and supply management
Ability to streamline your business printing processes
We can't forget about BDS's stellar reputation for customer service as well! Whether you invest in a managed print service or any other service with BDS, we can assure you that you will receive the best of the best regarding customer service. Our customer service is a hallmark of our success. Check out our testimonials to see!
Document Management Services
Are you working with confidential data that must be regularly updated and managed efficiently and securely? BDS provides document management services to our local Florida communities that are scalable and reliable, allowing you to automate workflows and store, retrieve, and share data at the highest level of security.
We provide extra focus and care in reliability and security when we design our document management services. Our technicians take the time to understand your industry's unique challenges and implement protections that will prevent running into further issues with our solution.
BDS document management services are created to work for you, meaning the more specific you are about what your office environment needs to be successful, the better we are at serving you with the best solutions.
Cloud and Software Solutions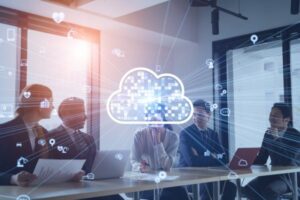 Offices around the globe are growing and adapting to more innovative technologies to support their office environments and business structures. BDS cloud and software solutions are perfect if you want to be on the brink of this change and stay competitive.
With BDS cloud services, you can quickly and proactively manage business workflow tasks. Our services bridge your older, more traditional print environment and the innovative new way of the cloud.
Our cloud print solutions will provide your business with invaluable strengths, including:
Scalability
Consistency
Cost reduction
Fully managed team on call
Secure cloud printing
To get started on implementing one of our all-star print solutions, request a quote, and we will get back to you within 2-4 hours!
To stay up to date on industry news and trends, be sure to regularly check out our blog and follow our Facebook, LinkedIn, and YouTube channels for the latest content.