Kyocera Printer Copier Leases
BDS makes it easy for businesses to lease Kyocera printers.
Besides reducing costs, leasing Kyocera printer copiers grant companies access to cutting-edge printing technology, streamlining maintenance and support procedures.
Technology evolves rapidly, and leasing enables businesses to regularly upgrade to the latest Kyocera printer models without incurring additional costs, ensuring access to cutting-edge features and improved efficiency.
Our aim is to simplify the process of accessing our Kyocera leases, allowing you to focus on your core priority: business growth.
In situations where there is a pressing need for high-volume document printing, the efficiency and dependability of Kyocera multifunction printers (MFPs) emerge as crucial assets in effectively managing your print needs.

Cost Savings:
Leasing a Kyocera printer from BDS can significantly reduce the initial capital expenditure required for purchasing such high-quality equipment outright. Businesses can opt for manageable monthly lease payments instead of a large upfront amount, preserving valuable working capital. This predictable cost structure simplifies budgeting and planning.

Up-to-date Technology:
New features and capabilities emerge continuously in the world of printing technology. When you lease a Kyocera printer, you position your business to stay at the forefront of these advancements. This ensures that your office remains equipped with state-of-the-art printing solutions, enhancing productivity and maintaining a competitive edge in your industry.

Maintenance and Support:
Our Kyocera printer leases come with maintenance and support services. This means that your leased printer is regularly serviced by professionals who understand Kyocera's technology inside and out. Proactive maintenance reduces breakdowns and downtime, allowing your team to work uninterrupted.

Customization and Scalability:
BDS offers customized lease agreements. Leased printers can be tailored to your specific business needs. You can customize the equipment to meet your workflow needs, whether it's additional paper trays, finishing options, or enhanced security features. Moreover, your lease agreement allows you to scale up or down your printing solutions as your business grows.

Environmental Considerations:
Many businesses are increasingly conscious of their environmental impact. Kyocera is known for its sustainability commitment, producing eco-friendly printers. Leasing Kyocera printers can align with your organization's sustainability goals, as you can access energy-efficient equipment to reduce your carbon footprint.
Enhanced Productivity:
Kyocera business printers serve as the bedrock of productivity in contemporary workplaces. Tailored to address the varied and rigorous requirements of today's businesses, these printers encompass a multitude of features and functionalities that enable organizations to optimize their document management workflows, boost productivity, and uphold exceptional quality standards for their printed materials.
Dependability:
The Kyocera printers have earned a reputation for their unwavering and dependable performance. Whether tasked with producing extensive document volumes or intricate graphics, these printers consistently yield sharp, vivid, and polished outcomes. This dependability plays a pivotal role in upholding the credibility of a business's communications, marketing collateral, and official documents.
Confidentiality:
Security represents yet another pivotal dimension of Kyocera copier printers. In a time characterized by heightened apprehensions over data breaches and unauthorized entry, Kyocera has taken proactive measures by incorporating cutting-edge security features aimed at safeguarding sensitive information. Through encryption, user authentication protocols, and secure printing choices, Kyocera ensures that confidential documents remain securely protected, further fortifying the trustworthiness of their systems.
Why partner with BDS for your Kyocera leasing needs?
In partnering with BDS for your Kyocera leasing needs, you can expect a collaborative and supportive experience, backed by a team dedicated to your satisfaction. We're committed to helping you make the most informed decisions and ensuring the leasing process is a positive and productive step for your business.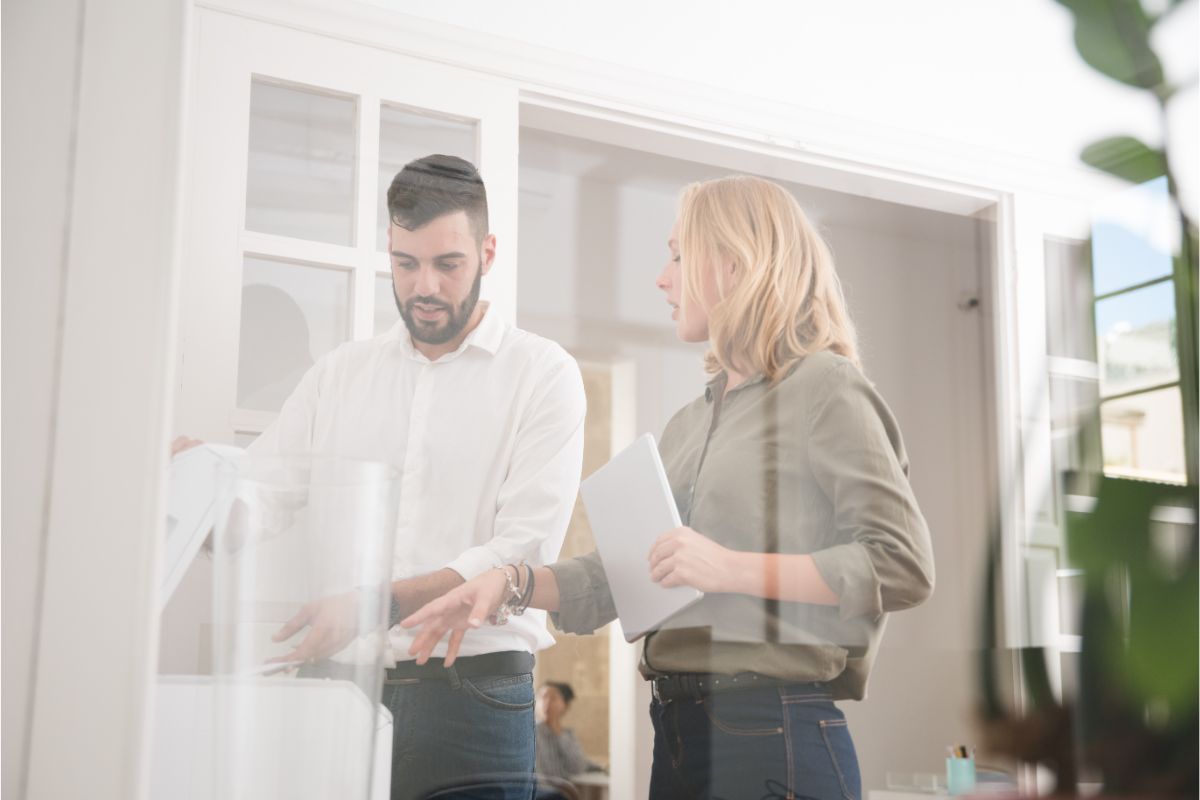 In moments when time is of the essence, and you find yourself grappling with an unexpected influx of printing or scanning tasks, Kyocera printers emerge as dependable allies to navigate these situations with efficiency.
Kyocera business printers play a pivotal role in maintaining security throughout document management and printing operations. These printers come equipped with robust security features designed to protect sensitive data, deter unauthorized access, and ensure strict compliance with regulatory requirements.
Ready to get started? Get a Quote
Businesses have unique needs, and we work closely with you to find a solution that optimizes your document workflow, enhances productivity, and reduces costs. Our expertise extends beyond hardware to encompass software integration and managed print services.