Kyocera MFP (Multifunction printer) is an excellent, award-winning printing solution for businesses of all sizes. With Kyocera, you can easily print, scan, and copy your documents with one device, limiting the number of devices in your office! Kyocera uses the most innovative technology to create a powerful potential for their MFPs.
Why choose Kyocera MFP for my print environment?
Businesses rely on printing technology to perform daily activities, which is why these printers are such a hit. Imagine you could get all printer capabilities with just one device. That is where Kyocera thrives, as their MFPs offer a full range of capacities, including color touch screens, that make them formidable printing devices.
When you invest in a Kyocera MFP, you can expect the following:
Boost in productivity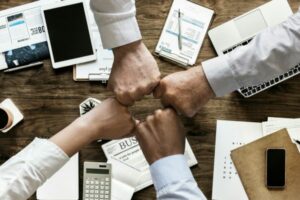 These devices are compatible with many business applications that help increase productivity in your office environment. These MFPs provide flexibility in managing your tasks safely and efficiently, with a focus on speed.
Cost-effective option
Kyocera MFPs can do the work of multiple devices in one, making it a cost-effective option. When multiple devices are running in your print environment, you usually spend more on maintaining each device. Cut those maintenance fees in half by investing in the Kyocera MFP!
A reliable and sustainable printing option
Printing technology should be an investment that takes you a long time. When devices fail to function correctly early, you can lose thousands of dollars in service fees. Kyocera is great for providing service schedules for your devices, so you do not have to. If you follow a maintenance schedule and get the recommended services, Kyocera guarantees your equipment will continue running fast and efficiently.
BDS can help with your Kyocera MFP needs
Our service technicians are highly skilled and trained at working with Kyocera office products, including their MFPs. BDS is an authorized reseller of Kyocera products, meaning Kyocera permits us to service and provide their products to local business professionals! As authorized resellers, we have the resources and tools handy to maintain and service your equipment in record time!
To learn more, request a quote, and we will connect you with a BDS representative within the next 48 hours! For tips, tricks, and the latest industry news, follow our Facebook, LinkedIn, TikTok, and YouTube channels.