Are you looking for a simple yet effective printing solution for your office? Wide format laser printers may be the best option for you if so. These high-capacity printers can print at high speeds and support small and large businesses with high-volume printing requirements. These large format printers come in assorted sizes and finishes depending on the brand you invest in.
If you are still determining if these powerful devices will work for your environment, BDS is here to help. Today, we will show you how this device will help elevate your office environment while defining the category of printers this device is from.
What is a wide format printer?
You may already be familiar with wide format printers if you are an architect or engineering professional. Wide format printers allow businesses to print larger media from blueprints, banners, and posters. These devices benefit architecture and engineering professionals the most because they rely on this equipment daily for their printing and design needs.
However, wide format printers are reserved for more than just those professionals. This printer offers finance, marketing, healthcare, and even education professionals many benefits. Many businesses invest in these devices for promotional purposes, including creating banners and signs to spread brand awareness.
Due to the high capabilities of these printers, and large paper size, wide format printing has gained a reputation for being a more expensive printing option. However, the opposite has become true, with more flexible financing options than ever! BDS offers leasing and purchasing certified preowned equipment to stay within your budget.
Our printing experts want to ensure that your business is equipped with the best technology possible to help elevate your business, so we take the time to create affordable solutions. With our leasing option, you will also receive support, maintenance, and supply replenishment from our expert service technicians.
What is a wide format color laser printer?
Now that we have defined wide format printers, we can move on to a specific type in this category, the wide format color laser printer. As the name states, this device belongs to a family of wide format printers that uses laser technology to create prints. These powerful and effective devices are perfect for offices with large paper demands.
If you require high-quality printing, speed, and versatility in your printing equipment, this device is perfect for you. Graphic design artists and other general designers will benefit from these devices as they boost vivid color quality and speed. The following benefits make this device an excellent option for your print environment.
Benefits of a wide format color laser printer
Determining whether a wide format color laser printer is right for you may take some work. With so many large-format printing options, it is easy to become overwhelmed. BDS will make it easy for you by listing the strengths of these devices, so you can better understand whether they will work in your office environment.
Here are the following benefits of investing in a wide format color laser printer:
Sharp, crisp, and vivid color output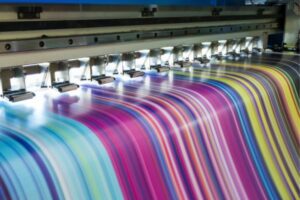 Designers want to ensure they print only the best quality of their designs, so their hard work can read well. Printing in color requires additional technology that cannot be found on a standard black-and-white printer. Even when using color ink or toner, distinct options are available for printer users that focus on a certain level of quality.
Business professionals that design professional designs and professional materials require advanced technology to help ensure that they receive the perfect color output. These devices offer advanced color management abilities that help provide better control over creating vivid graphics and crisp text. Customization options are available to help you achieve the best resolution you are looking for.
Easy-to-use interface
Discussing highly technical equipment can be overwhelming, especially if you are unfamiliar with how these products work. Luckily, many brands, including Xerox, Kyocera, and Canon, have considered this when creating these devices. The purpose of these devices is to help enhance designs for businesses, not make your life harder.
These devices are incredibly responsive and intuitive to users' needs, making them a perfect design option. Using these printers is no different than other models, which means adapting your team to these devices will be smooth.
Mobile printing capabilities
Hybrid and work-from-home models are on the rise, and businesses are searching for printing solutions that can help adapt while still boosting productivity. With wide format color laser printers, you can optimize workflows with compatible apps. Many of the world's most popular printer brands have created apps like Smart Start by Xerox or uniFlow to help solve these issues.
This option is also great for traveling professionals. You are outsourcing your professional designs from a third party. This device will help you better manage, share, and create designs in two locations.
Impressive speed output
One of the more remarkable strengths of these devices is their impressive speed outputs. It is typically unusual to receive such high speeds for devices that require high quality and color. However, these laser printers are designed to be an efficient printing option for all businesses. These printers have further advanced printing capabilities that allow them to print an entire page at record speeds versus printing line by line.
This feature is great for boosting productivity and the volume you can print and for designers working on a tight deadline. The process of creating the design is usually laborious and time-consuming. Do not waste extra time waiting for your design to print. If you plan to print a few design drafts, this machine can do that without slowing you down.
Can BDS help with my wide format printer needs?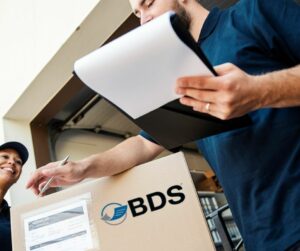 BDS offers wide format printers, stellar service, and other printing services, which make us the leading print partner in the New England and Florida communities. We offer various models of wide format printers from the most popular brands to help with your large format printer needs.
When you invest in BDS as your local print partner, you receive the following:
Stellar customer service
Providing local businesses with superior customer service has always been a hallmark of our success as your local print partner. It is the one thing of many that sets us apart from the competition. We take the time to meet with you and thoroughly discuss your needs and future goals for your print environment. These conversations lead to substantial changes in your print environment and allow us to set you up for future success!
With over 40+ years of experience helping local businesses, BDS has been able to anticipate and provide solutions for your specific industry. We have taken the time and effort to learn about the unique challenges you face in your industry. Whether a small or large business, BDS provides the same excellent service.
Flexible financing options
Printing equipment can be expensive. However, with the proper budget and a suitable print partner like BDS, you can upgrade your print environment at a fraction of the cost. Our two most popular financing options available to local businesses include our leasing and certified preowned equipment.
When you lease a wide format printer or any other equipment at BDS, we provide you with the most flexible payment and term plan that works for you. Leasing is an excellent option because we provide maintenance, supply replenishment, and service to your device should you run into any issues. We can even monitor your ink levels and replace them for you before they get dangerously low!
As for purchasing certified preowned equipment, BDS has created a system where used machines operate at their best functionality. We achieve this by putting our devices through a rigorous inspection process to ensure that they work at their best capabilities. Furthermore, we are certified resellers for the most popular printing technology brands, meaning our technicians are prepared to respond accordingly to any maintenance issues for your device.
Get started with BDS today!
Are you ready to take the next step and partner with a winning team? Request a quote today, and we will connect you with a BDS representative within the next 48 hours (about 2 days)! Our knowledgeable and expert team of service technicians and sales experts will go the extra mile to ensure you are satisfied with your partnership.
Please make use of our free resources from our Knowledge Base and blog for the latest tips and tricks for your office equipment. Do you prefer video format instead of written? Check out our YouTube channel for a visual manual for using office equipment.
Stay updated on the latest industry trends and news by following our Facebook, LinkedIn, and TikTok channels.