Businesses around the world require high-quality office equipment from reliable printer and copier companies to initiate growth and success in their business. When shopping for your next copiers and printers, we recommend you partner with a local dealer.
When you partner with a local printer and copier dealer, you receive individualized support on equipment from your favorite printer and copier brands like Kyocera, Canon, Ricoh, and Xerox. Plus, partnering locally means receiving quick and reliable service when needed.
Where can I find printer and copier companies near me?
Look no further than BDS, your premier local New England, and Florida print partner. At BDS, we offer a wide variety of office technology to help you adapt and grow your business in a highly digitalized world. We offer printer and copier leasing, managed print services, cloud and software solutions, and more solutions to help your business.
There are many perks BDS offers that you simply cannot beat anywhere else, including:
Our excellent preventative maintenance program
Custom-tailored equipment installation process
Complimentary training for the entire life of your equipment
Automated supplies fulfillment
Highly skilled and accredited factory-trained technicians
Stellar reputation for customer service
At BDS, we go the extra mile for our community and are more concerned with ensuring that you are satisfied with our office technology and solutions than making a sale.
Affordable office solutions tailored to your needs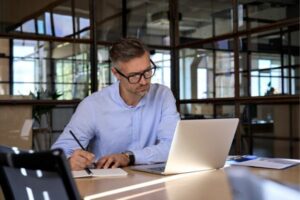 Speaking of affordability, BDS offers diverse payment options for your office equipment. Whether you are leasing a multifunction printer or copier or investing in our managed print services, we have affordable options and lease terms to ensure you do not exceed your budget.
Leasing is a popular budget option with BDS for multifunction devices, printers, and copiers, but did you also know that we provide certified pre-owned copiers and printers? Some businesses can be wary of investing in pre-owned equipment due to misconceptions that these machines do not run as well.
That misconception could not be farther from the truth. In fact, our pre-owned printers and copiers are certified, meaning our BDS factory-trained and certified technicians certify each multifunction printer and copier to ensure that they are running properly. To be sold, our printers, copiers, and multifunction devices need to pass rigorous testing and inspections to be certified, making them a secure and reliable option.
The best customer service in the business
With a Net Promoter Score (NPS) of 92.6, we have earned the right to name ourselves one of the best printer and copier dealers in the New England and Florida communities. Our score is significantly higher than the industry average, and we are committed to raising our standards even higher.
From the time you place a service call to the minute our service technicians are finished servicing your equipment, you will not be disappointed with the premium, individualized service you receive. Check out with one of our clients had to say about the service we provide:
"Technicians are absolutely excellent. I have worked with BDS over several years at both my current and previous places of employment, and BDS has by far the best technicians I have encountered. When they walk through the door, I breathe a sigh of relief, knowing they will not leave until the issue is resolved."
Click here to read more about how BDS helps achieve our client's goals. If you are ready to make the jump to partner with an all-star team of winners, request a quote today to get started.
Did you know we are on Facebook, LinkedIn, YouTube, and as of recent, TikTok? Be sure to like, share, and follow our channels for the latest content and to spread the word about BDS! For tips and tricks on your office technology, be sure to regularly check out our blog and knowledge base.