BDS has a copier leasing office close to Worcester, MA, that offers an excellent selection of copiers, printers, and multifunction machines. Our company can help you find the right office printing equipment for your organization, whether you are looking for a copier machine for sale or lease in Worcester, Massachusetts.
Whatever your print needs, we can help you, whether you want to lease or purchase a business printer.
Multifunction Copier Leasing Benefits
Copier leases can be deducted for tax purposes by Worcester businesses.
Adapt your Worcester printing equipment to your business's needs as it grows.
Flexible leasing options allow you to estimate future costs.
Customer service that goes beyond your expectations.
There is a finance option for every budget.
You can rely on us for maintenance and print support.
A managed print service can be incorporated into your lease.
Your Printing Worcester Partners
Worcester, MA, offers many top-of-the-line copiers, such as Canons, Kyoceras, Xeroxes, Ricoh, HP, and Sharp. Our ability to provide you with a copier solution that meets all your business needs results from being an authorized dealer for multiple product lines.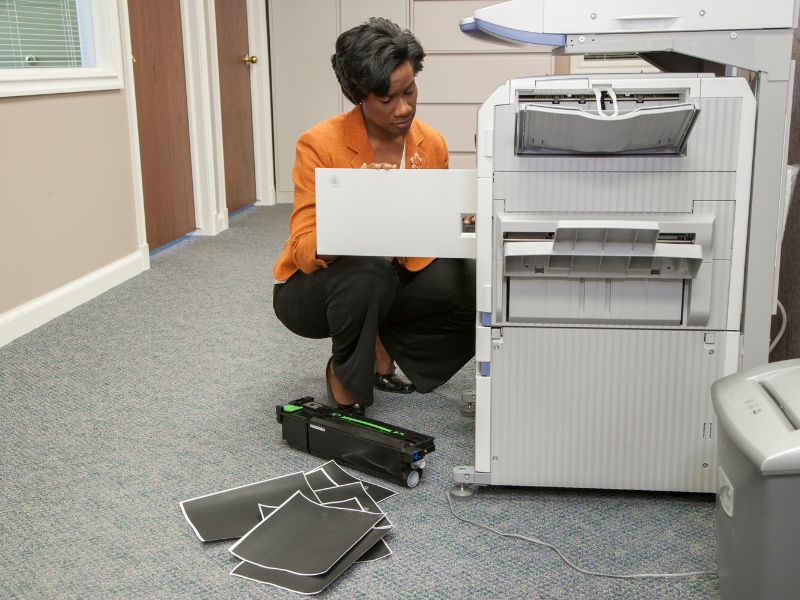 Printers Worcester, MA:
With our affordable copier services in the Worcester area, we provide various sophisticated document management solutions. Get to know our major brands, including:
Kyocera Printer Leasing in MA

As part of the Kyocera Business line, TASKalfa and ECOSYS manufacture printers, copiers, and multifunction machines.

Ricoh MA Printer Leasing Company

Ricoh's Intelligent Multifunction series (IM Series) transforms office printing with integrated hardware and software for modern workplaces.

Xerox Print Leasing company in Massachusetts

With ease of use and high-performance levels, Xerox multifunction copier printers provide quality printouts and ease of use.

Canon Printer Leasing options for MA Businesses

These Canon printing machines are ideal for business use, including printing, copying, faxing, scanning, and distributing large documents.
Copier/Printer Lease Buyouts for New Customers in Worcester
If you need a new or upgraded copier, our team of experts can find you an accurate buyout quote from your current lender and vendor. You can rely on us as your advocate and trusted Massachusetts printing partner to help you replace your outdated copier with the right-sized machine.
Print Leasing for Small, Medium, and Enterprise Businesses in Worcester
With our competitive rates in Worcester, businesses of all sizes can rely on us. Multifunctional copiers can benefit small, medium, and large enterprises of all sizes.
Options for Leasing Copiers and Printers
Many copier/printer lease options include black and white, color, desk-top, and multifunctional copiers.
Black & White Print Machines

The efficiency and speed of black-and-white printers are essential to many businesses. Overall, they are affordable, fast, and low-cost.

This type of printer is ideal for businesses that only frequently print in color. It is the perfect solution for companies looking for a high-performance black-and-white printer.

Color Multifunction Printer (MFP)

The use of color printers makes charts and diagrams stand out among black-and-white paragraphs. These machines can also print high-resolution pictures, advertisements, and brochures. With our color printers, large-page printing is fast and high-resolution.

Office Printers & Specialty Machines

We offer multifunction printers in black and white and color, as well as standard office printers, postage meters, and high-production printers.
Lease Certified Pre-Owned Copy Machines in Worcester
Almost new copiers at a lower upfront or lease cost! A certified pre-owned off-lease device that performs and looks just like new. Our Worcester area warehouse stocks these machines in limited supply.
We can help you lease a printer or copier for your Massachusetts office.
Many industries appreciate BDS's high level of service throughout Massachusetts, and we prioritize customer satisfaction. We provide a comprehensive portfolio of office technology solutions to support local Worcester, MA, businesses. We are the #1 choice for printing companies in Worcester.