If you regularly print a high volume of documents that require superior image quality, consider investing in production printers with BDS. Production printers can help your business reap many benefits, and image quality is one of the strongest highlights. Local businesses are searching for a printer to create quality prints at a fraction of the cost.
That is where BDS comes in; We offer a variety of production printers and affordable finance options for local New England and Florida businesses. We consistently provide free resources on our knowledge base and blog for businesses looking to optimize their printing technology. Before investing in your next production printer with BDS, lets take a closer look at the image quality of these multifaceted machines.
Superior image quality at the highest speeds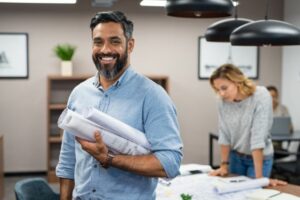 There is a myth about printers that implies higher speeds equal lower quality. We can confidently assure you that this is not always the case, especially regarding production printers. We find it essential to highlight this because many businesses need help with conflicting information on printing technology. If in doubt, contact a BDS representative with any questions regarding your office equipment.
Production printers are printing devices that deliver equal speed and quality. Even if you are looking for a more affordable production printer, you still can expect print speeds up to 80 ppm for color or 125 for black. For context, these numbers reference the lower end of the scale, meaning you can only go up in speed from here.
What is more impressive about the quality of these printers is how easily transferrable they are to various materials. Of the many materials used to print, the following are the most popular for production printers:
Vinyl
Cardstock
Mixed media
Linen
Vellum
A sustainable printing device
When investing in a production printer, you invest in a device built to last you a long time. These devices are designed to withstand wear and tear, and when performing regular maintenance, these machines can work at optimal levels for an exceptionally long time. We cannot stress enough about the importance of regular printer maintenance.
In our experience, many printing problems businesses run into can easily be avoided with regular maintenance. When you stay on schedule, it is much easier to prevent minor issues before they become more serious problems.
Aside from preventing malfunctions with your printer, regular maintenance can also help maintain superior image quality. For instance, if you are experiencing smudging on your print jobs, this can indicate that your ink levels may be low or incompatible with the model of your device! These inconveniences can cause ramifications for your print quality that would otherwise be easily avoidable.
BDS can set you up with a maintenance and service schedule that works for you! Whether you need assistance monitoring ink and toner levels or fixing a paper jam, we are here to help!
Invest in your next production printer with BDS!
As your local print partner, BDS is committed to providing high-quality printing solutions and equipment to local New England and Florida businesses at affordable finance options. If you have a set budget in mind for what your business is willing to spend, request a quote today, and we will work with you to customize the best solutions for your office at an affordable price.
We continuously deliver high-quality customer service and assure you that our technicians and sales experts go the extra mile. Follow our Facebook, LinkedIn, YouTube, and TikTok channels to witness the impact of our service in real-time.