If you are curious about how A4 printers or using the A4 printer function on your computer will elevate your business, you have come to the right place. A4 is a popular term used in the copier and printer industry. It refers to a printer's paper size configured through your computer's print settings.
For reference, A4 paper is closer to 8.27 x 11.69 inches. Although there is a slight difference between this and the standard paper size of 8.5 x 11 inches, they are the same. However, when you print regularly from most printers without configuring your printer size, print jobs are typically formatted to fit an 8.5" x 11" piece of paper, which may also be called letter size.
If A4 paper size is so close to the standard paper size, why does it matter? The A4 printing option creates a sense of uniformity among all documents, as it is most comparable to the exact standard size possible. Furthermore, because the default printer paper size on most printers is different from the A4 paper size, you may not receive the results you are looking for.
There is also a cultural aspect as to why the terminology and sizing guides differ. Different countries use different metric systems, which makes maintaining a consistent standard paper size worldwide difficult. A4 printing size helps remedy that issue by creating uniformity for business professionals sharing documents internationally.
Although this may seem confusing, things will clear up as we progress further into who this paper size is best suited for. Although A4 does refer to paper size, it is not the only thing it indicates.
A4 printer
A4 also refers to a specific type of printer designed to assist with printing in A4 mode. In other words, A4 printers are standard printers programmed to handle print jobs requiring A4 and letter-sized paper or smaller. Although we use the word standard to describe this printer, we merely refer to the paper size capabilities. These printers can still add innovative technology and features like scanners, Bluetooth connectivity, and more.
The main thing to remember with this printer is that if you have large format printing needs or need more advanced printing technology to perform your printing, there may be better devices for you. Other printing devices available, compatible with both home and office, are much more beneficial. However, this is perfect for you if you have small-volume printing needs.
When will I need to use A4 printing?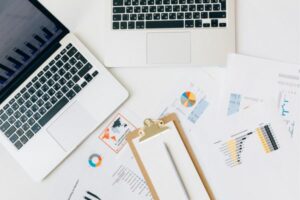 A4 printing is the paper size perfect for school reports, financial documents, flyers, letterheads, and more. Most documents shared in a business or professional setting can be printed and shared with this paper size guideline.
A4 printing can provide many benefits to businesses, including:
Uniformity in document sharing internationally
It takes up less space in storage/desk
Easy to print
Durable
If you regularly share and print documents with international business professionals, setting your printer mode at A4 will ensure that the documents you are sharing read the same. A4 is a smaller paper size, meaning these documents should only take up a little space in your storage cabinets or desk!
Because of the accessibility of this printing option, it is possible to print in this mode from any device anywhere. Although an A4 printer is optimal for printing documents in A4, it is not necessary. Luckily, A4 is available on most printers, so if you invest in a larger or more advanced printer, you can still achieve your A4 paper size.
Finally, the A4 paper size is quite durable, which makes it a perfect option for business professionals. This paper is resilient whether you experience coffee spills or regular wear and tear.
Let BDS find the right paper size and printer for you
Do you still need help deciding whether the A4 paper size suits you? BDS can help you find the best printer and paper size for your business needs. Whether you are an engineering or architect professional with large-format printing needs or a small business, we are here to help.
Request a quote today, and we will connect you with a BDS expert within the next 48 hours (about 2 days). Follow our LinkedIn, YouTube, Facebook, and TikTok channels to stay updated on the latest industry news and trends.