As the most popular Multifunction printer, the A4 printer print copy and scans on paper 8.27 X 11.69 inches, similar to 8.5 inches by 11 inches for US letter-sized paper. An A4 printer can efficiently print letters or smaller paper sizes, such as postcards and envelopes.
It can be overwhelming to choose from the many A3 and A4 printers available on the market when leasing or purchasing an A4 copier or multifunction printer (MFP). In most homes or offices, you will find that A4 printing is the most popular because it can print documents of typical letter sizes. Also, the consumables used with this printer, like paper and ink, are commonly found. A4 printer prices can range anywhere from $100 to $1000's depending on the functionality and features.
Need to print larger documents at higher speeds? View our first article in this series on A3 printing. A3 printers can print, copy and scan at higher pages per minute. 
Do A4 Printers Print Legal Size?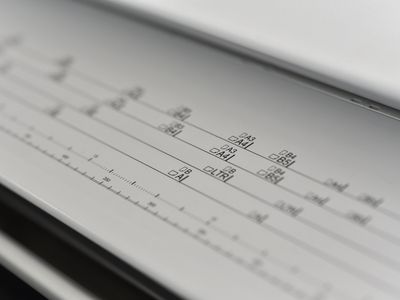 Will my A4 pages print correctly on US 8.5 x 11″ paper?
Do you need legal-size prints for a unique project?
A4-sized paper is different from the default printer paper, but it's very close in size. Most printing devices can print legal-sized paper. Before printing legal-sized documents, it is essential to consult your printer's manual because some printers require special paper trays or settings.
Why Isn't My Printer Printing letter Legal Size?
Changing the paper size settings in the printer's driver software will allow you to print legal-sized copies. To do this, select the 'Paper Size' tab from the printer's driver software and select the legal-sized paper option.
To print legal-sized documents, you may need to adjust your printer settings. The Windows Devices and Printers interface lets you change the size of a document. If you want to ensure the best possible results, we recommend using the Legal size paper from the printer's tray and then copying it using the Document feeder.
How Does An A4 Printer Benefit Your Business?
A wide range of A4 multifunction printers are available in color or monochrome to meet any office's needs. A4 printers have become almost "personal" printers in remote work-from-home offices because they are smaller in size and require no extra considerations such as electrical. Your office will no longer have to run to staples, office max, or other print shops to print documents with an A4 printer.
Your Workplace Needs A4 MFPs
Let's walk through a checklist for your office to find the right A4 multifunction printer for your budget and needs.
Printer Functionality: Desktop printers are ideal if you only need to print. Multifunction/all-in-one printers are perfect if you need to copy, scan, fax or have mobile printing and cloud connectivity capabilities.
Print Experience: Mobile printing and significant touchscreen functionality provide the ultimate user experience on your multifunction device.
A4 Print Volume: A4 printers can print up to 30K pages per month, which is the most crucial factor when choosing which machine to buy.
Print Speed: A4 Printers range from 30 to 65 pages per minute, depending on the model.
Printer Sizes: Depending on your budget, space, and team, you can find A4 compact printers that fit on desks and freestanding printers with a larger footprint
Advantages And Disadvantages Of A4 Printers
Multifunction printers (MFPs) in the A4 format offer several advantages to your business. Both features and functionality are valuable, but so are the financial benefits.
A4 Advantages
Pricing: An A4 MFP costs approximately half as much as an A3, allowing you to invest more in your business.
Space: The A4 MFP requires half as much space as the A3 unit, so small businesses, home offices, and small teams may find it easier to accommodate.
Consumables available locally at your print shop include paper, ink, and other items.
A4 Disadvantages
If you need advanced finishing options such as punching, stapling, or other finishing options, look for an A3 printer.
In addition to A4 and US/letter sizes, A4 printers cannot print on larger sizes.
A4 devices often have slow dual-scanning capabilities, which require the machine to flip a document to scan both sides.
Does Your Business Need An A4 Printer?
There's a reason that A4 is the default paper size, and A4 is the most common size for business documents, reports, fliers, menus, and signs.
To determine which multifunction device suits you, you must consider your anticipated page volume, budget, and work environment. We have over three million printers, including pre-certified used printer copiers. If you need assistance, contact us to help with your office technology.