Commercial Printing Machines for Sale or Lease
We can help you find the right commercial printer to expand your office's high-volume printing capacity or reduce business costs in the long run.
Print, copy, scan, and fax with high-performance commercial printing machines made for busy offices.
The high-performance commercial printer is a robust multifunctional device with high input capacity and low operation costs. High-volume commercial printers reduce printing
costs
per page, increase workplace productivity and streamline print jobs for small and enterprise businesses.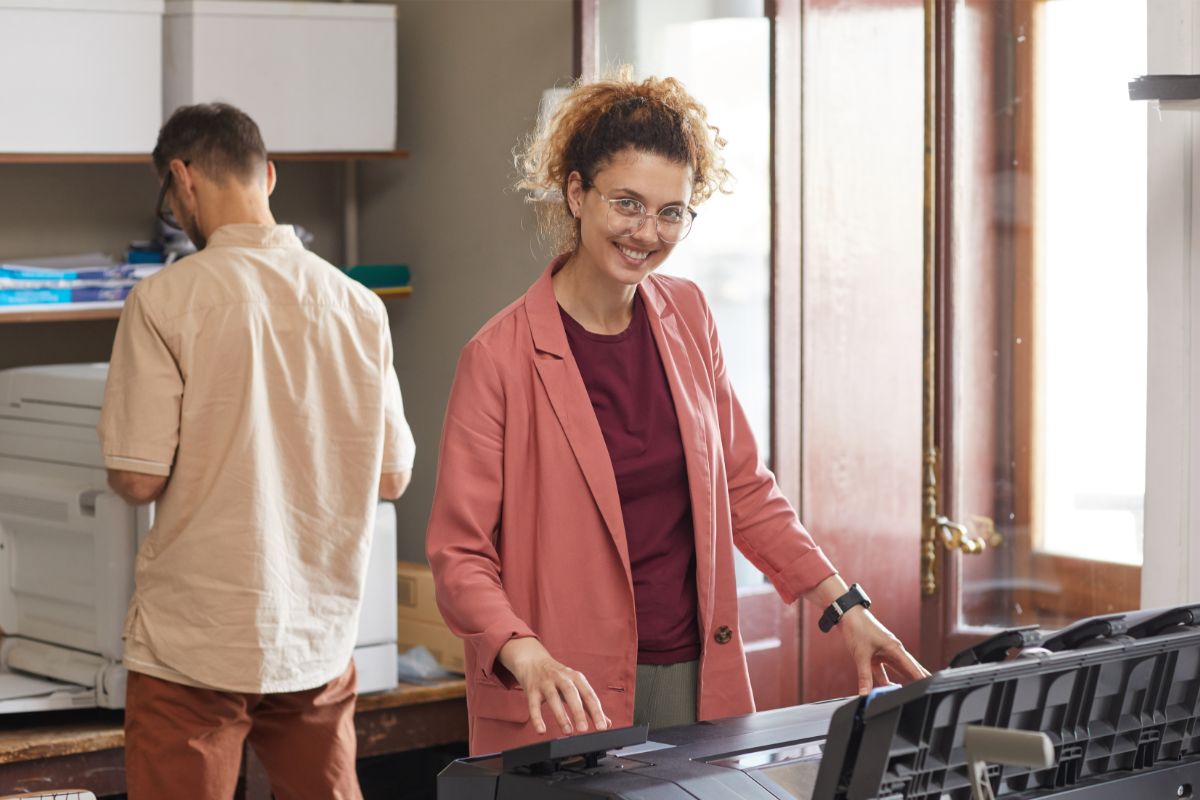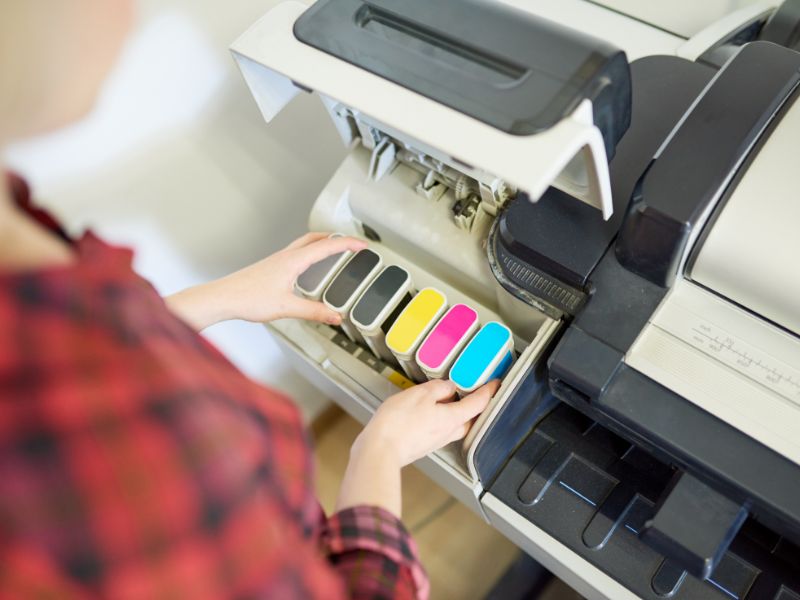 Maintain the flow of information with commercial office printers.
There is a growing demand for improved process efficiencies, better business decisions, and a more secure print workplace than ever before.
Your business can benefit from more intelligent printing solutions with a commercial professional printing machine. Touchscreen interfaces on commercial printing presses let you quickly and intuitively perform printing, scanning, and copying tasks.
We can help you move your business forward with the commercial printing solution that's right for your business. Our multifunction copier printer systems and all-in-one printers take on your toughest challenges.
High-Quality Printer Benefits
Multifunction Copiers meet your workplace needs with outstanding durability, vivid colors, reliable performance, lower cost-per-page than color laser printers, and high-volume printing. Leasing or purchasing a commercial printing has several office benefits:

Printing Cost-Effectively
Commercial printing is a cost-effective solution for businesses needing to print large quantities of materials. The upfront cost of the equipment and supplies is offset by the volume discounts that are available from commercial printers.

High-Quality Digital Printing
General Commercial print produce high-quality colors and prints at high speeds using state-of-the-art equipment and techniques. This makes prints free of defects and blemishes.

Getting the Job Done Quickly

Commercial printers can print large quantities of materials quickly. Using advanced printing machines enables them to accomplish this. It allows you to get your materials printed quickly and efficiently.

Custom Print Finishing Options

The print finishing options offered by commercial printers allow you to create prints tailored to your brand. You can choose from a variety of paper stocks, finishes, and binding options.
Why Choose Us for Your Commercial Business Printing Needs?
Your organization's success depends on productivity in today's fast-paced environment. Increased productivity enables your office to provide better services at a lower cost than your competitors.
With over 40 years of experience, BDS is New England's and Florida's leading business printer and copier provider. Our expertise allows us to provide your business with the most innovative and newest copying and printing solutions in New England and Florida. We enable you to focus on the things you do best: managing your business.
Production Printers with High Volumes and Capacities
We understand the requirements for
high-volume printing
. Our goal is to help in-house and commercial printers achieve their business goals. We offer several affordable purchase options in addition to flexible lease options.
Printers that are Certified Used Pre-Owned
Are you on a budget? With our high-quality service and financing terms tailored to your financial needs, you can purchase or lease
previously owned
equipment at an attractive price.
Professional Printing Machine Resources