A4 paper refers to a printer's paper page size. This standard paper size is most commonly used by various professionals working in finance, education, and more. A4 paper size is categorized by the iso 216 standard paper size. This printing size is easy, simple, and accessible, making it a perfect paper measurement for many businesses and organizations.
When you print with A4 paper, you can create uniformity between shared and printed documents. Say you have some staff working in Europe, and the rest of your team is based in the United States. Maintaining an international standard of paper size minimizes the risk of staff formatting papers incorrectly.
As we know, paper size is important because the wrong size can ruin your document. For instance, if working in Architectural design, you will not find much use with A4 printer paper since you require a larger size for your detailed blueprints. This shows that although A4 paper is a universal printing solution for most businesses and industries, this is not the case for all.
What documents can I print with A4 paper?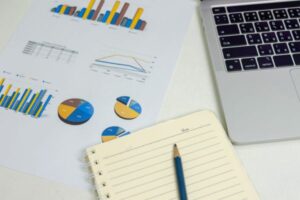 Various items can be printed using A4 printer paper. This is because A4 is closely aligned with most businesses' standard paper sizes. The following items are some of the most popular documents printed using this type of paper:
Business documents, including charts and graphs
School reports
Flyers
Letterheads
Door signs
As you can see, each of these items varies, and that is one of the strengths of printing with this type of printer paper! It is truly a versatile printing option for most businesses! A4 paper size is compatible with A4 printers. As you can imagine, A4 printers print primarily A4 paper size. In fact, most traditional printers available on the market can print A4 printer paper size.
This is great because printing in A4 is accessible to businesses and everyday people alike. Similarly, some printers are large industrial and cost way more than you would spend on a traditional A4 printer. When you opt for printing with an A4 printer for your business documents, you can save money that you would otherwise waste on an unnecessary device.
Optimize A4 printing by taking control of your print environment
Many businesses want to know how to optimize A4 printing best. The best first step to optimize your print environment is to take inventory. What we mean by inventory is adequately assessing the needs and frequencies from which you print in your office. When upgrading your print environment, the ultimate goal is to create a print environment that adds value to your daily operation, not more of a hassle.
Although that fancy and large industrial printer might look nice in your office environment, assessing whether you need it is essential. Especially if you want to print with A4 paper size, considering that this paper size is only designed for smaller and traditional printers.
After you assess your print environment and decide that A4 printing suits you, it is time to invest in your next A4 printer! Picking the suitable printer model and brand is an important choice, as not all printers are created the same. For instance, if you want a simple printer that will print your A4 prints with no added features, there are models available.
In contrast, if you want a traditional printer with added features to keep you up to speed in today's digital landscape, you can opt for one with Bluetooth and additional features. The choice is yours, and BDS is here to help you make the best decision for your office environment. With our help, you will be on the road to printing your business documents in no time.
You can trust BDS for your A4 printing needs
With over 40+ years of experience serving local New England and Florida businesses, BDS is the best in our class. We provide expert, customizable solutions to businesses looking to change to their office environment. If you are ready to invest in A4 printing but need some guidance along the way, request a quote today, and BDS will get you started with the best printer for your A4 printing needs. It is that simple!
Follow us on our Facebook, LinkedIn, TikTok, and YouTube pages for the latest industry news and trends.