Printers, copiers, multifunction devices, fax machines, and more! BDS, has you covered with our high-quality office equipment ready to assist with your digital printing needs. However, sometimes businesses require a bit more from their local print partner. One of the top local searches is "printing services Boston, MA," indicating a need for more than printers and copiers.
What exactly are printing services?
Printing services refer to any printing-related office solution to help create a better, faster, and more efficient print environment. Given the nature of the definition, printers and copiers can be considered a part of a printing service package from a local printer partner like BDS.
However, when we refer to printing services, we usually refer to an online platform or system to help with your digital printing needs. With more businesses adopting hybrid and work-from-home business models, the need for digital printing solutions is bigger than ever. That is where printing services come into play, with a diverse set of options available to businesses dependent on individual needs.
Soon, we will explore more of these services offered to businesses, but it is important to remember that not all printing services are created equally. What we mean by that is that one type of printing service may work wonderfully for a particular business but not work as well for yours. This is why we strongly recommend you conduct a print analysis of your environment to determine your needs.
If you need help conducting this process, your local Boston printing partner BDS is happy to help with your print analysis needs. We have an all-star team of the top service technicians in the Boston area, ready to assist you with your printing needs.
How do I determine what printing services are right for me?
As we mentioned prior, determining the best printing service for your business is going to rely on a few factors, including:
Size of business
Volume of print
Industry standards
When considering the size of your business, remember that some printing services may elevate your business to new heights depending on the size. For instance, if you run a small business, it may not be the best choice to invest in a robust printing service with high-level capabilities due to the printing service not matching your demand. This can also cost you a significant amount of money overall, especially if you are not finding full use of the services.
Next, consider the volume you will be printing, scanning, or sharing documents. If you have high-volume printing needs, use a comprehensive printing service to address them. If you have low-volume printing needs, you could save money by investing in a more economical printing service that will meet your needs.
When we refer to industry reputation, we refer to the printing and office standards by which your business operates. For example, if you work in Finance, you may spend a lot of time printing and sharing files with confidential information, indicating that you need a printing service focusing primarily on data protection. If, for some reason, you are unsure about the standards of your industry, check out our industries page, where we show how we can help a diverse set of professionals.
These are only a few options worth considering, and far from all. If you need more assistance figuring out your printing needs, BDS is here to help.
What type of printing services are available?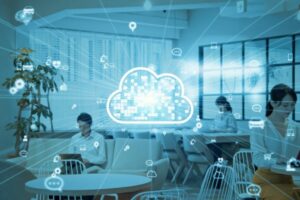 Once you have determined the printing requirements for your office, you can get started on finding the best printing services for you! Some of the most popular printing services BDS offers to local Boston professionals include:
Managed Print Services
Cloud & Software Solutions
Document Management Services
Managed Print Services:
Managed print services ensure that your print environment is proactively managed and helps you gain better control over the cost of spending in your print environment. This is one of our most popular local services, as it helps protect your printer investment overall by increasing efficiency and closely monitoring printing activity to catch issues before they become even bigger problems.
Investing in BDS managed print services will provide you with:
Better cost control
Enhanced security
Data protection
Maintenance and Supply Management
Cloud & Software Solutions:
Another popular printing service we offer is our cloud & software solutions which help you better manage business workflows and work across multiple environments and locations. This printing service is perfect for remote and hybrid work environments due to the ease of sharing documents and printing from the cloud.
With BDS cloud & software solutions, you can expect:
Secure cloud printing
Cost-reduction
Scalability
Remote/hybrid friendly
Document Management Solutions:
BDS document management solutions help businesses manage their documents with a focus on boosting productivity and maintaining security over documents. Whether you are working remotely, hybrid, or in-person, this service will benefit all offices that have moved digitally. Document management solutions can help with your business printing needs by helping you:
Store documents electronically
Easily share documents digitally
Scan or capture documents
Improve security
Boost productivity
Partner with BDS for your local Boston printing services
Are you ready to improve your print jobs and print environment? If so, request a consultation with BDS, and we will connect you with someone from the team within 48 hours. We pride ourselves on providing the best customer service in the Boston area and go the extra mile to ensure you are happy with your investment.
Stay up to date on the latest industry news and trends on our Facebook, LinkedIn, TikTok, and YouTube channels. Be sure to check out our blog and knowledge base for new tips and tricks for your office equipment.