Our high-quality service and tailored financing terms make it possible for you to purchase or lease used Kyocera printers at a great price.
Our Certified used Kyocera devices undergo a meticulous evaluation process, ensuring low usage and excellent condition.
When you choose a BDS Certified used Kyocera printer copier, you benefit from our comprehensive guarantee, which covers every aspect of your purchase. We stand behind the quality and reliability of our certified devices, giving you peace of mind and confidence in your investment.
Purchasing a used Kyocera printer from a certified dealer can offer several advantages:

One of the primary advantages is the cost savings compared to brand-new Kyocera printers. Pre-owned certified printers are typically available at a significantly lower price, saving you considerable money without compromising quality.

A platinum-authorized Kyocera dealer, our used Kyocera printers are always inspected regularly by a certified technician. Doing this means that the printers will be inspected for any potential problems, cleaned, and restored to working order. Certified dealers ensure that each device you purchase has been evaluated by a professional and meets specific quality standards.

Environmental Sustainability:
Opting for a used Kyocera printer promotes environmental sustainability by extending the device's lifecycle. By giving a printer a second life, you contribute to reducing electronic waste and minimizing the environmental impact associated with manufacturing new equipment.

Our pre-owned Kyocera printers have extended warranties, providing peace of mind and protection against potential issues. Additionally, as authorized Kyocera dealers, we offer support and assistance, ensuring technical help if needed.
Platinum Kyocera Dealer
We are proud to be a
Platinum Kyocera Dealer
at BDS, a company with extensive knowledge and expertise in Kyocera's products, solutions, and technologies.
As Kyocera certified and trained professionals, we can provide expert advice and guidance to help you find the right Kyocera copier printer product.
Kyocera Copier Models
No matter the size or nature of your business, Kyocera offers a diverse range of
copier models
designed to cater to your specific requirements. Whether you run a small office, a busy workgroup, or a high-volume production facility, Kyocera has the perfect copier model to meet your unique needs.
Kyocera Commercial printers
Kyocera's commercial printers are engineered for reliable and efficient operation in demanding print environments. These printers are designed to handle large print volumes with consistent speed and quality. You can rely on them to deliver fast, high-quality prints, ensuring smooth workflow and meeting tight deadlines.
Our Used Kyocera Printer Inspection and Certification Process
Our specially trained technicians rigorously tested and examined pre-owned Kyocera machines to ensure reliability, quality, and customer satisfaction.
STEP ONE: Kyocera Device History
The meter and history are verified during the copier inspection, and the owner's manual and drivers are assembled. Data is erased when Kyocera multifunction equipment is reset to factory defaults.
STEP TWO: Kyocera Copier's Frame and Performance
Toners and drums from Kyocera are tested to ensure they perform at their best. Consumables that are depleted will be replaced.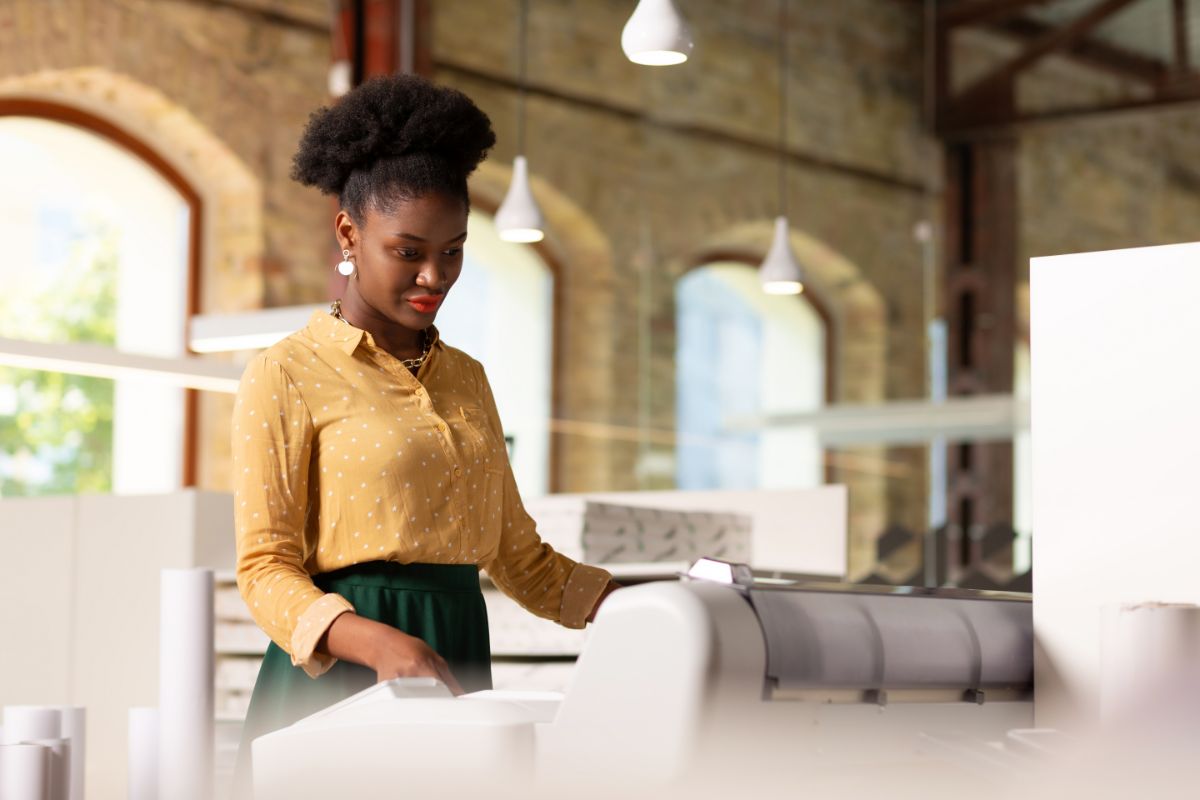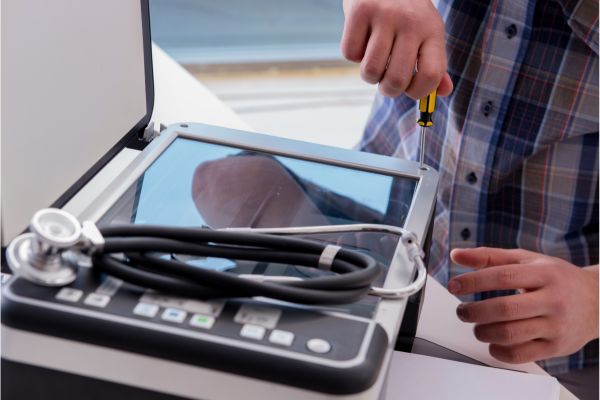 STEP THREE: Operation Checks
We calibrate direction feeds, feeders, staplers, and punches, replace feed/separation units, clean clutches, and test motors for Kyocera products. Assemblies, parts, and the chassis are pressure-cleaned.
STEP FOUR: Used Kyocera Printer's Electrical
Make sure the copier's electrical system is functioning properly. Check all components, harnesses, and electrical connectors for damage.
STEP FIVE: Operation Checks
We calibrate direction feeds, feeders, staplers, and punches, replace feed/separation units, clean clutches, and test motors for Kyocera machines. Assemblies, parts, and the chassis are pressure-cleaned.
Ready to get started? Get a Quote
By choosing Kyocera, you gain access to a comprehensive range of printing solutions tailored to your business needs. Our document management and print solutions extend beyond Kyocera products.
Businesses have unique needs, and we work closely with you to find a solution that optimizes your document workflow, enhances productivity, and reduces costs. Our expertise extends beyond hardware to encompass software integration and managed print services.