Automating print workflows will increase an organization's productivity and efficiency in accepting, processing, and communicating print orders. This can result in significant cost savings.
Automation also eliminates the risk of human error and enables organizations to keep track of their orders, inventory, and customer information easily. It also helps automate tedious tasks such as document tracking, job scheduling, and job management. The software also offers cost-saving features such as automatic cost calculations and print job management.
This helps organizations to improve customer service, increase customer satisfaction, and, increase profits.
How do businesses benefit from print automation workflows?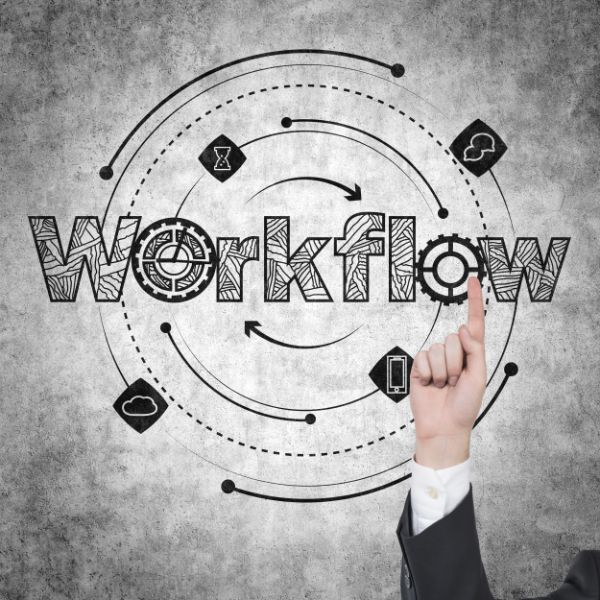 Be more responsive to customers

Order, communicate, and deliver prints faster with automation. An automation process can also improve customer engagement and loyalty by providing better customer service.

Streamline workflows with customized print

Automated workflows ensure print jobs run quickly and consistently to reduce errors. Invest in quality automation tools and equipment to streamline the printing process. Monitor and adjust settings to maximize efficiency.

Production Workflows

Automation allows for touchless prepress, dashboard-based job control, and easy reporting while reducing manual data entry. Automation also streamlines the production process, resulting in higher production efficiency and faster turnaround times.

No more waiting, faster approval

In the print industry, changes, edits, and errors will always occur, and businesses that can react quickly to them will be more productive and more successful.

Reduce Errors

Could you imagine working with a system automatically detecting and correcting errors without your knowledge? Any issues that arise before printing can be altered or flagged immediately with automation software. Automation software can also help to ensure accuracy and consistency across documents. This can help reduce the likelihood of costly mistakes and save time for employees.

Print security in the cloud

Secure and reliable print workflows can be automated with cloud technology. Protect your critical assets and combat cyber threats seamlessly. Leverage built-in AI to monitor your systems and keep your data secure. Get peace of mind knowing your business is protected from cyber threats.

Reduce print production inefficiencies

Maximize your profits by reducing print waste, optimizing ink usage, and ensuring customer loyalty by consistently applying color across presses and locations. Easy-to-understand and easy-to-use process controls are essential. Create a reliable color workflow to ensure consistency and accuracy.
Analyzing your workflows is crucial before considering any technical aspects, such as which devices you use and how often they print. There are many variables to consider, including how often employees print, what they print, and which devices they use most often. This analysis step is crucial to automate since it identifies bottlenecks and roadblocks.
How do you find the right print management software for your business?
Print workflow software is available from several companies. The workflow system makes printing easy and profitable. The system can be fully customized to meet your needs today and adapt to your business as it grows.
Print management software comes in many forms, with different costs, applicability, and reliability characteristics. What are the most effective ones for you and your business?
Compare features and prices across different solutions to identify the right one for your needs. Analyze each vendor's customer support and read reviews to ensure a reliable solution. Finally, test the software before purchasing to ensure it meets your requirements. BDS can help with finding the best software to fit your needs.