Despite their importance, many companies have minimal visibility into their printing and document processes. Gone are the days when companies operated only by paper documents.
Businesses generate a great deal of data, and choosing a Document Management system that is reliable and scalable is key to automating workflows and streamlining scanning/capturing, storing, sharing, and retrieving data at a high level of security. With a document management system installed on your printer fleet, you can efficiently manage the content of your source documents and consistently deliver them.
We outline integrated document management capabilities with your multifunction printer (MFP) below.
Scan or Capture Documents
All your business documents can be scanned or captured to be accessed anytime, anywhere from your computer. Several scanning options are available with your MFP. In your secure Account, you can consolidate both paper and electronic documents. Do you need help scanning to email? See our article on SMTP settings.
Store Documents
You can store and manage electronic documents and files using your Account. The documents can then be indexed appropriately and automatically stored, making them easy to search and retrieve. This is made possible by a bar code sheet that can be applied to the documents.
Easily Share Documents
Document management services can provide powerful collaboration tools, including group sharing, to help you work effectively with remote clients and employees.
Retrieve Your Documents
An integrated document management system enables all your files to reside in one secure repository, meaning you have fewer interruptions and no more waiting for files. Get access to your files wherever you are.
Document Management Security
By integrating document management services, you can ensure that only authorized personnel will see your proprietary information. Along with setting up usernames and passwords, you can easily track users, the information they have viewed, and when they have accessed your system. Document Management Solutions can control workflows, permissions, backups, and version controls.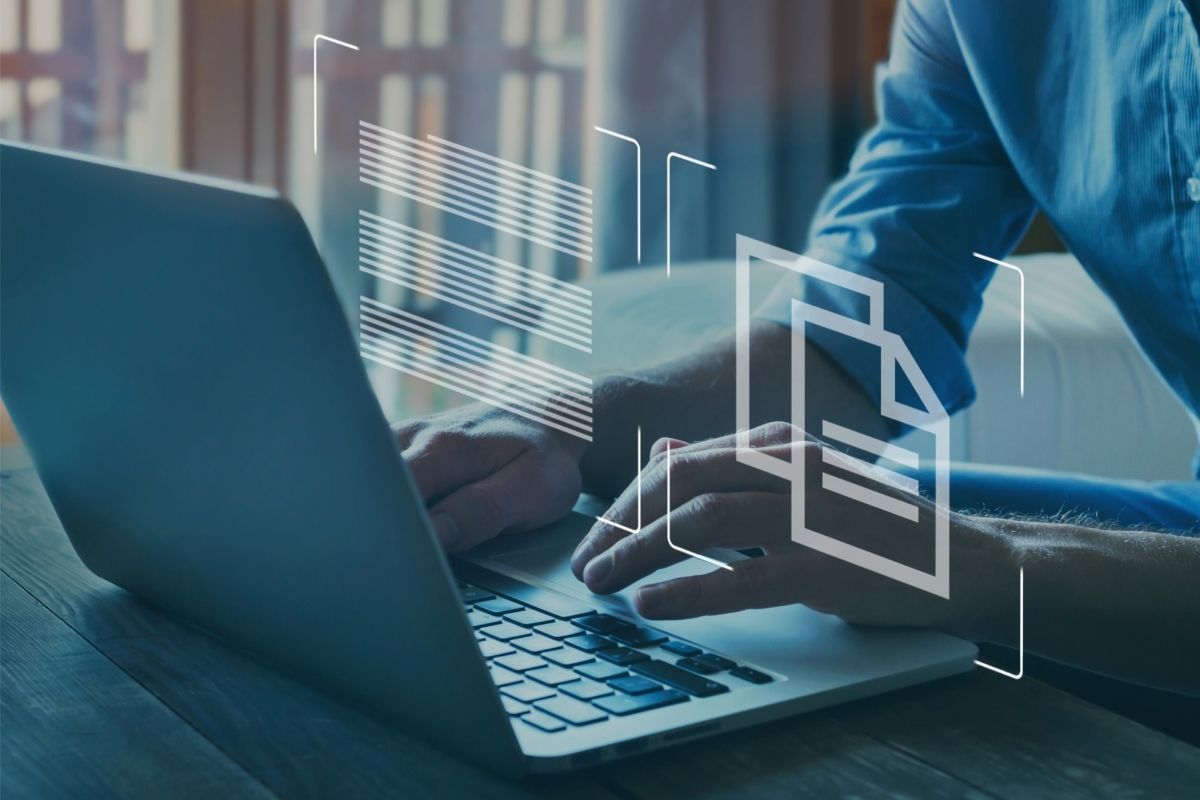 Would a Document Management System benefit your company? Here are some advantages:
Simplify your business processes
Improve productivity at work or home
Secure documents with industry-standard features
Lower costs and improve budgeting by reducing paper usage
Enhance business agility
Implement print governance
Some multifunction copier manufacturers sell or provide document management software integrated into their products.  Our list includes a selection of document management resources from top multifunction copier manufacturers.
Ricoh Document Management Resources
Canon Document Management Resources
Kyocera Document Management Resources
HP Document Management Resources
Sharp Document Management Resources
Xerox Document Management Resources
BDS can help your business set up Document Management software for better control over printing and enforce your print policy. We specialize in finding the best document management software for you, whether you decide to use a cloud system or an on-premise system, we will walk you through the various options based on your budget and IT support needs. Contact our team today to get started.