Are you in the Boston area and looking for local print services? BDS is the leading Boston printing company in the area, with customer service and quick service being a hallmark of our success. There are a few reasons that we are successful in meeting your business needs that we will discuss below.
Location, location, location
BDS is proud to be strategically located throughout New England, including Massachusetts, Rhode Island, and Connecticut. We are invested in serving our local communities and recognize the important role you, our partners, play in the success of our business.
BDS specializes in sales and services for our office equipment and services, including multifunction printers and copiers, wide-format printers and plotters, mailing equipment, and managed print services. We are committed to delivering a variety of high-quality options for our partners to choose from.
BDS stands for Boston Document Solutions, and we are strategically located in Marlborough, Massachusetts, and have partnered with businesses across Massachusetts with many of our clients in the greater Boston area.
Customer service when you need it
As a print partner with BDS, you deserve the highest quality of customer service that extends beyond the time of a sale, lease, or partnership. BDS has over 40 years of experience serving the Boston area, and the reason we continue to do so successfully is due to our impeccable reputation for stellar customer service.
Even better, we have the stats to show how well we perform with our partners. According to the Net Promoter score (NPS), a metric used in customer experience programs, BDS scored a stellar score of 92.6! The score is awarded based on the loyalty of customers to a company. We are also invested in increasing that score, which starts with you!
Furthermore, trust is a hallmark of our customer service approach. At BDS, you have access to leading industry experts at your fingertips to help you, whether with a sale, service, or basic inquiry. We pride ourselves on meeting customers where they are at. With BDS, you do not get the same old sales pitch, as we know that can be exhausting. Instead, we train our technicians and salespeople to listen and invest in providing you with the best partnering experience.
BDS also offers individualized support to help you acquire a printing option appropriate for meeting your business's unique challenges.
Cost-effective options
The cost of printing equipment and office solutions is costly. Even if investing in a printer that may have a low retail price, you can expect to add more money to your budget for maintaining equipment so that it can perform at the best of its ability.
Whether you are buying or leasing a printer or copier with BDS or investing in one of our managed print services, we provide cost-effective options to help fit high-quality services and equipment into your budget. For instance, when you lease a copier with BDS, you can choose flexible leasing options most appropriate for your budget.
Leasing can be split into two alternatives for businesses looking to partner with BDS. We offer short-term leasing, which allows you to avoid the long-term commitments to a machine or service, and then we have long-term commitments, which also have a buyout of your existing lease option. Again, what is most important to us is that you, our partner, are satisfied with the service and equipment you receive from BDS. If flexible lease options are necessary, BDS is committed to providing those options.
Service and Maintenance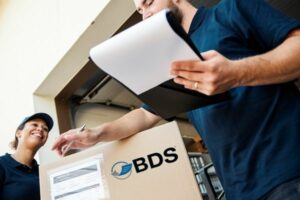 Printing equipment needs regular maintenance and servicing to perform at optimal levels. BDS utilizes the best training for service technicians to provide you with the best service. We can schedule a service visit for technicians to come to you and solve any issue you may be having with your equipment, including paper jams, scanning issues, and more!
Our service technicians are different, as we can confidently guarantee that by the time you fill out a request for a service, we can have a service technician on site in 2-3 hours' record time! The quicker we resolve issues you are experiencing, the faster you get your business back on track for success.
Are you ready to make the jump and partner with BDS for your local Boston printing services? Whether you need supplies, service or have general questions about your equipment, BDS is ready to help. Request a quote today!