Canon is one of, if not the most prominent, office equipment brands worldwide due to its stellar reputation for reliability and high-quality equipment. Whether you are looking for a new printer, copy machine, or multifunction device, BDS can help!
We are authorized resellers of Canon office products, which means our service technicians are certified and trained to provide maintenance and sell Canon equipment. As an authorized reseller of Canon office products, we provide security for our partners so they can reap the full benefits of Canon equipment while shopping at a discounted price with your local print partner.
Meet your business needs with Canon printer and copier machines
One of the greatest strengths of Canon as a brand that sets them apart from competitors is the variety of equipment and solutions they offer. You can invest in a wide range of Canon office equipment, including:
The variety is perfect for offices big and small, as the wide range of products available creates a solution for almost every type of business. At BDS, we offer all these products, including a complete line of multi-functional copiers and digital production systems in color and black and white.
Canon printers and copy machines will help optimize your business productivity with their multitude of printing, scanning, and faxing abilities. As your business grows and expands, you don't have to worry about your office equipment falling behind. Canon has garnered a stellar reputation for adapting to the advancement of technology in office spaces.
Partner with BDS for your next Canon office solution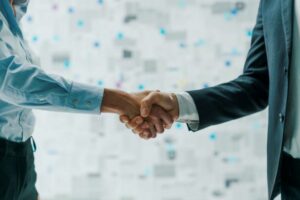 We can't stress enough how important it is to work with a local printer and copier dealer. When you partner with BDS for your office solutions, you receive the highest quality of service, flexible costs, and reliable industry experts that know your machines.
BDS can go the extra mile to create custom office and printing solutions to meet your business needs. When you partner with BDS for Canon office technology, we will develop a custom Canon configuration for your office to assess your printing needs adequately.
Our individualized process of finding the right printer, copy machine, or multifunction device includes helping you determine the correct model. With such a vast inventory of office technology, it can be overwhelming to determine which model or device is suitable for you. We take away that barrier by handling it completely.
All you need to do is let us assess your printing environment and let us know your long-term printing goals, and we will set you up with the best machine for you. At BDS, we value transparency in our business practices, from payment/leasing terms and finding the right equipment for you.
You will find that when you partner with BDS, you won't experience pushy salespeople pressuring you into investing in a machine that won't help you achieve your business goals. We would much rather have you satisfied with your partnership, so we go the extra mile to address your needs.
Lease a Canon office copy machine with BDS
One of the most popular partnerships we maintain with our loyal partners is our copier leasing programs. At BDS, our Canon copier leases are high-quality, reliable, cost-effective, and customizable, making them a dynamic print solution for large and small businesses alike.
Copier leasing services with BDS vary and include some of the following:
Canon copier lease with full service: Is the thought of replacing and sourcing supplies yourself daunting? You may consider outsourcing a third-party print partner to help with your supply needs. When you partner with BDS for full-service copier leases, you don't have to worry about ever running out of supplies because we handle it for you! Save money and time and minimize downtime with our full-service copier leases.
Flexible leasing options: The biggest benefit of leasing office equipment is the flexibility you receive in price, leasing terms, and ability to upgrade your equipment. We understand that as your business grows and expands, so do your printing needs. Our leases create flexibility for you to upgrade your equipment to the newest devices as you begin to grow. Furthermore, if you are interested in short-term copier leasing to avoid long-term commitments, we offer that too!
Print Security: Now is the best time to ensure you take every measure to protect your print environment from cyber security threats. We offer customizable security measures to address security needs that may be unique to your industry. We will assist you with installing, monitoring, and patching Canon devices on your network to maintain the security of your print data.
Lease a Canon Multifunction device: A favorite of BDS, Canon Multifunction devices help simplify end-user experience and technology management with their all-inclusive capabilities. These devices can print, copy, scan, and fax from the MFP interface, making it a knockout option for all offices. When you lease your MFP device with BDS, you receive all this power with low and flexible leasing terms, making it a popular option for our partners.
Get started on your Canon office equipment today
Are you ready to invest in your next Canon printer, copier, or multifunction device? If so, request a quote today, and we will connect you with a BDS sales expert to get you started on your next Canon office solution.
We regularly offer tips and tricks to help you with your office equipment on our blog and keep you up to date on industry news and trends on our Facebook, LinkedIn, TikTok, and YouTube channels. Join the conversation by following us today!