Healthcare professionals constantly exchange documents and information with patients, nurses, and doctors.
Managed IT services are imperative for any healthcare facility dealing with sensitive patient information. Healthcare organizations can use managed print IT services to improve patient care and streamline print processes and workflows, while remaining HIPPA compliant.
Managed service providers (MSPs) are a go-to solution in healthcare due to their operational benefits and cost savings. If you're unfamiliar with healthcare managed services, learn more about the benefits and challenges below.
What is a managed print provider in healthcare?
Facilities and other healthcare providers use healthcare MPS to manage their workforce-print-related services. The goal is to streamline all of these complex print processes into a single, manageable process. To keep patients safe and their information private, documents are frequently printed, scanned, and sent via document management systems.
By managing your printer fleet, a managed service provider (MSP) can provide the same level of support as your internal IT department.
The most advanced technology solutions tailored specifically to your business's needs are included in managed print services for healthcare. These services include 24/7 ink and supply monitoring, cloud services, and print security solutions. Reduce and monitor printing costs, minimize downtime, increase efficiency, and extend the life of your printer.
What are healthcare organizations' printing challenges?
Print infrastructure at healthcare organizations is often mismanaged and wasteful, creating significant challenges and burdens.
A waste of resources, such as toner, paper, and electricity, can result from not tracking usage, supplies, and print data.
Machine downtime and repairs can hamper business continuity.
Wasted paper, excess supplies, and constantly running machines harm sustainability.
Printer problems, maintenance, and supply changes overburden healthcare providers and administrators.
Non-monitored print environments compromise patient privacy and security.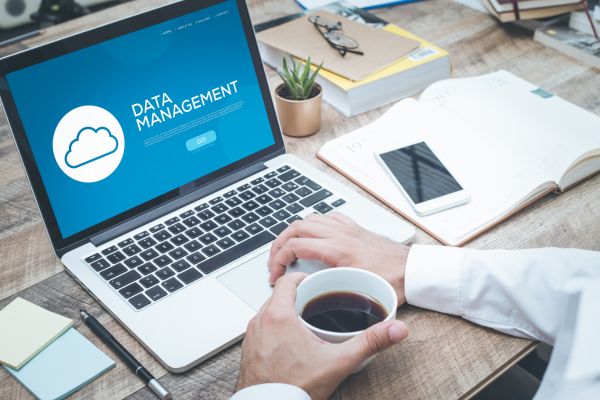 How does your healthcare organization benefit from managed print services?
HIPAA compliant

Implement cloud technology, digitize electronic health records (EHRs), and manage documents to safeguard protected health information (PHI). Maintaining a regular assessment of your document infrastructure to identify any gaps or vulnerabilities to ensure compliance.

Keep your data secure

Using MSPs, you can improve your security posture by assessing the security of your network and devices, identifying risks, and addressing them.

Reduce print costs and increase efficiency

Controlling costs is difficult without visibility into your entire fleet, but managing print infrastructure is essential. Frequent equipment failure interrupts work. Healthcare companies' Managed Print Services (MPS) ensure patient care is not disrupted by failure to create the necessary documents.

Streamline patient information

Having optimized your infrastructure and managing consumables efficiently, we look at ways you can maximize the potential of your output fleet to improve efficiency and productivity in your hospitals, clinics, and departments.

Access to Technical Support

The healthcare industry struggles to deal with printer problems, maintenance, and supply changes because of overburdened teams. With healthcare msp, you can access technical support and strategic consultation around the clock.
Healthcare providers can benefit from managed print services to streamline their faxing processes.
In the healthcare industry, managed print services encompass more than just printing. It includes managing the faxing of documents, which is still a crucial means of transmitting sensitive information for healthcare providers.
Despite the outdated reputation of faxing, healthcare professionals frequently use it for various tasks such as:
Relaying medical information to insurance companies
Sending prescriptions
Transmitting patient information, and records to other offices
Given the importance of privacy and security in the healthcare industry, faxing remains a popular option as it is HIPPA-compliant. However, managing printed pages and printer equipment is essential for efficient document management, even with electronic faxes.
This underscores the importance of managed print services for healthcare providers, as it can save costs on paper and improve efficiency in offices that rely heavily on faxing.
Ready to find a managed print provider for your healthcare organization?
Providing managed print services to healthcare organizations in New England and Florida. Print programs reduce costs, improve efficiency, and permit better patient care, protecting your long-term investment. Discover how BDS can assist healthcare professionals.
Stay up to date on the latest industry news and trends by following our Facebook, LinkedIn, and YouTube social channels and our blog.