Businesses around the world are looking for the best FP mailing solutions to help with their mail and postage needs. If your business regularly sends packages and materials, an FP postage meter might be the best choice for you. As you begin to learn more about FP postage meters, you may wonder what kind of ink is required for these machines to operate to the best of their abilities.
Why is finding the right ink for my FP postage meter so important?
You may think that ink is the same for every printing device and that finding the correct type for your machine wastes time. Rest assured, taking the time to determine the correct ink for your FP postage machine is crucial for maintaining high print quality.
Furthermore, with so many models and types of FP postage meters available, each will require a specific kind of ink to ensure that the functionality of your device is fully optimized. For instance, if you are using a faster, more industrial FP postage meter, you will need a specific type of ink that can keep up with the speed and quality of the machine.
In contrast, smaller and more durable FP postage meters may not require the most expensive type of ink that more costly and industrial models would. As you can see, many variables can make determining the suitable ink for your FP postage meter more complicated than one would expect.
Determine your business needs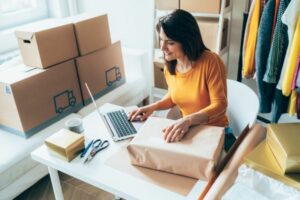 There are other factors to consider when investing in postage meter ink beyond the model and make of your machine. Do you plan on printing with strictly black ink, or do you want color? Do you plan to create customizations for your mailing materials? These are factors to consider before investing in any ink on the market.
Furthermore, you should anticipate how much mail you will be sending daily to ensure that your ink supply can meet the demand. This can be tricky to determine because as your business grows and expands, so may your mailing needs. It is best to start with an estimate of how much supply you will need currently and anticipate the price of ink as you grow and expand.
Let BDS choose the right postage meter ink for you
If the thought of determining the right FP postage meter ink for you is causing stress, let BDS handle it. We have highly trained service technicians ready to help create FP mailing solutions that will benefit and grow your existing mailing system.
We offer a full line of postage meters and postage meter ink and supplies to help you get the most out of your device. Request a quote today to get started, and we will connect you with a BDS representative within the next 48 hours!
Join the conversation by following our Facebook, LinkedIn, TikTok, and YouTube channels. Be sure to regularly check out our blog and knowledge base for free tips and tricks.