The Financial Services industry has a variety of documents that need to be managed, regardless of the industry, such as banking, mortgage companies, insurance companies, or government agencies. For financial services companies, electronic document control and automation software convert paper documents into digital files, combining them in a unified and secure document management system.
Managing and storing financial documents is key to improving a wealth management financial services company's competitiveness. Are you ready to ditch the file cabinet of paperwork and create an efficient workflow for your company's financial documents? If so, you've come to the right place.
You'll learn how integrated document management systems can improve your financial processes by document storage solutions, capturing, retrieving, sharing, and controlling documents from your multifunction printer/copier (MFP). Managing documents successfully is essential for running your business efficiently. In today's fast-paced financial industry, staying organized and efficiently accessing your data will dramatically increase your success. Unsure what Document Management solutions are? Read our original post here.
Document Management Solutions for the Financial Sector
Financial document management systems are used by financial firms to collect and store documents, manage them securely, and grant access instantly based on permissions. Establish data retention and destruction policies that follow regulatory requirements. A document management system for financial services may be vital to manage all that paperwork efficiently through your Multifunction device.
Does your Financial Services Business need Document Management Services?
It is essential to maintain financial records in a way that is both secure and accessible to employees for their day-to-day activities. To ensure compliance with governmental and internal regulations, storing these files must be easy to update, shareable, and collaborative.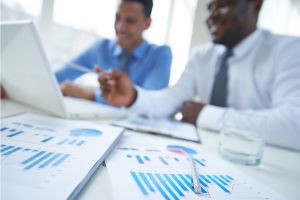 Control your Financial Documents Workflow
With a document management system, you can control the workflow for your financial documents. Using the financial document manager, you can automate, set up workflows based on rules, and efficiently manage your documents on your multifunction device. All employees can access financial documents based on rules-based permissions.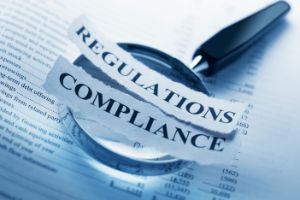 Meets Financial Compliance Guidelines
We know that Financial Companies, Banks, Insurance Companies, etc., are subject to strict compliance requirements regarding your documents. You can count on Document Manager to handle your document retention and reporting needs. Legal requirements store each record, so every transaction is trackable. Document Security is ensured through multiple encryption layers in Document Manager.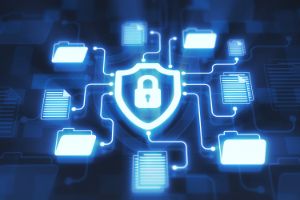 Secure Document Sharing for Financial
Security in the financial sector is critical whether you protect paper documents or digital documents. With Financial Document Management Systems, contributors can share large files and create and edit documents with the utmost security. Create, transfer, edit, and contribute to a file or document with appropriate sharing permissions while working with another team member.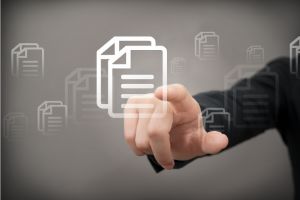 Visibility into your Financial Documents
Do you know when and where the financial document was received and recorded? At what point in the business process workflow is it? Who last accessed the financial document and edited it? You can see each point in the document's lifecycle using a Document Manager. An information management system can set up automated workflows based on user access. System controls include security, workflow, records policies, and more. They can also provide the tools needed to manage financial documents.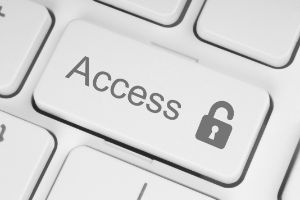 Get Access to your documents immediately
Cloud-based Documents are instantly accessible. By using digital workflows, you'll be notified automatically whenever a change in status occurs, such as adding new financial records.
Customer Experience with Document Management
Security and compliance are crucial to managing documents every customer entrusts to your business. Accessibility and customer experience are also vital.
Your company's document management system must reflect your organization's efficiency, security, and compliance. With a Document process, your employees can focus on delivering quality products and services to your customers without worry.
Choosing the right Financial Services Document Management
A secure financial services software lets you securely organize and facilitate information sharing between departments, customers, and employees. BDS will develop a comprehensive print security policy that includes data protection via access control, user authentication, data encryption, and continuous network monitoring to minimize the risk of a data breach. Contact our team today to get started.