BDS is a Connecticut Business Systems company with over 40 years of experience in improving workplace print systems throughout Hartford, Manchester, Norwalk, Cromwell, Middletown, Bristol, and Vernon, CT, along with other cities. We are certified dealers of multifunction printer copier systems, desktop printers, large-format print systems, postage meters, and high-volume production printers.
BDS, A Connecticut Business System, has exactly what your business needs to meet today's printing challenges and prepare for tomorrow's opportunities.
We specialize in business solutions throughout Connecticut, including: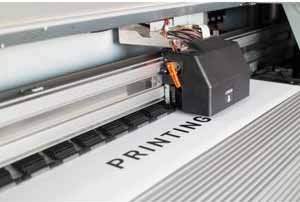 Document Solutions in CT
With our document solutions, you can monitor, enforce security checkpoints, and control your printing expenses and policies more effectively.
CT Managed Print Solutions
Our managed print solutions can streamline your print network, reduce costs, save time, and eliminate headaches.
Managed Solutions in Hartford
Our managed solutions empower your enterprise workforce to be more productive while maintaining corporate security.
Office Technology in Hartford, CT
A complete selection of office equipment for print and document collaboration is available at BDS throughout Connecticut.
Print Software Solutions
We provide printer hardware and software solutions for business operations.
Connecticut businesses services we offer:
Our goal is to provide you with the best equipment and managed print services for your Connecticut office. As a company, we've always strived to deliver excellence in customer service, forming a unique and unparalleled partnership that is second to none.
We have been a trusted partner for over 40 years to law firms, accounting firms, religious organizations, schools, healthcare, insurance, and many other industries.
Our Print Services include:
Service Requests
Whether it's unclogging paper jams, scanning issues, printing errors, or anything else, we can schedule a Connecticut-based service technician to assist you.
Copier Leasing Services
In Connecticut, BDS can deliver equipment within 48 hours, including Kyocera, Xerox, Ricoh, Canon, HP, and Konica Minolta.
Print Analysis of your Hartford, CT office
As Connecticut business systems experts, we can analyze your printing, scanning, copying, postage, and fax machines to find the most cost-effective and time-saving office solution.
Printer and Copier Supplies
Our Connecticut warehouse stocks toner cartridges, inkjet cartridges, refill kits, drum units, ribbons, fusers, and maintenance kits for all laser and inkjet equipment brands.
What is the impact of business printer systems on your industry?
For tax purposes, Hartford Connecticut Business Systems can deduct printer lease costs.
Change or upgrade your high-volume commercial printers in CT to meet your business's growing needs.
Flexibility in leasing options for print can help you predict and maintain monthly print costs.
Hartford, Connecticut territory print experts will exceed your expectations.
We offer a wide range of finance options to suit any budget.
You can add Managed Print Services to your copier lease to automate and automatically send staples, toner, and anything else you might need.
Our Hartford team is here to help
A variety of top-rated office printers are available in our Connecticut warehouse including Canon, Kyocera, Xerox, Ricoh, Hewlett Packard, and Sharp. By offering multiple product lines, we can find a printing solution that meets your business needs. You can find several different types of business printers at BDS Connecticut:
Office Laser & Inkjet Printers
The space-saving desktop printer
Printers for high-volume commercial use
Printing machines for production
Plotters and wide-format printers
Pre-owned certified and repaired office printers are available in our inventory.
We repair and service printers throughout Connecticut
Have you been looking for a reliable printer repair company around Hartford, CT? As a result of our extensive service team, a technician can be dispatched to your Connecticut location within a few hours. . Our Hartford, CT office services all major copier brands, including Ricoh, Sharp, Kyocera, Canon, Xerox, and Konica/Minolta.