Small and large businesses alike can agree that a solid print system can elevate business productivity and success to the next level. Now is the best time to invest in a strong print management system to elevate your business, as change and growth in technology and production make a strong print system more crucial than ever.
What is print management?
To understand the benefit of print management, you first must understand how it operates at its best. Print management incorporates multiple services, features, and technology to help make it work. This system helps businesses to monitor and track printing, including a process for organizations to administer and manage their office equipment.
Print management is the connector between your office equipment, including your multifunction devices, the devices you use to print, and internet connection. In an office setting, desktops and laptops are the most common devices to print from. However, many businesses are adapting and prefer more remote-friendly printing options such as mobile devices and tablets to print from. A strong printer system helps make this possible, with features helping to manage the protection of your company data in the process.
Advantages of print management systems
A solid print management system provides a particular edge over competitors regarding business success. But how? To reap the benefits of a robust printing system, most businesses need to take account of what needs to be addressed first in their printing environment. The beauty of a print management system is that you receive multiple solutions for your printing issues with one software management system.
Here are some of the strengths that will set your business up for success:
Visibility
For most businesses, keeping track of documents being printed and where they are being printed from is crucial. Keeping track of this can be helpful, as it provides a better measurement of how much you are printing and the cost. A print management system will provide you with a more accurate picture of your print environment and how to create a more substantial and sustainable environment. This will only strengthen your IT team, providing them with more resources to analyze printer behaviors and better understand what your business needs to elevate to the next level.
Cost control
We see it so often that businesses lose money on print bills. This usually comes in maintenance, such as toner replenishment, paper, and even the type of devices being printed on. BDS takes pride in meeting you where you are regarding budget concerns. The print management system will help you cut the cost of your bills with different features that allow you better control over what is being printed. It will provide you with better control of your printing environment, ensuring you can limit unnecessary printing from your staff.
Remote printing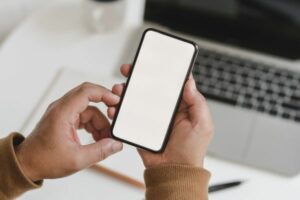 Innovative technology practices like remote printing make business operations more efficient. With many work-from-home efforts in place, employees may be more susceptible to printing difficulties. Instead of providing home printing equipment for individuals at the company, remote printing allows you to print through a cloud-based print management system on mobile devices, desktops, or tablets. All you will need to do is pick up the physical document the next time you are in the office. This is a more fluid and exciting way to print with more flexibility.
A sustainable option
Sustainability goes beyond saving the environment. It also saves you money. You would be astonished by the large amount of paper waste that collects year after year. Aside from being awful for the environment, you risk losing money from your budget. With a print management system, you can control paper wastage, further controlling your costs.
Productivity
The most important factor to consider when investing in any print system is the productivity and efficiency of your investment. You want to ensure the print system you invest will return the investment with productivity, speed, and quality. Luckily, with print management systems, you get the return. These systems provide many benefits that trickle throughout your organization, from security to cost and sustainability. Print management systems help ensure streamlined workflows, decreasing your IT teams' time troubleshooting printer issues. This also allows your IT team additional time to invest in more meaningful activities that will improve your business's IT infrastructure.
Furthermore, this will allow your team to work better, needing to rely less on the IT department, as the interface for most print management systems is intuitive and easy to navigate. This provides a win for everyone involved in your company and can even strengthen your company culture, as a reputation for having a strong printer system is attractive to potential employees. It shows that the company is willing to invest in advanced technology to help make employees' work more accessible and shows an interest in bringing the business to new heights.
Better control of data
If your business is working with confidential data or documents, print management systems make working with this information seamless. You can enact measures and policies on your print management system restricting employees from printing confidential data. A print management system can help you track how often your team prints confidential data, which can help you implement a policy for how to limit the printing of confidential data.
Are you ready to take the leap and invest in a new print management system to help elevate your business to the next level? BDS can help with top-of-the-line service and support available to you. Our sales and service team are passionate, hard-working, and intelligent, committed to delivering you the best results. We are also committed to meeting you at your budget! Learn more about how we can support you here and fill out a quote today!