An enterprise printing service includes enterprise-scale printers and all other hardware and any maintenance and parts replacement contract the business signs with the vendor.
Enterprise print solutions can help you reduce cost per page, condense and organize files, and increase the safety and security of hardware and software—while self-managing so you can focus on other tasks.
Enterprise printing services are the best option for businesses with more complex printing needs. In addition to high printing speeds, most printing services offer cloud-based functionality, specialized print finishing options, and complex print infrastructure options.
Is There a Difference Between Print Solutions for Enterprises and Small Businesses?
Multifunction enterprise printers can print more pages per minute (PPM) and hold more paper (usually 1,000+ sheets and multiple sizes) than personal printers. Enterprise printers are more reliable than personal printers, have less downtime, and require less maintenance.
As a result of their higher capacity, ink cartridges and other parts do not need to be changed as frequently. Users can use enterprise printers to quickly use duplex (print on both sides of the paper) without manually intervening. Discover your multifunction copier's finishing options.
Note: It is beneficial for larger businesses and anyone who regularly prints art, direct mail, signs, or posters to invest in enterprise printing services.
A small business printer can make the difference between productivity and inefficiency. The small business printer is perfect for offices with little traffic and less usage. Not ready for enterprise printing? View our article on small business printers.
Enterprise Print Security
You can protect your network from evolving threats with the world's most secure printers. Advanced embedded security features are available on Ricoh, Hewlett Packard, Kyocera, and Canon Enterprise devices. Combining security features with self-healing reboots to detect, stop, and recover from cyber-attacks. Businesses need a trusted, secure print partner – IT, software, and document solutions specialists.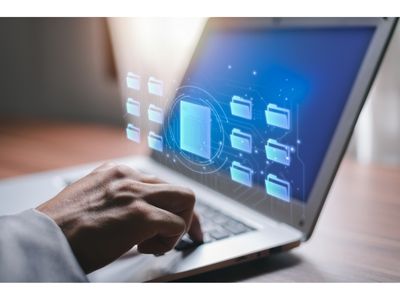 Enterprise Print Management
The assessment of printer fleets becomes continuous and productive with enterprise print management solutions. Monitoring your supply levels, keeping track of maintenance needs, and keeping track of your print jobs are all part of the service you receive with managed print services. For your enterprise printer to function at its best, it's a good idea to consider managed print services.
Many businesses don't know how many multifunction printers they have, how many pages their employees print, or how much they spend on printing. Learn more about Managed Print Services.
Benefits of Enterprise Printers
Streamline organizational workflow with Print Services' integrated document management and printing systems. Using a Managed Services Provider, you can access your printing needs, keep your hardware and software up-to-date, and never miss scheduled maintenance. Here are five benefits to Enterprise Managed services:
The IT department can reduce printer costs. Managing printers, scanners, copiers, and hardware/software is one of the IT department's most significant pain points. Instead of worrying about printers, let your IT department focus on mission-critical tasks.
Reduce your company's printing costs. Mismanaged print fleets can cost a company up to 3% of its revenue. By implementing a productive printing protocol and ensuring that all printers run efficiently, an MPS provider can save a company up to 30% on printing costs.
Enterprise security needs. Organizations are concerned about document theft, especially when dealing with sensitive data. By setting up a cybersecurity strategy, MPS providers can ensure that critical data is protected. One of the essential benefits of enterprise-managed print services is data and network security. Data loss can result in financial loss.
Initiatives for sustainability. In the office, it's easy for employees to waste paper by printing more documents than necessary. Enterprise organizations can set up Re-leafing programs and mindful printing with the help of an MPS provider.
Customizations and integrations can do incredible things. Organizations can automate or integrate specialty tasks with a payment gateway, linking print budgets from accounting software, and much more.
How Do Enterprise Managed Printer Services Work?
A quality partner will be able to explain how enterprise-managed print services can improve workflow, increase device reliability, and lower costs. It is essential to consider several factors before investing in enterprise printing solutions.
As a trusted printer partner, BDS will analyze your existing print environment.
Based on your current duty cycle, how many monthly pages do you print?
Type of document: Does your business primarily print shipping labels, technical documents, or other general documents?
Enterprise printer with black-and-white and basic color capabilities.
The capability to support a wider variety of paper types and sizes.
Needs for printing technology, remote printing, and security.
Contact us to Get Started with Enterprise Printing Solutions Today!
Learn more about enterprise-managed print services and how they can improve your printing methods and employee productivity by contacting us.