BDS has some impressive employees in its ranks: from industry influencers to professional cart drivers, from highly skilled technicians to equestrians. Our Employee Spotlight series highlights the talented team members who make up our incredible BDS Family. We will release monthly Employee Spotlight interviews and videos on this blog and our social accounts.
Our April 2023 Employee Spotlight features Michelle Sevigny, our customer service dispatcher. Learn more about Amanda's time at Camp Harkness and Yard Goat Stadium!
How long have you worked at BDS?
I have been working at BDS for a year but have been in the business for 18 years.
If you could describe your job in three words, what would they be?
Diversified, Interactive, and Positive
Diversified because of the merger and new office we've moved into here in Connecticut, meaning there's constant learning of something new every day. Interactive because I get to assist customers and coworkers to get the best results. And positive, because I receive positive feedback from coworkers, and people are helpful and kind.
What do you like most about your job?
Again, I love the positive work environment and family-oriented nature of the job. You can always get an answer if you have a question. No anger, or negativity at all which I think is great.
What is something that most people at BDS do not know about you?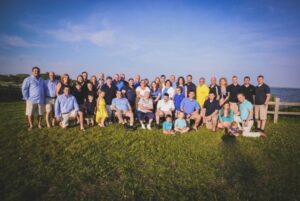 I am one of eleven children. I am number nine and have seven brothers and three sisters.
How would you describe your personality?
I would describe myself as helpful, friendly, problem solving, and hard working.
Where is your happy place?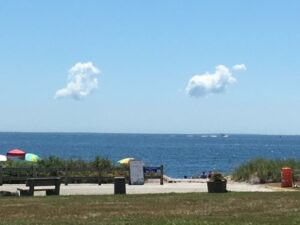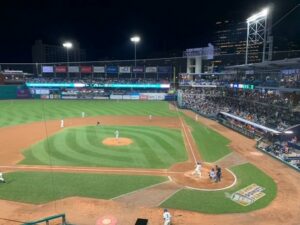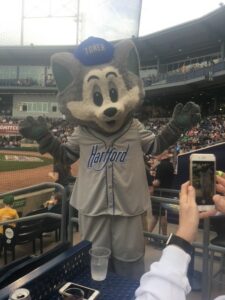 I have a few happy places. One is Camp Harkness. I have two brothers with cerebral palsy, and they've been going there for 15 years. We go camping there often and it's near the beach. The other place is my Yard Goat stadium!
One thing you cannot live without?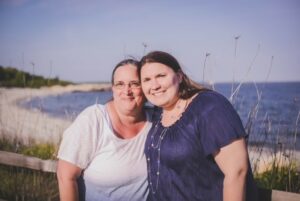 My daughter, she's just an amazing person and I'm so proud of her and what she does. She's always there for me through health difficulties and in general.
What is your motto or personal mantra?
My daughter was helping me with some health issues and brought me this saying that says, "She believed she could, so she did."
What do you like best about BDS?
People here are so helpful and willing to get the job done. Everyone's just a phone call away!
Interested in joining a winning team?
We would love to meet you if you want to work in a high-energy, professional, and fun environment.  Check out our current openings and apply today!