BDS has some impressive employees in its ranks: from industry influencers to professional cart drivers, from highly skilled technicians to equestrians. Our Employee Spotlight series highlights the talented team members who make up our incredible BDS Family. We will release monthly Employee Spotlight interviews and videos on this blog and our social accounts.
Our March 2023 Employee Spotlight features Amanda Kelly, our Director of Digital Marketing. Learn more about Amanda's passion for her job and animal collection below!
How long have you worked at BDS?
I have been working at BDS a little over a year now.
If you could describe your job in three words, what would they be?
Creative, Strategic, and Analytical
Creative because we work on a lot of different things throughout the day including content, ads, brochures, and video. Strategic because we are working on a content strategy to bolster our website and garnish more views. And analytical because we are constantly looking at our analytics and our roadmap on where to go next to see what people are looking for.
What do you like most about your job?
I like that it is different. Every day we get to work on many different pieces of content including video, content writing, website landing pages, and more. Every day there is something new to work on which is exciting.
What is something that most people at BDS do not know about you?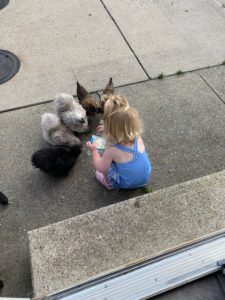 I am an animal collector on a slight scale to animal hoarder. I currently have 6 chickens, 2 cats, 2 dogs, a fish, and a horse. And no, the horse does not live at home.
How would you describe your personality?
I do not have a filter. Anything goes. Sometimes it spills out of my mouth without me thinking! I would also say passionate because I am passionate about my work and optimizing our success at BDS.
Where is your happy place?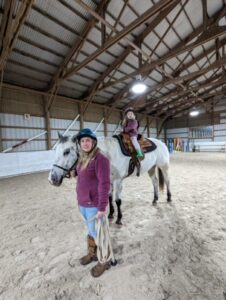 When I am not at work, I would say the barn. You can find me riding my horse, cleaning a stall, or just hanging out with some friends.
One thing you cannot live without?
The one thing I cannot live without is my family. I contribute my success and my calmness to my husband and 3-year-old daughter.
What is your motto or personal mantra?
I would say my motto is that you cannot take anything with you, so I like to live life to the fullest.
What do you like best about BDS?
The best thing about working at BDS is definitely the culture. Everyone works together to make sure that the company is a success. And our leader takes good care of his employees, which is a great feeling.
Interested in joining a winning team?
We would love to meet you if you want to work in a high-energy, professional, and fun environment.  Check out our current openings and apply today!