BDS has some impressive employees in its ranks: from industry influencers to professional cart drivers, from highly skilled technicians to equestrians. Our Employee Spotlight series highlights the talented team members who make up our incredible BDS Family. We'll release monthly Employee Spotlight interviews and videos on this blog and our social accounts.
Outside work, Cole enjoys racing, the ocean, and being a Dad to his adorable three-month-old daughter.

How long you've worked at BDS?
I will be celebrating nine years at BDS this March.
If you could describe your job in three words, what would they be?
Engaging, Rewarding, and Professional
I'm engaging in so many different departments and aspects of BDS. Being here for nine years, I've had various roles throughout the company with different departments and find that all of our teams collaborate well together, making it rewarding to complete tasks. Lastly, everybody works professionally together. We all come together as a team to support our clients with any issues and customer escalations.
What do you like most about your job?
The collaboration, our departments work hand in hand from the warehouse service, customer support, and sales admin team. We all rely on each other for different tasks, support systems, and structures. I've never reached out to a BDS staff member and had a negative response. When I need assistance, everyone is happy to help. We all go above and beyond to ensure everyone can complete their jobs and be appropriately supported, whether internally or with our customers.
What is something that most people at BDS don't know about you?
It's not something that I like to share or need people to know, but something that has come up before. I'm partially colorblind. I'm just on the cusp of being legally colorblind. I see all colors, and working for a copier company dealing with print quality and needing a pure color can be challenging. I see all colors, but sometimes that blue-green differentiation is just completely wrong.
What hashtags describe your personality best?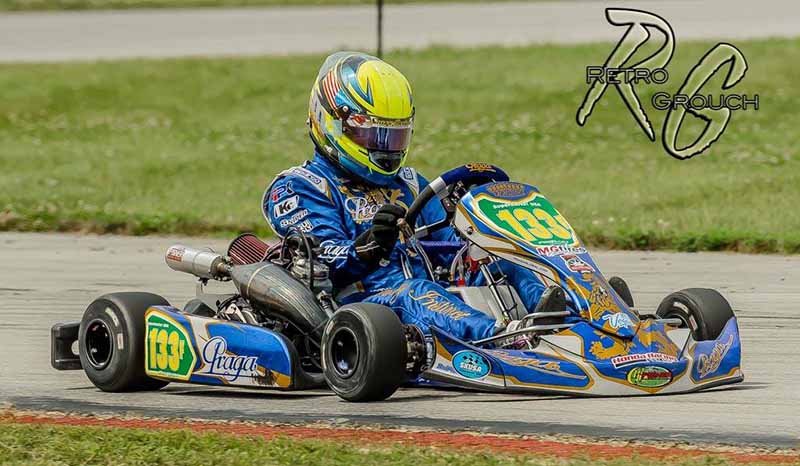 I have a racing background. I've been doing shifter Kart racing since I was a little kid, up to some car racing. So I think I think my hashtag would be #KartingForLife.
Where is your happy place?
Being at the track is definitely one of my happy places. I've been racing with my dad for a long time, so it's a family endeavor, but it turned into a job for a while. I think that my number one happiest place is near water. I grew up water skiing with my dad. We would wake up early in the morning before school and go water skiing to ensure we got that nice flat water. Now I live in Florida, and we're near the ocean. So anytime I'm near water, I'm cool, calm, and collected.
One thing you can't live without?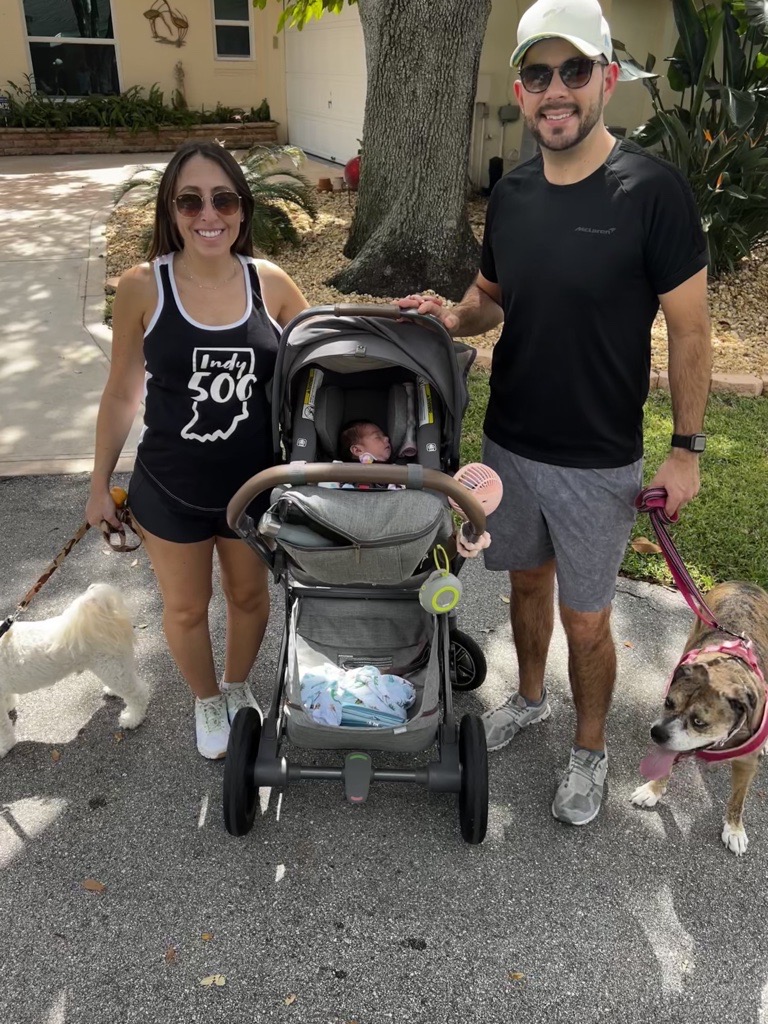 It would definitely be my family. I have a 2-month-old daughter. She was born on August 1st, so we were super happy to bring her into the world, and she has got me wrapped around her finger already. Also, my amazing wife and the rest of my family. I couldn't live without my family.
What's your motto or personal mantra?
"You're never gonna make a pass you don't attempt." You need to be able to attempt anything in order to be successful. You can have ideas. You can brainstorm. You can think about a lot of different challenges, aspects, tasks, and activities. But if you don't put your foot forward and make an attempt at it, you're never going to learn if you're going to succeed or fail.
What do you like about BDS?
Collaboration is definitely something I enjoy on a day-to-day basis working at BDS. But I think the thing I like best about BDS is our growth. Being here for almost nine years, I've seen where we started as a small family company, and our growth has been exponential. That allows for moving up the ladder and having a career. So I think our growth is one of the things I enjoy the most. I think the sky is the limit for BDS. We're a powerhouse in New England for document solutions now, and I think we will expand and keep continuing this growth.
Interesting in joining a winning team?
We'd love to meet you if you want to work in a high-energy, professional, and fun environment.  Check out our current openings and apply today!