BDS has some impressive employees in its ranks: from industry influencers to professional cart drivers, from highly skilled technicians to equestrians. Our Employee Spotlight series highlights the talented team members who make up our incredible BDS Family. We will release monthly Employee Spotlight interviews and videos on this blog and our social accounts. Our November 2023 Employee Spotlight features Brian O'Neill, our field service supervisor. Learn more about Brian's position and his band experience below!
How long have you worked at BDS?
I've been with BDS for eleven and a half years.
Three words to describe your role
Managing wonderful team
Can you tell us more about your role, and what you like most about it?
I like the fact that I've done the homework and invested the time to get good at what I do. I've been able to share this knowledge with senior and new technicians. It's a very positive culture, it's not like other companies. The vast majority of people who work here collaborate, and we help each other even if we're not in the same department.
What is something that most people at BDS do not know about you?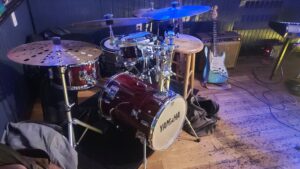 I've been a musician since I was a child and consider myself an expert drummer. I still play in multiple bands to this day. I've played with grammy award winning musicians, and I've played on huge stages. One of my bands is a cover band, and we play Grateful Dead, Phish, and other jam music. My original band is in a similar genre, but more focused on American Folk Rock.
How would you describe your personality?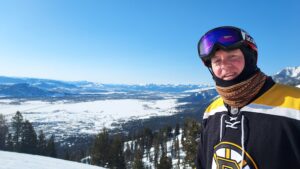 I run on logic and reasoning most of the time and try not to get too emotional. Also, I read a lot about civic history throughout the world. I like to have fun and prefer the outdoors. I'm a rather peaceful person.
Where is your happy place?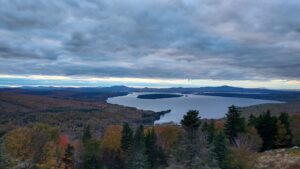 Our family has a camp in Rangeley Maine and not too many hours go by where I don't think about that place.
One thing you cannot live without?
A good steak.
What is your motto or personal mantra?
I would say be true to yourself, stick up for yourself, avoid vacuous people, and always try to learn all the time. Don't be too opinionated because nobody knows everything.
What do you like best about BDS?
I like the tight relationships I have with so many people here. The technical work is great, but the positive, collaborative culture is really the best. Everyone will drop everything to help someone else. I was employee number 2 at BDS 12 years ago, and watching it grow under Jason's culture, it's really stuck. Everybody gives 100% all the time.
Interested in joining a winning team?
We would love to meet you if you want to work in a high-energy, professional, and fun environment.  Check out our current openings and apply today!