Multifunction printer ECOSYS M3860idnf is the ideal choice for small and medium-sized businesses. With speeds up to 62 ppm, outstanding print quality, a standard Dual Scan Document Processor, and finishing capability, this MFP offers easy-to-use print, copy, color scan, and fax capabilities. With the 7" color touchscreen interface, you can access business applications that power your unique document workflow and mobile workforce needs.
Businesses can achieve a fast return on investment with Kyocera ECOSYS M3860idnf MFPs, designed to reduce environmental impact. The ECOSYS M3860idnf employs imaging technology that supports our customers' sustainability initiatives while driving down operating costs. The M3860idnf reduces cost-per-print and landfill waste.
PURCHASE/LEASE OPTIONS AVAILABLE
Kyocera ECOSYS M3860idnf Specs


Resolution
600 x 600 dpi, Up To Fine 1200 dpi

Scan Speed
Up to 62 ipm simplex / 122 ipm duplex

Configuration:
Multifunctional Printer – Print / Copy / Color Scan / Fax
Pages per Minute:
Letter: 62 ppm; Legal: 50 ppm;
Statement 92ppm, StatementR 32 ppm
Duplex Print Speed:
Letter: 44 ppm; Legal: 25 ppm
Display:
7" Color Touch Screen Control Panel (TSI)
Warm Up Time:
25 Seconds or Less (Power On)
First Page Out Time:
Copy: 6 Seconds or Less
Print: 4.5 Seconds or Less
Resolution:
600 x 600 dpi, 300 x 300 dpi; Fine 1200
(1200 x 1200 dpi) and Fast 1200 (1800 x 600 dpi)
Interpolated Resolution
Memory:
Std/Max: 1 GB / 3 GB
Duplex:
Standard Stackless Duplex Supports Statement
to Legal (5.5" x 8.5" – 8.5" x 14"), 16 lb. Bond – 67 lb. Index
(60 – 120gsm)
Dimensions / Weight:
18.9" W x 21.5" D x 29.3" H / 80.5 lbs.
Maximum Monthly Duty Cycle:
300,000 Pages per Month
Standard Controller:
Cortex-A9 1,200MHz
PDLs / Emulations:
 PRESCRIBE, PCL6 (PCL-XL/PCL-5c), KPDL3
(AES, PDF Direct Print Support), XPS, OpenXPS (TIFF/JPEG
Direct Print Support), IBM Proprinter, Line Print
Fonts:
Outline: 93 Fonts (PCL 6/KPDL3), 8 Fonts (Windows);
Bitmap: 1 Font, 79 Outline Fonts
Windows OS Compatibility:
Windows 7/8/8.1/10; Server
2008/Server 2008 R2/Server 2012/Server 2012 R2/Server 2016
Mac OS Compatibility:
Apple Macintosh OS X v10.X
Interface:
10/100/1000BaseTX, 1 High-Speed USB 2.0,
2 High-Speed USB 2.0 Host, 1 Expansion Slot; Optional:
Wireless IB-36 LAN (Approx. 98 ft Range & Wi-Fi Direct)
Network Print and Supported Protocols:
TCP/IP, IPv4, IPv6,
NetBEUI, FTP, LPR, Port9100, Apple Bonjour, IPP, WSD Scan/
Print, DHCP, DNS, PNP USB, LDAP, SMTP, PDF Direct Print,
PnP-X (WS-Discovery for WSD Print Service)
Mobile Printing:
Apple AirPrint®, Google Cloud
Print™, KYOCERA Mobile Print, Mopria®
Drivers:
KX Driver, KX(XPS) Driver, PCL Mini Driver, KPDL Mini
Driver, Network FAX Driver, TWAIN Driver, WIA Driver, MAC
Driver, Linux Driver
Utilities:
 KYOCERA Net Direct Print, File Management Utility,
KYOCERA Print Center, KYOCERA Cluster Printing, KYOCERA
Net Admin, KYOCERA Net Viewer, ID Register, Quick Setup,
Maintenance Menu, Wi-Fi Setup Tool, Remote Panel;
KYOCERA Fleet Services (KFS) & Kyocera Device Manager
(KDM) Ready
Additional Print Features:
HyPAS Capable3, EcoPrint, Private
Print, Proof and Hold, Quick Copy and Job Storage3, N-Up
Printing, Print Priority Setting, Job End Notification,
Job Name Setting
Standard: Local & Network Authentication, IPsec, HTTPS,
SNMPv3, IPP over SSL/TLS, HTTP over SSL/TLS, FTP over
SSL/TLS, SMTP over SSL/TLS, POP3 over SSL/TLS, LDAP
over SSL, Enhanced WSD over SSL/TLS; UG-35; Data Security
Kit (E) with Free Activation
Standard Paper Sources:
Single 500 Sheet Drawer, 100 Sheet Multipurpose Tray
Standard / Maximum Paper Sources:
2 / 6 Including Multipurpose Tray
Standard / Maximum Paper Capacity:
600 Sheets / 2,600 Sheets
Paper Size:
Statement to Legal (5.5" x 8.5", 8.5" x 14"),
Custom; MPT Only: Envelope, Banner
Paper Weight:
Standard / Optional Drawers: 16 lb. Bond – 32 lb. Bond (60 – 120gsm); MPT: 16 lb. Bond – 120 lb. Index (60 – 220gsm)
Standard Output Tray Capacity:
Inner Tray & Finisher Tray 500 Sheets; 250 Sheets, Face Down; 250 Sheets, Face Up
Input Materials:
Standard / Optional Drawers:
Standard / Optional Drawer: Plain Paper, Bond Paper, Recycled Paper, Custom; MPT: Plain Paper, Bond Paper, Labels, Recycled, Letterhead, Envelopes, OHP, Thin/Thick Paper, Coated, Banner
Get a Quote for the Kyocera ECOSYS M3860idnf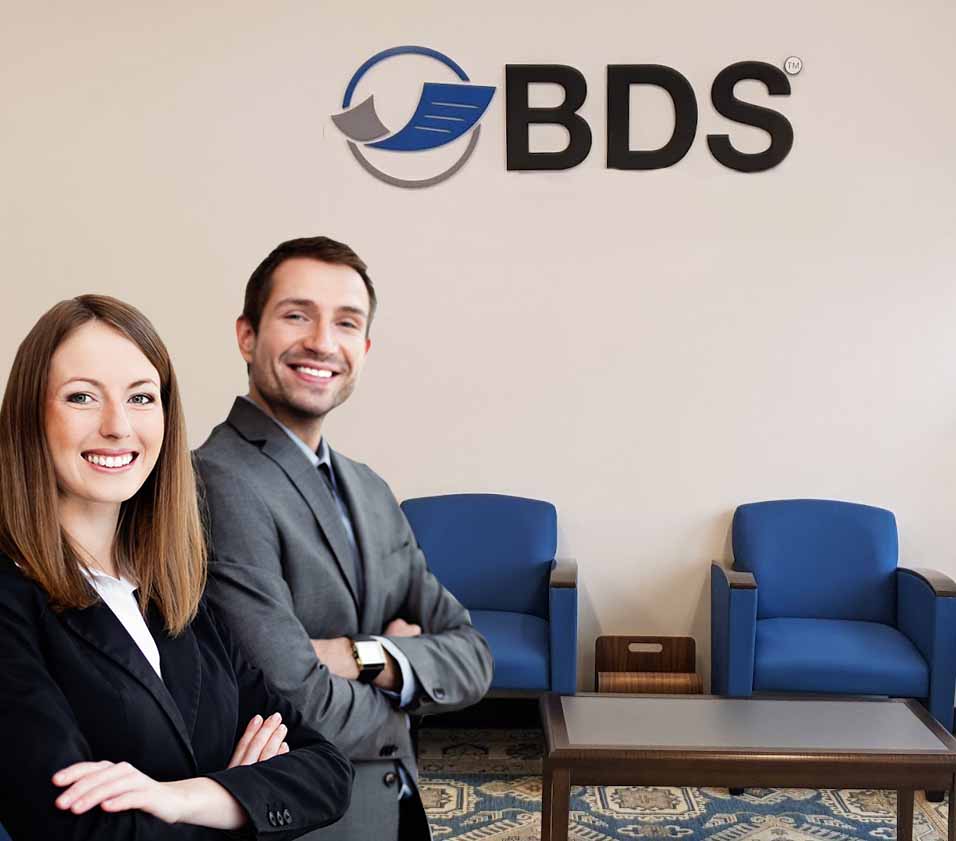 We are a certified Kyocera Platinum Dealer
BDS is an authorized office technology provider/reseller with corporate headquarters in Marlborough, MA, and offices throughout New England and Florida. We specializing in printer and copier leasing. We've been supporting local customers since 1978 in Massachusetts, Connecticut, Rhode Island, New Hampshire, Vermont, Maine, and Florida.