Envelope inserting machines allow companies to manage their mail in a cost-effective and time-efficient manner. Mailing becomes effortless when you don't have to stuff high mail volumes into envelopes by hand.
Is direct mail a big part of your business? Do you want to save time folding and placing mail items into envelopes? Then it's time to invest in an envelope stuffing machine. BDS offers a range of folder inserters, including envelope inserters and folder stuffers.
How does an envelope stuffer work?
A folder inserter or envelope stuffer is a type of mailroom equipment. It can automatically fold and place letters inside envelopes. Organizers with high mailing volumes can benefit from these machines.
Manually stuffing envelopes is time-consuming and expensive and prone to errors, such as invoices ending up in the wrong envelopes. Therefore, many companies use folder inserters to enhance their mailing processes.
Easy-to-use folding machines
An essential advancement in envelope stuffer machines has been their user-friendliness and ease of operation. Envelope stuffing machines were once considered too complex and extensive for everyday use. But now, they are a dependable part of office life.
Envelope stuffing machine paper requirements
Envelope stuffing machines accommodate a range of stationery requirements without alterations. These machines are equipped to handle a variety of documents. They can process paper from 60 to 250 GSM and various envelope sizes.
Some advanced models can even process marketing materials such as brochures. The only adjustment required is switching from self-sealing to gummed envelopes, saving you time and money on stationery expenses.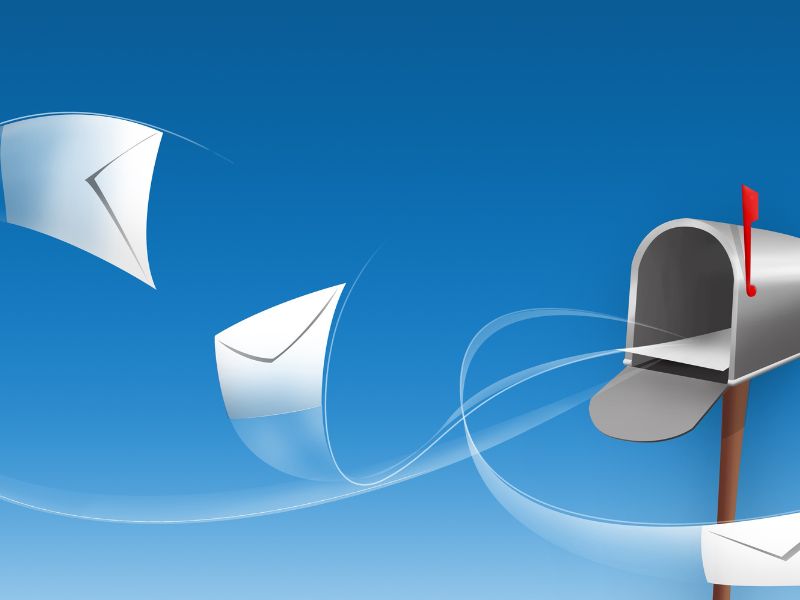 Four Benefits of a Folder Inserter:
Quickness

Letters can be folded and inserted into envelopes faster using folder inserters than by hand. An envelope stuffer machine can also seal the envelope without a postage meter. A folder inserter saves time and employee resources. Additionally, Folder inserter machines can be configured in several ways as your business changes over time.

Cost

The use of folder inserters can help employers cut costs through automation. Although these machines require paper and maintenance, their improved performance makes them more cost-effective than engaging staff for high-volume mailings.

Reduce mail errors

Envelope stuffing machines can also reduce labor costs and minimize mailing errors. With automated processing, there are fewer chances for mistakes such as double-stuffed envelopes or misaddressed mail.

Secure document processing is also available on the machines. Mail integrity is ensured by using a camera to record recipient names and addresses in envelopes. To ensure accuracy, this additional security feature tracks what is mailed.

Professional business mail

Make your envelopes look professional with an envelope stuffer machine. Hand folding is generally not crisp and can result in crooked folds. Folder inserters create a neatly folded paper appearance. These professional-looking characteristics are essential when sending confidential or sensitive documents through the mail.
How to choose a suitable envelope stuffing machine for your business?
We break down machines, folders, and inserters into three volume categories. Choose the right machine that meets your production needs.
A low to mid-volume mailer
Low- to mid-volume mail inserter systems automate envelope stuffing. The machines produce 6,000-13,000 pieces per hour. This solution for small-to-midsize mail productions improves operational efficiency, integrity, and flexibility.
Inserters for high volumes
Mid- to high-volume mail inserter machines optimize production workflows without sacrificing quality. A machine can produce 16,000-25,000 pieces per hour. High-production mail environments require mail piece integrity, high speeds, and efficient workflows.
Specialty mail inserters
Specialty mail Inserters are the evolution of enclosing, inserting, and finishing technology for express mail, bubble mail, or plain paper. Low-cost specialty mail inserters ensure accuracy.
Let's talk about Solutions
Using a folder inserter can save your office time and money while improving the accuracy and professionalism of mailings. A mail process review by BDS can determine if you would benefit from an envelope stuffing machine.
Stay up to date on the latest industry news and trends by following our Facebook, LinkedIn, and YouTube social channels and our blog.