Are you ready for the next level of business sensibility? Canon's uniflow print solution offers a software platform created to elevate the value of your Canon multi-functional devices. uniFLOW is a compatible print solution for hybrid work environments. Whether working from home or the office, you can benefit from a central way to manage your multi-functional devices at one price!
Features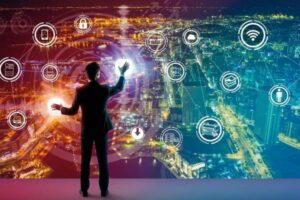 Canon's uniFLOW offers a myriad of features for businesses and organizations adopting this print solution, including:
Secure Printing: Are you regularly working with confidential data? If so, you will need the proper protocols and procedures to maintain a safe and secure print environment. Confidential print jobs are only released when the user authenticates at the device, offering more protection over these materials.
Mobile Print: The use of tablets and cell phones in business settings is steadily increasing as the world becomes highly digitalized. Given the increase in need, Canon uniFLOW offers a mobile-friendly option where users can submit confidential print jobs from any mobile device. The app is also available in the apple app store, making the phone installation a smooth process.
Document Capture & Efficient Workflow: uniFLOW is an efficient and productive print solution that allows users to scan documents to their email accounts and network folders quickly and securely. The application also offers good control over managing your print documents.
Canon uniFLOW offers a print and scan infrastructure that is flexible and more secure than other print solutions. BDS has many canon multifunction devices ready to pair with Canon uniFLOW! Check out how we can set your business up for success with our multifunction printers and copiers here.
Stay up to date on the latest industry news and trends by following our Facebook, LinkedIn, and YouTube social channels and our blog.