BDS has some impressive employees in its ranks: from industry influencers to professional cart drivers, from highly skilled technicians to equestrians. Our Employee Spotlight series highlights the talented team members who make up our incredible BDS Family. We'll release monthly Employee Spotlight interviews and videos on this blog and our social accounts.
Our February 2023 Employee Spotlight features Kara Sheftel, our Sales and Solutions Engineer. Learn more about Kara below!
How long have you worked at BDS?
I started with ACT group back in 2017, and then I was part of the fantastic merger into BDS in 2022. So, in total I've been here around six years.
If you could describe your job in three words, what would they be?
Strategic, transformative, and nerdy
Strategic because one of my favorite things to do is go into a business and understand what they're doing, and then define how to implement systems that make their jobs easier. Transformative, because that work can absolutely change how a business sees itself, and nerdy, because my brain just works in an incredibly odd way!
What do you like most about your job?
I'm the Sales and Solutions Engineer here at BDS, which is a new position. It allows me to go in and work with businesses and take deep assessments into how their information flows and help make improvements. I really love going on site to different businesses and visiting their companies and getting to know each department. From there, tying everything together so that silos are broken down and communication moves forward makes my job the best.
What is something that most people at BDS don't know about you?
There are a few things! I used to be a competitive Irish step dancer, I'm an award-winning film editor, and I used to be a college professor.
How would you describe your personality?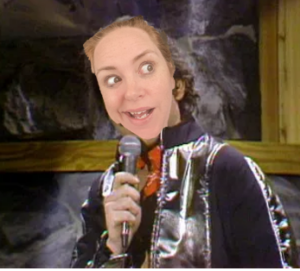 #whackadoodle #smartcookie #hasanyoneseenmyglasses?
Where is your happy place?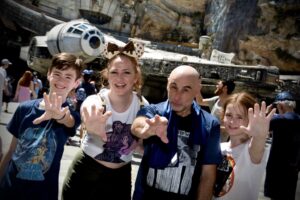 Nowhere fancy or different. I just need to be with my friends and family, whether standing around the kitchen island, shoving food in our faces, or just dancing on the porch!
One thing you can't live without?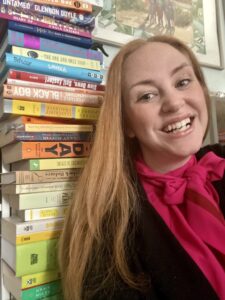 Aside from people, books! Last year I read 211 books and I average about 7-8 hours of reading a day. I read really fast.
What's your motto or personal mantra?
I have a few. I always choose people over things and special things are for special people, not special occasions. Also, when in the classroom, my first rule is to trust and speak from love. It just generates the best, most honest communication and forms meaningful relationships.
What do you like best about the #BDSFamily?
I really like the passion everyone brings to their jobs. Everybody wants to be good at their corner of the process and take ownership of their part. But if they don't know something, they're willing to raise their hand. This is a knowledge sharing group, and shared knowledge is power. There's no shortage of people willing to share what they know with you.
Interested in joining a winning team?
We'd love to meet you if you want to work in a high-energy, professional, and fun environment.  Check out our current openings and apply today!