BDS has some impressive employees in its ranks: from industry influencers to professional cart drivers, from highly skilled technicians to equestrians. Our Employee Spotlight series highlights the talented team members who make up our incredible BDS Family. We'll release monthly Employee Spotlight interviews and videos on this blog and our social accounts.
How long you've worked at BDS?
I've been at BDS for about 101 days as of today.
If you could describe your job in three words, what would they be?
Interesting, Complicated, and Boundless.
Interesting because the issues I've seen so far are all different. They are interesting and complicated with different problems. Boundless because there really no limit to what we can do so.
What do you like most about your job?
Be able to solve problems different kinds of problems.
What is something that most people at BDS don't know about you?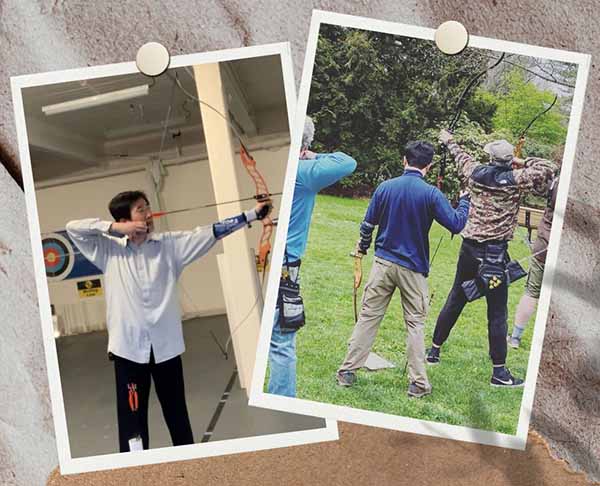 I do archery. I started in junior high school and stopped for a while and then just picked it back up about four or five years ago. I've been doing it once or twice a week and taking classes. I want to be able to do some competitions in the future.
How would you describe your personality?
I'm a pretty loyal person and easygoing.
Where is your happy place?
The mountains. I like hiking. I try to go on hikes once or twice a week, for an hour or two per trip.
One thing you can't live without?
Other than the things we need to sustain life, I don't think I have anything I can't live without, to be honest.
What's your motto or personal mantra?
I say "In theory" a lot. I don't know if that would be considered a mantra, but you can plan all you want, but when things happen, when you execute it, it usually doesn't go as you planned. So I regularly say "In theory."
In your short time here, what do you like best about BDS?
Everyone's pretty friendly. They all are willing to help each other when issues arise. Everyone takes their time to explain things until you know what to do or I understand what they're trying to accomplish. So yeah, it's a little bit different than from my previous job.
Interesting in joining a winning team?
We'd love to meet you if you want to work in a high-energy, professional, and fun environment.  Check out our current openings and apply today!