BDS has some impressive employees in its ranks: from industry influencers to professional cart drivers, from highly skilled technicians to equestrians. Our Employee Spotlight series highlights the talented team members who make up our incredible BDS Family. We will release monthly Employee Spotlight interviews and videos on this blog and our social accounts.
Our May 2023 Employee Spotlight features Edward Spillane, our Senior Deal Desk Specialist. Learn more about Ed's love for the fall and sarcastic personality below!
How long have you worked at BDS?
I have been working at BDS for 8 months now.
Can you tell us more about your job, and what you like most about it?
Essentially, the Senior Deal Desk Specialist works on proposals with the sales reps and gives recommendations for equipment or deal structure. There's also some work with price books and pricing approvals for deals too.
I like being in a supportive type of role. I've always liked being behind the scenes and helping everyone with whatever they need. A big part of this role is helping the sales rep, so that's one of the things I enjoy most about this role.
What is something that most people at BDS do not know about you?
I've been dealing with chron's disease for about 25 years now since I was a teenager. I was first diagnosed just after my 16th birthday. It's a roller coaster, but things have been good lately. A lot of it is experimenting with food.
How would you describe your personality?
I'm a big person on laughter and humor. My wife and I are joking about things all day every day. I cut back on it a lot at work because I'm a very sarcastic person, sometimes too much so, so I try to dial it back.
Where is your happy place?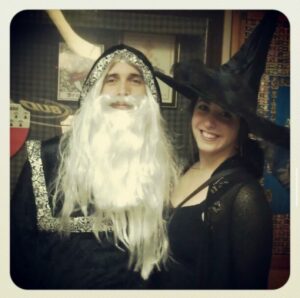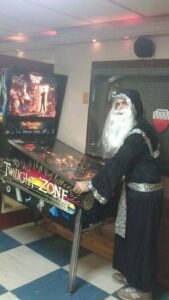 The fall is my happy place. I was born in October, so I'm a huge Halloween fan. Halloween is my favorite. I love dressing up and the weather.
One thing you cannot live without?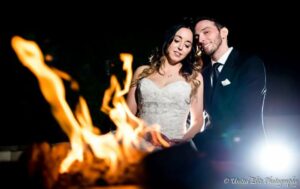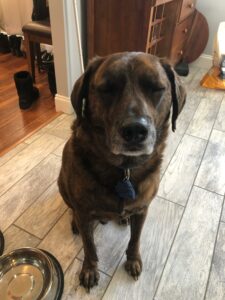 I would say my wife. She's so instrumental in everything I've done both literally and figurately. She's my biggest supporter and always encouraging me to be the best version of myself.
I also can't live without my dog Locke who is always by my side, usually begging for treats.
What is your motto or personal mantra?
I found this in a fortune cookie probably 15 years ago, "Mend the first break, kill the first snake, and conquer everything you undertake."
What do you like best about BDS?
I've worked for two different copier companies before BDS, and they are just completely different in everything they do. BDS feels so much more customer focused, and also looks out for employees. They go above and beyond to find out where you shine and try to help you get to that place.
Interested in joining a winning team?
We would love to meet you if you want to work in a high-energy, professional, and fun environment.  Check out our current openings and apply today!